News
8 hazards of hybrid investing
Page 1 of 2
Christine St Anne is Morningstar's online editor. Follow her on Twitter @MstarChristine
Speaking at the second annual Morningstar Individual Investor Conference, Morningstar credit analyst John Likos captivated the audience when delivering his presentation titled: "Navigating the hybrid maze".
Retail demand for hybrid securities remains strong, which is evident given the 450-plus audience who were busily taking notes during Likos' 40-minute presentation.
Likos pinpointed the key risks to consider before investing in these securities. The most obvious of all of these is the need to understand what you are investing in.
"Hybrids are complex securities. You need to understand the security, what is involved and how it should be priced," Likos said.
This is because hybrids have both debt and equity characteristics. This is particularly important to remember because during times of market stress, hybrids can exhibit equity-style behaviour.
The chart below shows how hybrids displayed equity-like characteristics during the financial crisis:
Volatility is high during periods of stress
---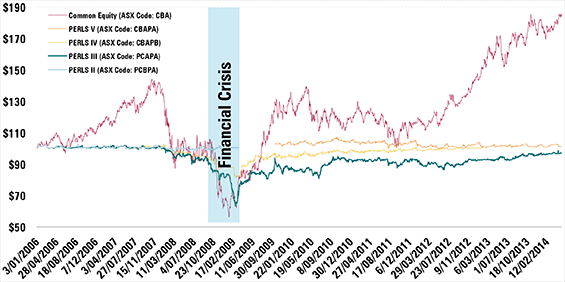 ---
Source: Morningstar
Likos pinpointed eight key risks investors need to consider:
1) Credit risk -- the risk of loss arising from the issuer defaulting on its payments;
2) Liquidity risk -- the risk that investors won't be able to exit their positions at their desired price and time;
3) Complexity risk -- the risk of mispricing the security on the basis of misunderstanding the structure. As noted earlier, Likos says you need understand the structure of the security in order to get the right price;
4) Interest-rate risk -- in the case of floating-rate securities, the risk that interest rates decrease and distributions follow suit. Likos says this is why Morningstar's moat methodology is important when assessing a security, which will be explained later in the article;