News
Ask the Technical Analyst
Page 1 of 1
Thanks for including a section on technical analysis.
I have done a couple of basic courses on the subject and find the weekly report very interesting and helpful in my education.
I am interested in one of the ratios which Lesley uses, it is the US T-Bond/ S&P 500.
Could you please give an example of the workings for this ratio?
I looked on the CNBC site and found the following;
3 mt Bond price is .155 and the yield is .142
The S & P closed at 1028
Are these the basis for the calculations?
I am also interested to know what implications a rise or fall in this ratio has for the equity markets and why.
Thanks for your help.
Wayne
---
Thanks for the feedback Wayne,
The data for the ratio is taken from the charting system that I use (Proview).
I looked quickly on the internet and going to this link will give you access to the T-Bond futures price (look at the 3m forward ). This is a price rather than a yield.
If I take the data (on my system) for last Friday - the bond futures closed at 126.29 and the S&P 500 closed at 1022.3. So the ratio stood at .1241.
Why I like to use this ratio is that as bonds will underperform in an equity bull market, any major change in this ratio, in favour of bonds, will warn of an impending significant change in the prospects for the equity market.
The ratio started to change character in early 2000 and by year end it had changed significantly. This warned of the 2000-2003 bear market (in the US).
The next time that there was a significant change in favour of bonds was in late 2007/early 2008; again a precursor to the bear market.
As bonds will outperform at various stages in an equity bull market, what I am watching for is change that would signal more than just a correction in the bull market.
I have included some charts below for you to have a look at - hope this helps.
Kind regards
Lesley Beath
(click image to enlarge)
(click image to enlarge)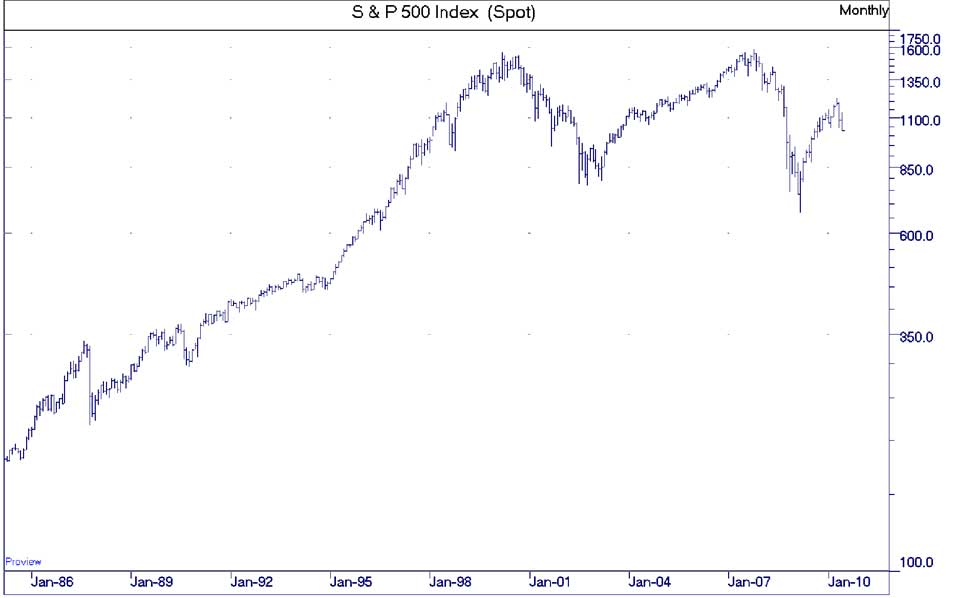 (click image to enlarge)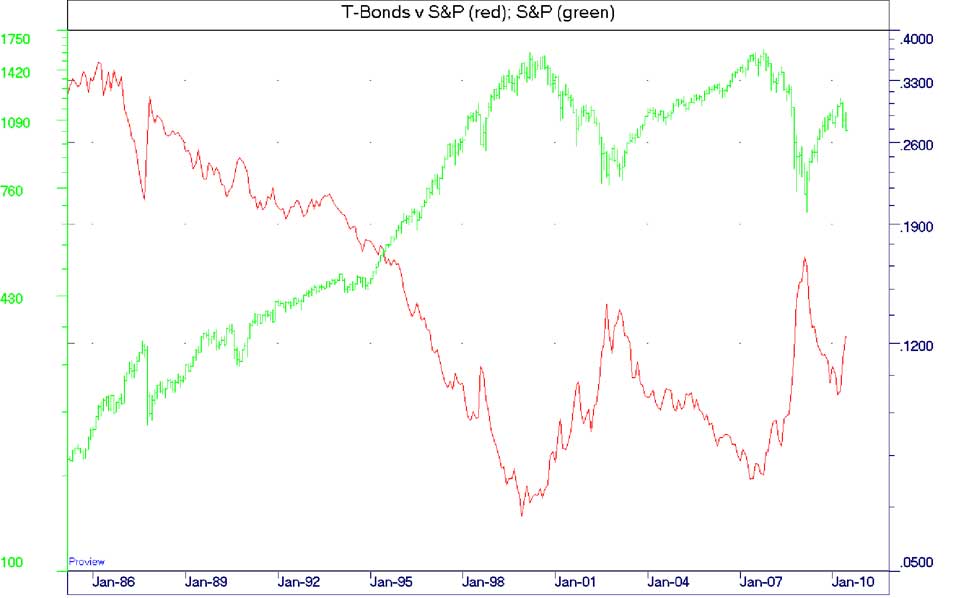 (click image to enlarge)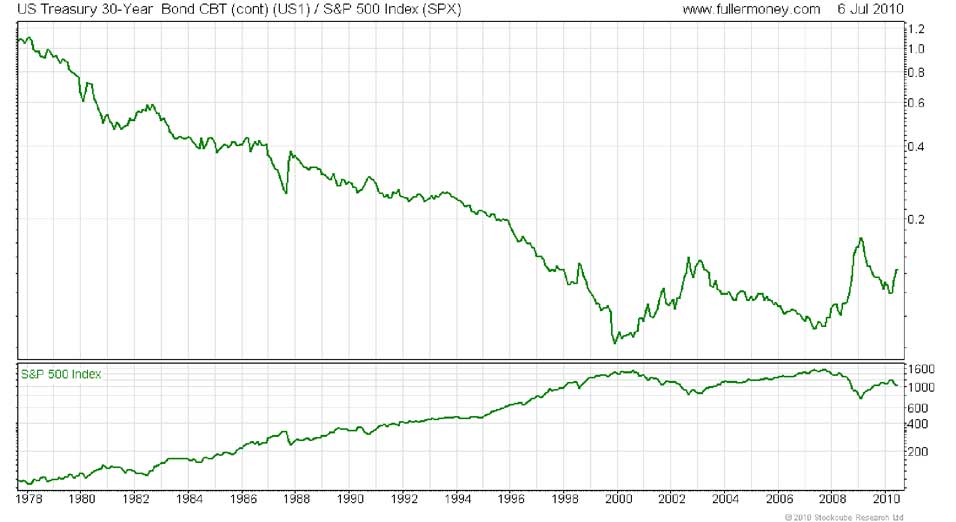 (click image to enlarge)