News
Break in China is a concern
Page 1 of 8
The views expressed in this report are those of Lesley Beath and may differ from Morningstar's views.
Reviewed this week
Please note: before making an investment decision, Morningstar recommends you read the fundamental research available on these stocks.
Disclaimer: To the extent that any content in this report constitutes advice, it is general advice that has been prepared by Lesley Beath without taking into account the particular investment objectives, financial situation and particular needs of any individual investors. If necessary, you should consult with a licensed investment adviser or dealer in securities such as a stockbroker before making an investment decision. Opinions expressed herein are subject to change without notice and may differ or be contrary to the opinions or recommendations of Morningstar as a result of using different assumptions and criteria.
---
My mother used to say, "If you don't have anything nice to say, say nothing at all". And now I am older, my children tell me not to repeat myself.
So, at times it is difficult, given those instructions, to say anything about the Australian equity market. Despite last week's rally in the US, there are no clear signs we have reached a turning point in our market.
And that is just a repeat of what has been said in recent times.
Actually, we can say something positive about the US market – after all, the S&P 500 did post an impressive 4.3 per cent gain last week, bouncing from the 200DMA.
The Nasdaq also bounced from its 200DMA after retracing 50 per cent of the November-to-March advance.
This came as bearish sentiment, as measured by the AAII (The American Association of Individual Investors), reached 45.8 per cent, well above the historical average of 30 per cent.
This compares with levels of 46 per cent to 48 per cent last September/early October, 57 per cent in early July 2010, and 49 per cent in late August 2010.
So, we are getting there in terms of extremes in nervousness, which from a contrarian point of view, is a positive signal.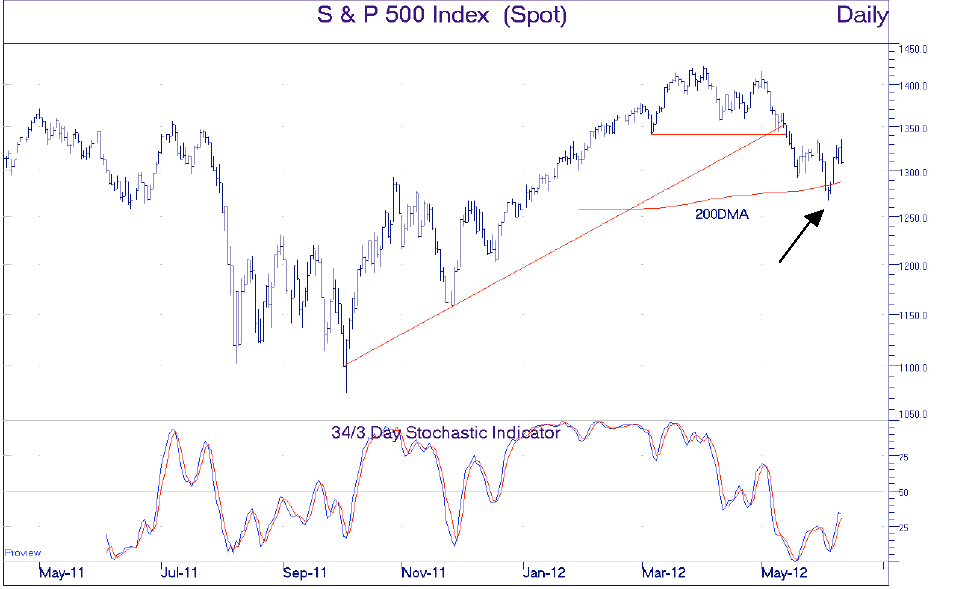 (click image to enlarge)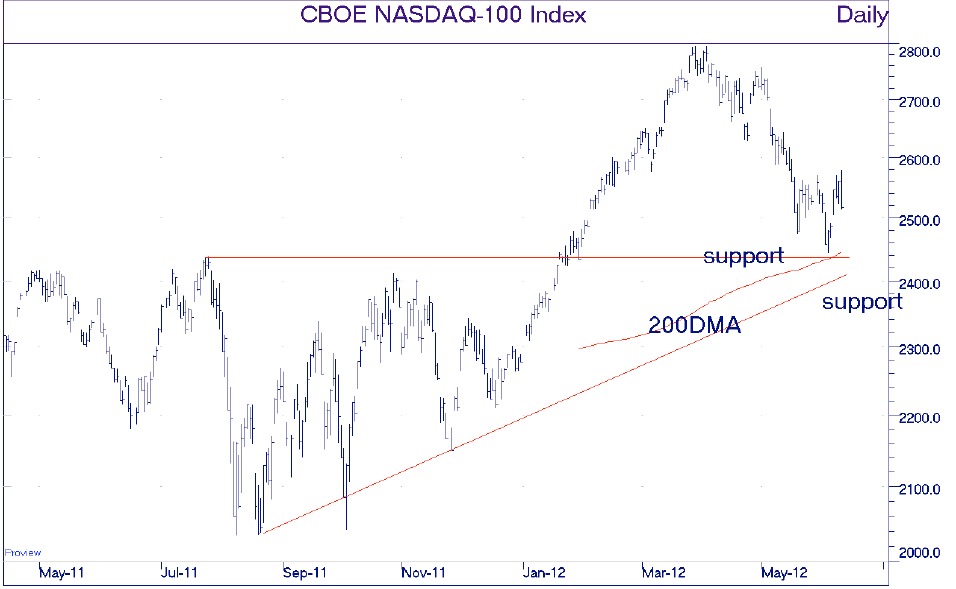 (click image to enlarge)
There was also some weakness in the US T-Bonds, which posted their sharpest loss since mid-March. This came as resistance from the upper limits of a well-defined trend channel, which has been in existence since 1986, was tested.
This resistance was noted in last week's report and I suggested at the time that "although bonds are approaching a significant resistance level, there is nothing to suggest they are about to reverse to the downside. No point second-guessing this market – it is a 'crowded trade' but remains strong".
Last week's action is a good sign for the equity market, but we really do need to see some more downside follow-through this week.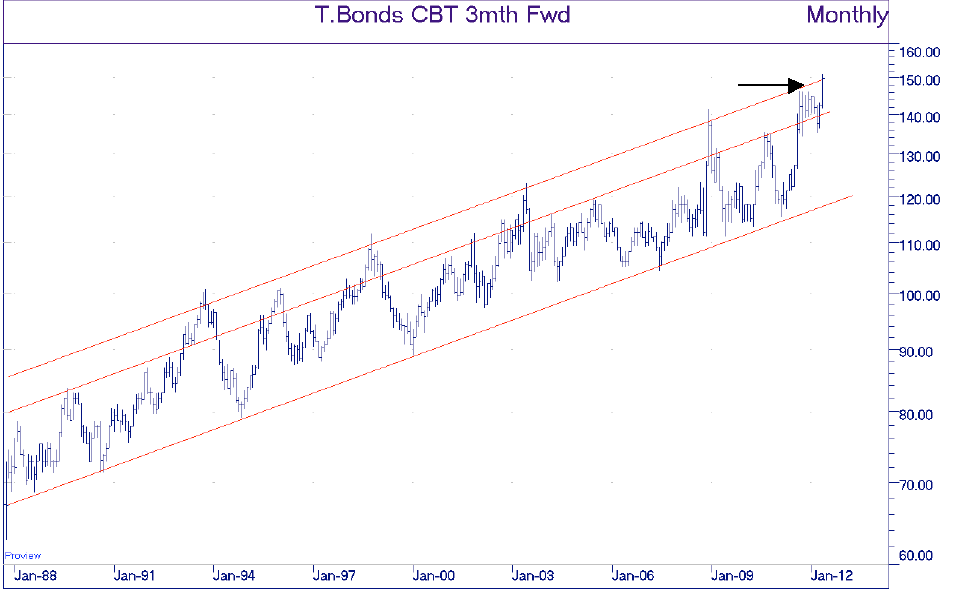 (click image to enlarge)
The US Dollar Index, which has risen in tandem with the bonds since early May, was also deflected from resistance last Friday week, and declined early last week.
But it rebounded strongly on Friday and is once again pushing at resistance. This level (0.8367) is important as a topside break would, in likelihood, imply the US equity market was about to come under further downside pressure.