News
'Allfinanz' and the decline of cross-selling - Firstlinks newsletter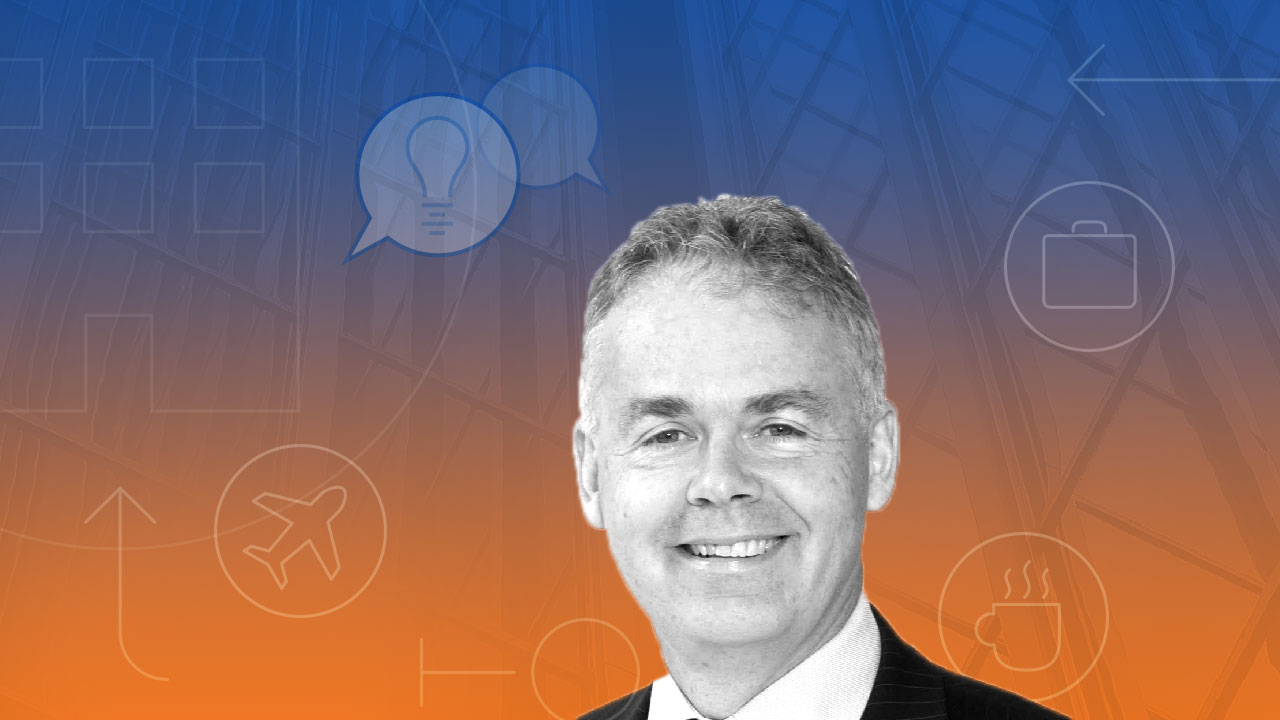 It was not long ago that 'allfinanz' was the dream of every bank chief executive. It combined banking, wealth management and insurance into one organisational structure to cross-sell as many products as possible. Go into a bank for a home loan, and the best banks would combine it with home and contents insurance, life insurance, and "Have you met our financial adviser? Let's discuss your superannuation." But 'allfinanz' has gone the way of 'bancassurance', and no senior banker in Australia dare whisper either word again.
CBA played the cross-sell game hard. David Murray drove the bank out of public hands and cemented its leading wealth management position with the acquisition of Colonial First State. His successor, Ralph Norris, pushed the 'Sales & Service' mantra right through the structure including growing the insurance arm CommInsure, demanding product cross-sell as he improved customer service.
But over the years, CBA fell foul with regulators. By the time the next CEO, Ian Narev, 'retired' in 2017, CBA was facing massive strain from 'allfinanz'. ASIC demanded compensation to 65,000 customers for misselling of consumer credit insurance, there were refunds on home loan protection insurance, plus scandals in financial advice and life insurance.
The next CEO, Matt Comyn, couldn't get out of these 'non-core' activities quickly enough. Too many conflicts of interest and stuffing products into unsuspecting customers. And so the corporate structure that Murray started was dismantled as CBA exited wealth management and insurance. As Comyn said in June 2018 when announcing the sale of Colonial First State and advice businesses:
"Today's announcement is another step in our stated priority to become a simpler, better bank and has followed a thorough review of the group's businesses and its optimal organisational structure to drive growth and shareholder value for all businesses. It also responds to continuing shifts in the external environment and community expectations, and addresses the concerns regarding banks owning wealth management businesses."
It's a staggering change for anyone who worked in the bank in the 1990s and 2000s when cross-sell was a way of life. Last week, the final nail in the allfinanz coffin was hammered in with the sale of the general insurance business. There is so much cash from numerous asset sales that Morgan Stanley estimates CBA's surplus capital has risen from $6 billion in 2019 to as much as $10 billion.
So what will CBA become? One sign comes from the announcement that the bank is hiring hundreds of additional software engineers to become more like a leading tech company with massive digital transformations. Watch for financial innovations by the bus load in coming years, although three systems outages in the last week shows how complex core banking systems are.
What else will the focus on 'retail banking' bring? CBA is Australia's biggest mortgage lender, and despite much competition, it will stay at the leading edge. With all the focus on superannuation, we sometimes overlook the fact that Australians hold the majority of their wealth in residential real estate, and that will not change.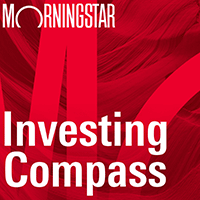 Listen to Morningstar Australia's Investing Compass podcast
Take a deep dive into investing concepts, with practical explanations to help you invest confidently.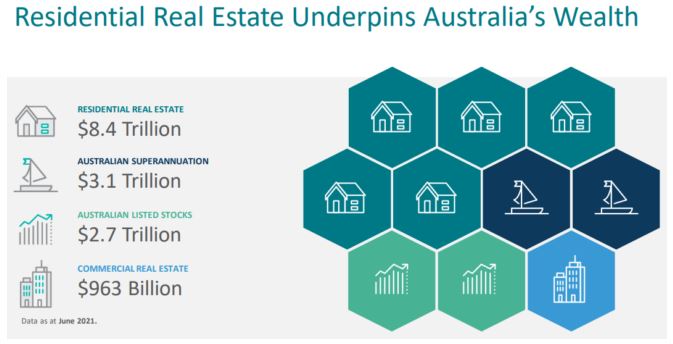 We wrote about the dominance of ETFs over LICs a couple of weeks ago, and if the scrip merger of Washington H Soul Pattinson (SOL) for Milton Corporation (MLT) is successful, LIC balances will fall a further $4 billion or so. MLT will delist and staff will move to SOL.
An illustration of the other incentive to move away from LICs is shown in the Bell Potter graph below. The old Monash Investors LIC, MA1, was trading at one stage at a discount to Net Tangible Assets of over 20% (see the green section), and the discount evaporated as MA1 switched to an open-ended fund. Monash has experienced redemptions of one-third of its funds from investors who arbitraged the discount which may make other fund managers reluctant to follow a similar path.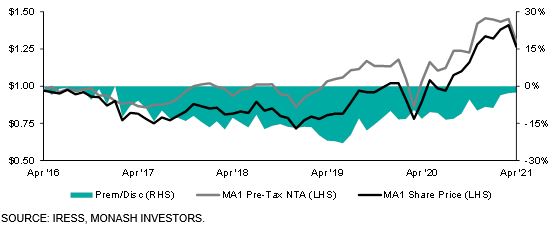 As we head into the superannuation changes on 1 July, the super guarantee will rise to 10%. However, research by Mercer shows the debate about whether workers pay for super through lower take-home pay is valid. Where an employee's remuneration is structured as 'base plus super', most businesses report additional super will be paid with no impact on take-home pay.
But for the increasingly-common arrangements of 'total package', over half of businesses surveyed will either reduce take-home pay (30%) or they have not yet decided (26%). Many workers are swapping current needs for future retirement savings.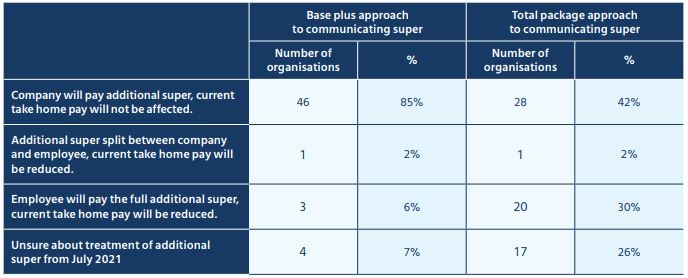 We start this week with a comprehensive review of the Your Future, Your Super reforms, claimed as the most significant since the introduction of compulsory super. We transcribe an interview with the superannuation minister, Senator Jane Hume, and then analyse how the changes may affect the industry and its members. It's a controversial debate and contrary views are welcome in the comments.
We announce the launch of a new podcast series, Wealth of Experience, with myself and Peter Warnes, known to many of you as Morningstar's long-time Head of Equities Research. With a combined 99 years in the market, we bring this experience to help build your wealth. The first edition discusses markets, stocks, the superannuation changes and Pension Loan Scheme and it lasts about 30 minutes.

Then a remarkable study by Ashley Owen who charts the impact of inflation on 120 years of Australian asset performance, including shares, property, bonds and precious metals. Few people in Australia have Ashley's data base and historical recall to prepare such a study, and with inflation surfacing, it's essential reading.
Andrew Mitchell looks at the three sources of returns from companies - dividends, earnings and revaluations - and asks where performance will come from in the next year.
Richard Jones warns that general classifications of many companies do not stand up to deeper scrutiny, such as where a consumer company is more like a tech innovator, and it's important to understand what really drives profits.
The investing environment for coming years will differ markedly from what worked well over recent decades, and Simon Petris explains how the duration of fixed income assets requires new players in many investment portfolios.
Then Gofran Chowdhury reports on research among high net worths showing how they are investing and reacting to current market conditions. Do you feel the same way about current opportunities?
As we are at the end of another financial year, a reminder to anyone looking for a tax deduction about Public Ancillary Funds (PAFs). A recent benchmarking report on investment returns of Australia's major PAFs shows the APS Foundation (founded by Chris Cuffe) comes out on top.
Morningstar Premium deal: a one-off repeat for EOFY
A few months ago, to mark our 400th edition, I asked Morningstar for their best price to combine full access to Morningstar Premium with the portfolio management software of Sharesight, and now with EOFY, we are bringing it back for a few days.
If you derive income from the share market, your subscription may be tax deductible, and the Sharesight reporting is sure to make tax time a little easier next year.
Experience Morningstar Premium's independent research, data and tools for $365 for your first year. To access this offer for Firstlinks readers, please email mark.lamonica1@morningstar.com with the promo code DOLLARADAY and your full name. You will then be given instructions on a secure subscription. This offer ends 30 June 2021.