News
Are disruptive technologies the next dot-com bubble?
Are disruptive technologies the new and improved version of the 1990s dot-com stocks? The short answer is no, but there are certainly some similarities building.
ARK Innovation ETF (ARKK), an icon of thematic investing, is probably the highest-profile example of investing in disruptive technology. Even after sliding since its February highs, the stock remains almost double where it traded a year ago and triple from two years ago. Here, you can see how the returns of this single fund compare with the returns of the Morningstar US Technology Index in the era of the dot-com bubble.
While speculative excess in the market has driven many of these stocks far beyond our fair value estimates, there are still several stocks we think are attractive for long-term investors.
What is disruptive technology?
The term disruptive technology is wide-ranging, but the key tenets are that:
It encompasses situations which are more transformative than evolutionary, and in which it revolutionises the way business activities are conducted.
In addition to providing economic value to the innovators, disruptive technology can affect an entire economic chain ranging from suppliers to end customers.
In our view, disruptive technologies are not confined to just the technology industry, but anywhere in the economy that would derive enhanced economic value from innovation.
The 1990s dot-com boom was fueled by singular focus on the advent of the Internet and its possibilities. Many of the Internet stocks were hardly more than a grandiose idea with little in the way of a business proposal--much less a plan to profitability.
Today, instead of being limited to a narrow scope on the Internet, companies focused on disruptive technologies are spread throughout the entire economy and are targeting new ways to revolutionise numerous industries and sectors. While many of these companies are still within their early-stage development and product monetisation, they generally have a greater focus on achieving near-term profitability than the dot-com stocks did.
Why the current focus on disruptive technologies?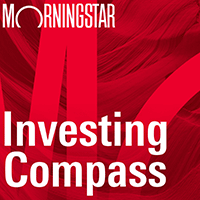 Listen to Morningstar Australia's Investing Compass podcast
Take a deep dive into investing concepts, with practical explanations to help you invest confidently.

A lot of it has been driven by the coronavirus pandemic, which hasn't so much formulated a new way of life as it has accelerated many economic and social trends which were already in place.
MORE ON THIS TOPIC: "Ill-prepared for major twist": Morningstar's verdict on ARK Innovation ETF
For example, shutdowns and social distancing drove rapid acceptance of working from home, online education, and e-commerce. Among other advances, the healthcare community employed big data analysis to model the progression of the virus and utilised new technologies to develop, test, and roll out vaccines in record time.
Consider: Teladoc Health (TDOC) is a virtual health provider that serves patients across all communication mediums; Palantir (PLTR) allows clients to manage and analyse large, disparate data sets; and in support of the work-from-home environment, DocuSign (DOCU) enables users to automate and provide legally binding contracts from any device.
How does Morningstar identify disruptive technologies?
Morningstar's equity research analysts review each of their companies to identify those that not only may be a direct developer of key technological advancements, but also those companies that stand to be indirect beneficiaries. Those companies are then reviewed to determine which will derive additional economic earnings growth from heightened revenue growth, greater cost savings, and/or enhanced productivity.
We have broken down disruptive technology's key themes into nine different classifications:
Big data and analytics: Capability to utilise artificial intelligence to analyse large, complex and disparate data sets.
Bioinformatics: Science of collecting and analysing complex biological data.
Energy & environmental systems: Wide-ranging field encompassing alternative or renewable energy sources and storage, to pollution control and mitigation.
Financial services: Broad array of services tied to nontraditional funding, banking, and crypto currencies.
Medicine & neuroscience: Advancement of new medicines as well as neurochemistry and experimental psychology that deals with the structure or function of the brain and nervous system.
Nanotechnology: Science that deals with dimensions of less than 100 nanometers, especially manipulation of individual molecules and atoms.
Networks and computer systems: Increase in connectivity and enhanced productivity.
Robotics: Design and application of robotics to enhance productivity.
3D printing: Constructing an object from a three-dimension model by layering successive layers of materials.
This is the first in a two-part series on disruptive technologies. In our next article, we'll detail how to invest in these companies.