News
Cash rate backflip leaves the RBA governor red-faced, as it should: Firstlinks newsletter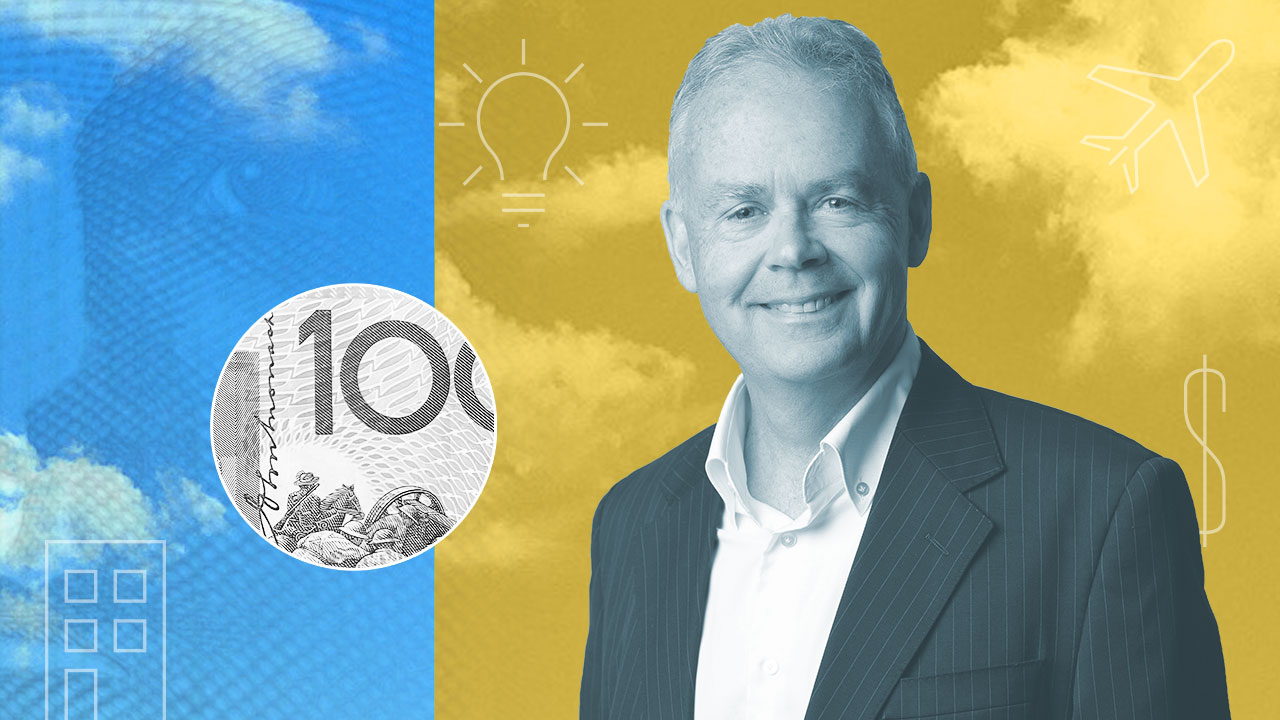 An hour into the media conference following Tuesday's increase in the cash rate to 0.35%, the Reserve Bank Governor Philip Lowe delivered a mea culpa. He said there would be an internal review later in the year of how the Reserve Bank provides forward guidance, that is, its predictions about the future course of interest rates.
Lowe had earlier admitted he was embarrassed by the repeated guidance that cash interest rates would not rise until at least 2024. His confidence lulled many borrowers into a false sense of security that they did not need to fix loan interest rates. To use Lowe's own words, he "should have done better".
Why did he even attempt to make a prediction about rates two to three years ahead when circumstances were changing quickly? It's amazing to recall that only three months ago, at his Press Club Q&A session on 2 February 2022, he said:
"Cast forward six months, what's likely to happen? I suspect we won't be buying as many electronics, we'll be going to cafes and travelling and the supply side problems in the chip market are now being resolved and the price of chips are coming down. I suspect on that category we'll go back to more normal rates of increase. The same with cars."
He was expecting inflation to moderate by the middle of the 2022. Now the forecast for 2022 headline inflation is 6% and underlying inflation of around 4.75% versus the Reserve Bank range of 2% to 3%. He went further, again criticising market traders for pricing in substantial rate rises when he said:
"We keep looking at the markets and trying to understand what they're telling us, but I still struggle with how the same interest rate reaction is priced in for Australia and the US."
In November 2021, he had been even stronger: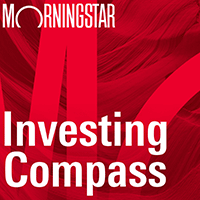 Listen to Morningstar Australia's Investing Compass podcast
Take a deep dive into investing concepts, with practical explanations to help you invest confidently.

"I find it difficult to understand why rate rises are being priced in next year or in early 2023."
Yet on Tuesday, he said, "I don't want to offer comments on the plausibility of market rates", which he has done for months. He said, "I'm not going to be drawn on fiscal policy" when he had encouraged governments to spend, for example, in October 2021:
"The fiscal responses by the Australian Government and the state and territory governments have also been providing welcome assistance in supporting household and business balance sheets."
In turning from dovish to hawkish within a few months, the Governor should indeed feel "embarrassed" and the review of the Reserve Bank which both sides of politics have promised after the election now has an even stronger reason to proceed. The review should look at all aspects of the massive support to the economy which has added fuel to inflation, including lending almost $200 billion to commercial banks at 0.1% for three years which contributed to the property price surge of 2021.
It was no surprise that leading cash rate forecaster, CBA's Gareth Aird, was unimpressed, as he was not expecting this week's increase. He said:
"Today's decision means the RBA walked away from their April guidance that data over coming months (emphasis on plural) would inform their decision on the cash rate. Rather than wait for official data on the evolution of labour costs ... the Governor has instead today cited the RBA's "business liaison" and "business surveys" to make the case that wages growth is moving sufficiently higher.
The business surveys had for some time indicated that wages growth was moving higher, so it was a surprise that the Board only today decided to put weight on "unofficial" wages data.
Reading between the lines, the RBA has simply been caught off guard by the strength of the Q1 22 CPI data ... We are disappointed in some aspects of the RBA's communication today."
Amid the fear and inevitability of rising rates, another number has been overlooked. The economic growth for Australia for 2023 is forecast at only 2%, and Lowe also said on Tuesday:
"By mid-2024, headline and underlying inflation are forecast to have moderated to around 3%."
The main lesson from all this, as Philip Lowe admits, is not to hang on his every word each month. He does not know what the future will bring, he looks at fresh numbers regularly, and the thousands of pages of tea leaf analysis whenever he says a word like 'patience' or 'sustainable' have not helped anyone.
In fact, there is a decent chance that central banks will be forced to reduce interest rates within a year or two to stimulate the slowing economy. There is now considerable speculation about the so called 'neutral' cash rate, the point which neither stimulates nor contracts the economy. KPMG said:
"Some economists are now suggesting, that given the level of debt being carried across households, this neutral rate is now somewhere around mid-1%. KPMG considers it is most likely to be lower than historical levels, and probably closer to 2% to 2.5%."
Which is well under current market rate expectations. Here is the latest trading in bank bill futures, at 4% by early 2023. Surely this can't happen, or we will see mortgage rate rises of 3.5% to around 6%, which would kill the residential property market and lift mortgage defaults. The Reserve Bank will not go there, but the market just keeps pushing higher.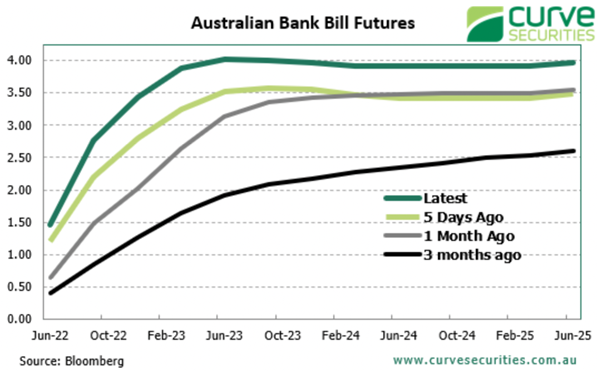 One good side of rising rates is that savers will finally receive some reward, albeit not in real terms until inflation is under control. The rise in interest rates brings back into play that wonder of investing, compounding. As Charlie Munger (yes, him again) said, think long term because, "The first rule of compounding is to never interrupt it unnecessarily."
A couple of charts stood out this week that summarise world markets.
The first shows why supplies of many goods from China are held up, with ships stuck around Shanghai. Scarcity of products feeds inflation as manufacturers and businesses face supply shortages.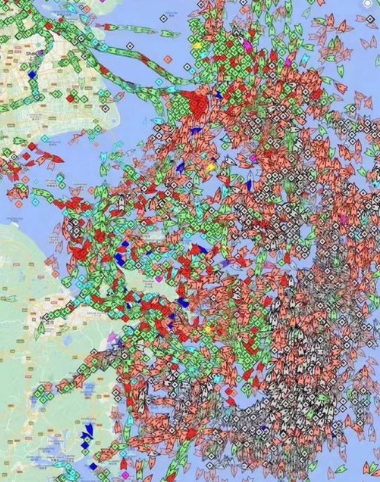 And second, the argument for a diversified portfolio where falling stockmarket returns are compensated by rising bond prices is not working at the moment as both US stocks and bonds have both fallen over 10% for only the second time in at least 50 years.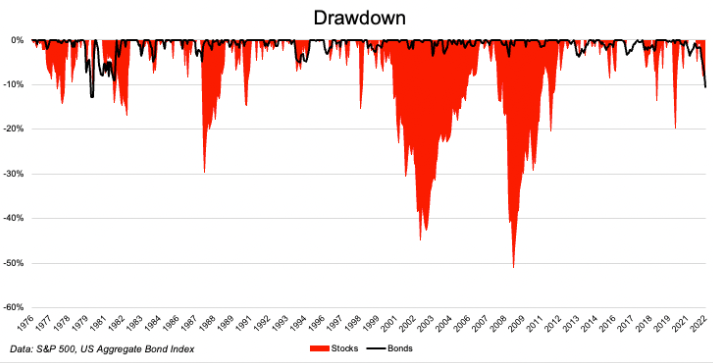 Graham Hand
In this week's articles ...
The results of our Reader Survey on the 2022 election show clear expectations among our readers, but the 1,000+ comments received also demonstrate significant disillusion with our political process. It echoes statements made by former Reserve Bank Governor, Ian Macfarlane, who told the Actuaries Institute this week:
"Governments respond to what voters want them to do. At the moment voters, by and large, are terrified with someone coming up with a policy that will hurt part of the economy, part of the population. Talking about taxation, there's no way a political party is going to put that forward because it will guarantee they won't get elected."
This policy failure is annoying many of you. Check the comments and results.
Stephen Hayes runs global property portfolios at First Sentier, and we sat down with him to discuss how commercial property is changing. He says the focus on office towers and shopping malls misses the main opportunities among exciting changes in many other parts of the property sector.
When Scott Morrison called the election for 21 May, betting agencies had the Labor Party at $1.33 to form government, with the Coalition at $3.25. That converts to a 75% probability of Labor winning and it is still at that price after a month of campaigning. Tony Dillon explores if the betting markets provide any predictive power.
The headlines are filled with negative news which has unsettled global financial markets. Panos Mamolis believes Australia is better placed than many other economies.
Are markets at an inflection point? Nick Griffin argues that the hit to growth shares is temporary while Marcus Burns believes we have returned to an environment where fundamentals and valuations will again drive returns.
Amid the war in Ukraine, the investment industry is debating whether countries should recognise the defence industry as a positive contribution to social sustainability. Victoria Maclean argues that arms do not belong in ESG funds.
This week's white paper is from Magellan on holding global listed infrastructure securities as a way to help protect a portfolio against inflation.