News
Fossil fuel lobbyists and Philip Lowe: Firstlinks Newsletter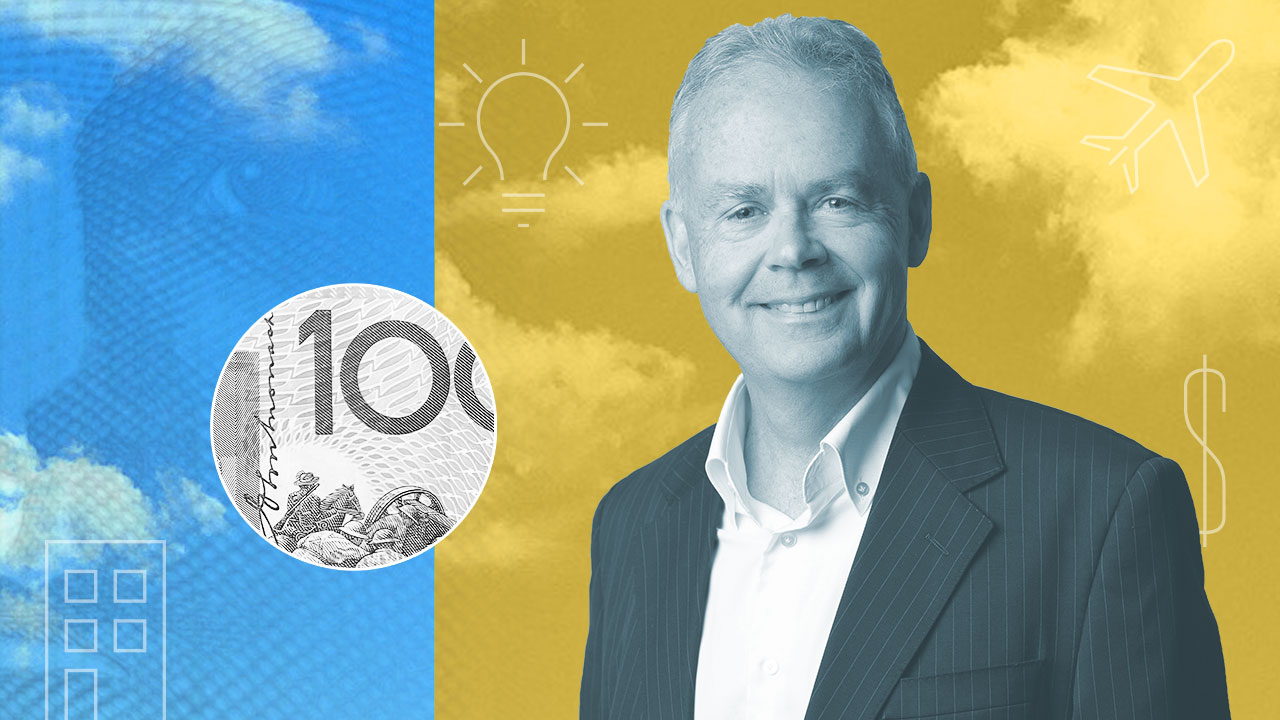 The new Labor Cabinet is sworn in and ministers are moving into their offices, meeting their department heads and learning their responsibilities. It's a strange system where the person in charge of a vast portfolio may know relatively little about it but we expect instant expertise on major projects and policies. A company CEO might take 20 years to learn about an industry and move up the corporate ladder but politics throws someone into the top gig at short notice.
And immediately, the lobbyists come knocking. There are 331 organisations in Australia on the Register of Lobbyists with thousands of clients. About 38% of the 692 registered lobbyists are former government representatives, and all are subject to a Lobbying Code of Conduct.
"The code helps to ensure that contact between lobbyists and Australian Government representatives is in line with public expectations of transparency, integrity and honesty."
Good luck with that. Lobbying is 'pay-to-play'. Doubts about integrity and honesty were major factors in the recent election.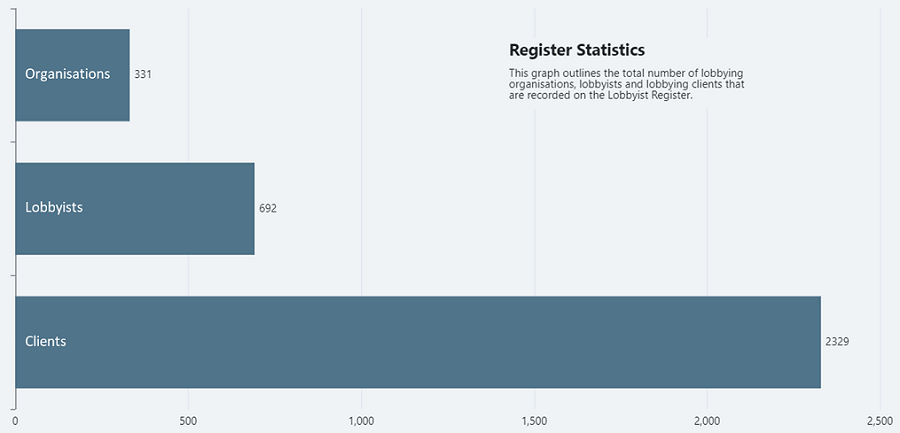 The Code is intended to:
" ... promote public sector integrity and work to strengthen oversight, accountability and transparency measures in Australia's public institutions."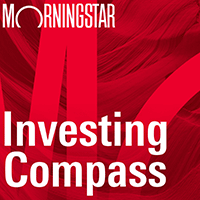 Listen to Morningstar Australia's Investing Compass podcast
Take a deep dive into investing concepts, with practical explanations to help you invest confidently.

Let's not become too warm and fuzzy about what lobbyists seek to achieve. They are paid advocates who seek to influence political decisions on behalf of their clients. I have previously described how a leading lobbyist gave me a lesson in how politics really works. Following his unseemly exit from politics, Sam Dastyari told the ABC TV documentary, Big Deal about lobbying and corporate donations:
"What do you really believe that these companies expect in return for that money? There's no point pussyfooting around on this. You can have as many euphemisms as you want. You can call it donations, you can call it contributing, you can call it participating in democracy. That's all bullshit. This is one thing and one thing only. It's pay-to-play ... how do I get a seat at this table?"
Australia currently ranks 18th on the Transparencies International Corruption Perception Index, a steady fall over the past decade.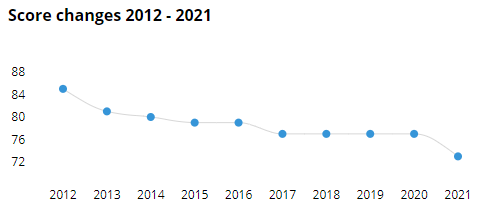 The challenge for the new government is to see this number rise by 2025 but there should be no rose-coloured glasses here. Like any political party, Labor relies on corporate donations, as shown in the data below released recently by the Australian Electoral Commission for FY2021. The problems facing the new government on energy and gas policies suggest there is already a well-worn path into the offices of Ministers Chris Bowen and Madeleine King. The Lobbyist Register allows a search by company name to identify who does the lobbying work.

The hiring by lobby firm, PremierNational, of ex-Labor power broker Graham Richardson is prescient given Labor's victory, only it's not lobbying but 'government relations':
"PremierNational is continuing to strengthen our bipartisan offering to ensure our clients' interests are represented with the best-in-class government relations offering in the nation."
There are not many Labor politicians who would refuse to answer a call from 'Whatever It Takes' Richo.
***
The Reserve Bank's 0.5% cash rate rise was larger than the market expected, and Governor Philip Lowe's hawkish comment also spooked traders:
"The Board expects to take further steps in the process of normalising monetary conditions in Australia over the months ahead."
Even Lowe must admit the central bank has been all over the shop in recent months, and not only the "no rate rises until 2024" call. As CBA's Gareth Aird says, the Board has fundamentally altered its thinking:
"The RBA's reaction function has changed. In a 'back to the future' move, the RBA Board will revert to once again being forward-looking. Recall that the Board's reaction function to commence normalising the cash rate was based on actual inflation and not forecast inflation ..."
That's not all that has changed, and this is an important point:
"According to the RBA, "inflation is expected to increase further, but then decline back towards the 2-3% range next year." Last month, the RBA did not expect inflation to return to target until mid-2024."
Here is the big twist as the RBA front-loads increases. CBA expects another 0.5% in July, then 0.25% in each of August, September and November, taking cash to 2.1% by the end of 2022. And this forecast:
"With the RBA now expected to take the cash rate to a contractionary setting, we have pencilled in rate cuts for the second half of 2023."
Big call, as reductions in cash rates in 2023 will require falling inflation and GDP. It's not what the market is expecting with cash at 4% mid-year.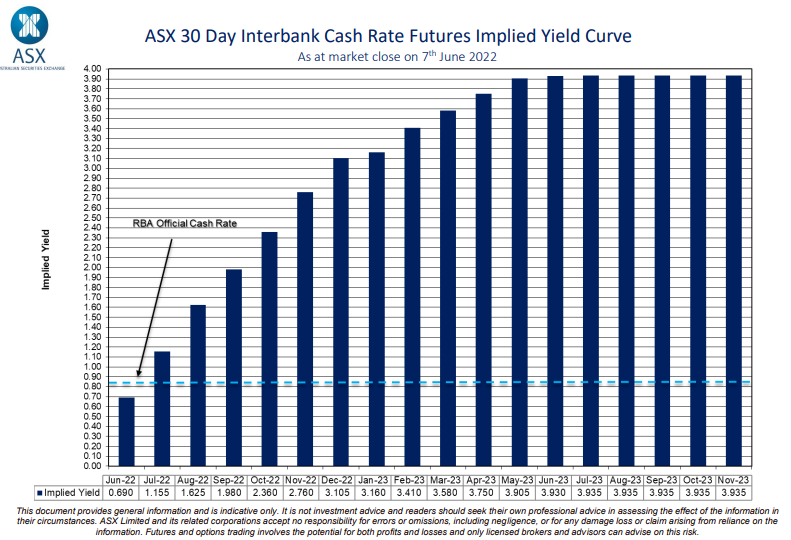 CBA was not alone in predicting rate cuts, with Bridgewater Founder Ray Dalio telling The Australian Financial Review this week:
"We believe that we are in a tightening mode that can cause corrections or downward moves to many financial assets. The pain of that will become great and that will force the central banks to ease again, probably somewhere close to the next presidential elections in 2024."
A packed edition as we head to EOFY ...
Talking of life on the inside, Marcus Padley explains how institutional investors have some advantages over smaller players, especially access to favourable placements, but on balance, small is good for nimbleness and execution.
Then SMSF expert Meg Heffron identifies her Top Five tips for superannuation for the end-of-financial-year, stressing the importance of completing actions well before 30 June as well as explaining a couple of tricks.
Rising interest rates and inflation have tested property assets in recent months, and the Reserve Bank increased rates by a surprisingly large 0.5% this week which did not help. In our interview with Steve Bennett, he explains which sectors are most resilient and have the better pricing power.
Then two articles on the fallout in tech and online stocks. Roger Montgomery says free money disguised the smoke and mirrors of profitless companies and millions of investors fell for the hype, while Ashley Owen shows the price action of dozens of tech companies and compares prices with major indexes to ask if it's safe to jump back in.
Then an insightful piece by Anthony Aboud and Sean Roger on when mergers might work. A checklist provides hints on what to watch for in future.
Inflation and its consequences dominate investing at the moment and Michael Collins fears for the future of European unity with these new threats.
Bitcoin has often been described as 'digital gold', and Sawan Tanna tests this theory against some long-term data on gold's performance versus the crypto. New legislative problems are facing cryptocurrency miners due to the massive amounts of power consumed at a time of fossil fuel shortages.
Chris Cuffe is back with a couple of EOFY tips he has shared before, but which tend not to be top-of-mind when people are moving money during June.