News
Global Market Report - 01 October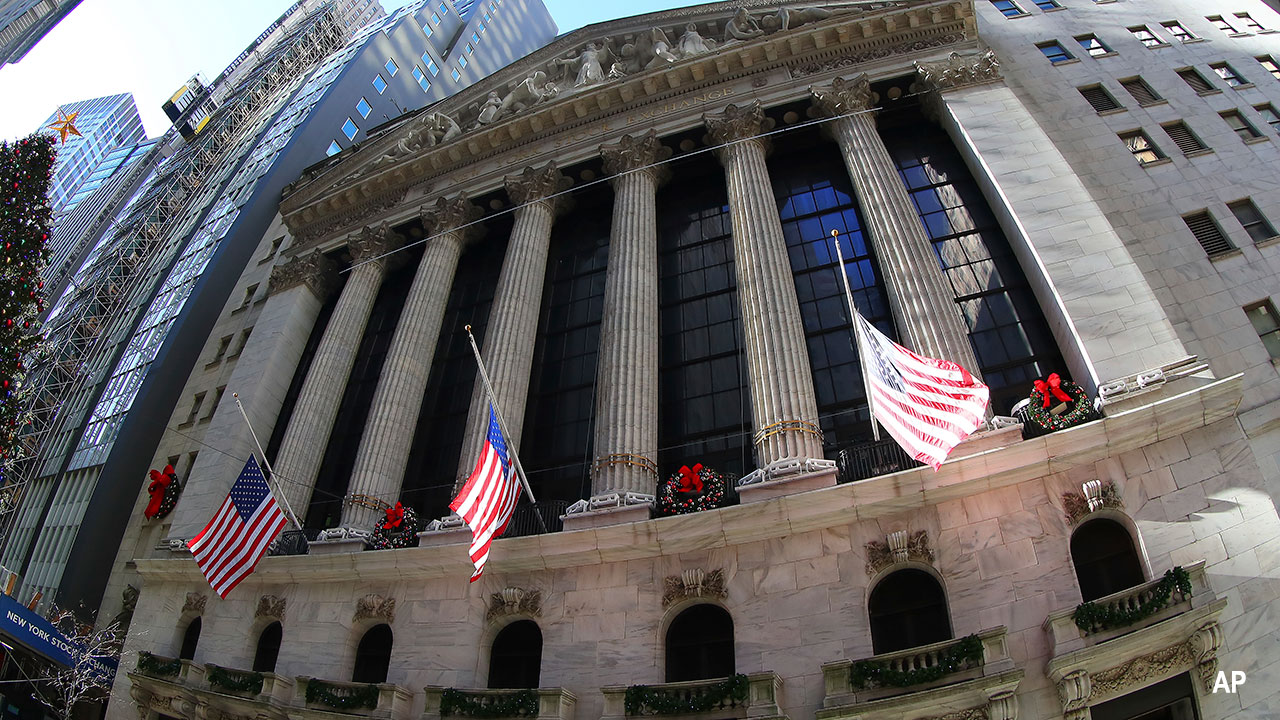 Australia
The ASX is set to tumble at the open after US markets slid and the S&P clocked its worst month since March 2020.
The Australian SPI 200 futures contract was down 114 points or 1.6 per cent at 7,179 near 8.00 am AEST on Friday, suggesting a negative start to trading.
A selloff in shares of cyclical companies sent US stocks falling, extending a tumultuous September performance.
All three major indexes started the day higher but wobbled as the session continued. The S&P 500 lost 1.2%, while the Dow Jones Industrial Average slid more than 500 points, or 1.6%. The technology-heavy Nasdaq Composite fell 0.4%.
The S&P 500 has fallen 4% month-to-date, on pace for its worst month since March 2020, when the coronavirus pandemic spurred a violent sell-off. The Dow Jones Industrial Average is down 3.6% for the month, while the Nasdaq Composite has lost 4.6%.
The Australian dollar was buying 72.24 US cents near 8.00am AEST, down from the previous close of 71.72. The WSJ Dollar Index, which measures the US dollar relative to 16 foreign currencies, fell to 88.67.
Locally, the S&P/ASX 200 closed 1.9% higher at 7332.2, with broad-based gains carrying the benchmark to its strongest one-day performance since November.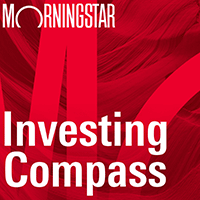 Listen to Morningstar Australia's Investing Compass podcast
Take a deep dive into investing concepts, with practical explanations to help you invest confidently.

Every sector rose as the ASX 200 bounced from its first back-to-back losses of more than 1% since June 2020. Only the tech and utilities sectors failed to put on more than 1%.
Consumer staples, materials, energy and financials led gains. Commonwealth, NAB, ANZ and Westpac banks rose between 1.7% and 3.3%, while iron ore miners Fortescue, BHP and Rio Tinto added between 1.1% and 3.4%.
The index is 3.9% below its record of mid-August.
There is little in Australia's latest housing credit data to cause regulators to deviate from their intention to tighten macroprudential policy, says NAB. APRA is set to unveil a paper on implementing mortgage-lending clamps soon.
Gold futures rose 2% to $US1757 an ounce; Brent crude fell 0.2% at $US78.52 a barrel; Iron ore was up 4.5% US$119.23.
The yield on the Australian 10-year bond was up at 1.49%; The yield on the US 10-year note moved down to 1.50%.
Asia
Chinese stocks finished higher Thursday, ahead of the weeklong National Day holiday. Gains were broad-based, although financial stocks weakened. The Shanghai Composite Index rose 0.9%, dropping 0.6% for the quarter. The Shenzhen Composite Index gained 2.0%, paring losses for the quarter to 2.9%, while the ChiNext Price Index ended the session 2.2% higher.
Hong Kong shares ended lower amid broad-based weakness, as property developers largely declined. The benchmark Hang Seng Index closed 0.4% lower. The index lost 15% in the September quarter as regulatory crackdowns took their toll. While some investors seem to have priced in the risk from China Evergrande's debt crisis, other developers' liquidity problems may still weigh on the sector.
Japanese stocks fell as drops in tech and shipping stocks helped offset gains in railway and pharma stocks. The Nikkei Stock Average lost 0.3%. Investors are focusing on any policy-related developments after Fumio Kishida won the ruling-party chief election on Wednesday.
Europe
European markets fell Thursday after a downbeat start to trading on Wall Street. The pan-European STOXX 600 index, which tracks the performance of companies across 17 European companies, was down 0.05%. It is up 0.44% for the quarter.
"A rise in initial jobless claims has briefly stifled the dollar and treasury yield rise today," IG analyst Josh Mahony says. "Meanwhile, Biden hopes for progress on the debt ceiling and infrastructure bill."
In London, the FTSE 100 closed 0.3% lower. It is down 0.7% this quarter.
North America
A selloff in shares of cyclical companies drove major indexes lower Thursday, capping a tumultuous September that marked the S&P 500's worst month since March 2020.
All three major US indexes finished the day lower after a choppy session. Stocks jumped to start the day, but then quickly wobbled and turned negative, with losses accelerating in the final minutes of trading. The Dow Jones Industrial Average fell 546.80 points, or 1.6%, to end at 33843.92, weighed down by losses in companies ranging from machinery giant Caterpillar to home-improvement retailer Home Depot.
The S&P 500 lost 51.92 points, or 1.2%, to finish at 4307.54. The Nasdaq Composite edged down 63.86 points, or 0.4%, to 14448.58.
After a long stretch of gains for the US stock market this year, September was the month when percolating investor anxiety finally came to a head, forcing all three major indexes lower. The S&P 500 tumbled 4.8% in September, its largest monthly decline since March 2020, when the coronavirus pandemic spurred a selloff. The Dow Jones Industrial Average slid 4.3% for September, while the Nasdaq fell 5.3%.
Despite the slump, the S&P 500 managed to eke out a 0.2% gain for the quarter to notch its sixth consecutive quarter of gains. The Nasdaq and Dow, meanwhile, ended the period lower, marking their first quarterly losses since the first three months of 2020.
Investors have navigated more uncertainties lately, including concerns that higher inflation—driven in part by supply-chain issues—will stick around longer than expected. Also dogging markets recently were fears of contagion from debt-laden property developer China Evergrande Group, as well as data that has shown that US economic growth is starting to slow.
Continuing wrangling in Washington has weighed on investors' minds, too. Congress on Thursday passed a bill extending government funding through Dec. 3.
The combination of all of those factors was enough to knock the US stock market off its 2021 winning streak in September. The S&P 500 is now down 5.1% from its closing record last reached Sept. 2. The index also closed Thursday below its 100-day moving average for the first time since November 2020.
"We've entered a slightly more difficult, more wonky stage of the recovery, and there's a number of headwinds emerging against the upward march we've seen since last year," said Sebastian Mackay, a multiasset fund manager at Invesco.
Last week, the Federal Reserve signalled it would start to reduce bond buying as soon as November and possibly begin to raise interest rates next year. The expectation for interest-rate increases and higher inflation—also reflected in rising oil and commodities prices—has led some investors to sell government bonds, whose yields have been near historically low levels.
The selloff cooled Thursday, with the yield on the benchmark 10-year Treasury note ticking down to 1.528% from 1.540% Wednesday. Yields and prices move inversely.
Looking ahead to the fourth quarter, some strategists and investors said they expect cyclical and small-cap stocks to outperform, especially if rising bond yields damp the shine of growth stocks. Shares of growth companies, including large tech stocks, tend to perform better in low-yielding environments because investors have more incentive to buy shares and await higher profits in the future.
"We see a repeat of history with another strong fourth quarter being led by small-caps and value, like last year," said Ryan Detrick, chief market strategist at LPL Financial.
On Thursday, however, many growth stocks were the ones to outperform, while financials, industrials and consumer-staples stocks suffered. Netflix gained $11.28, or 1.9%, to end at $610.34, while Advanced Micro Devices jumped by $2.55, or 2.5%, to finish at $102.90.
Shares of companies ranging from Alaska Air Group to building-materials supplier Martin Marietta Materials, in contrast, pulled back, with both losing more than 3%.