News
Global Market Report - 09 March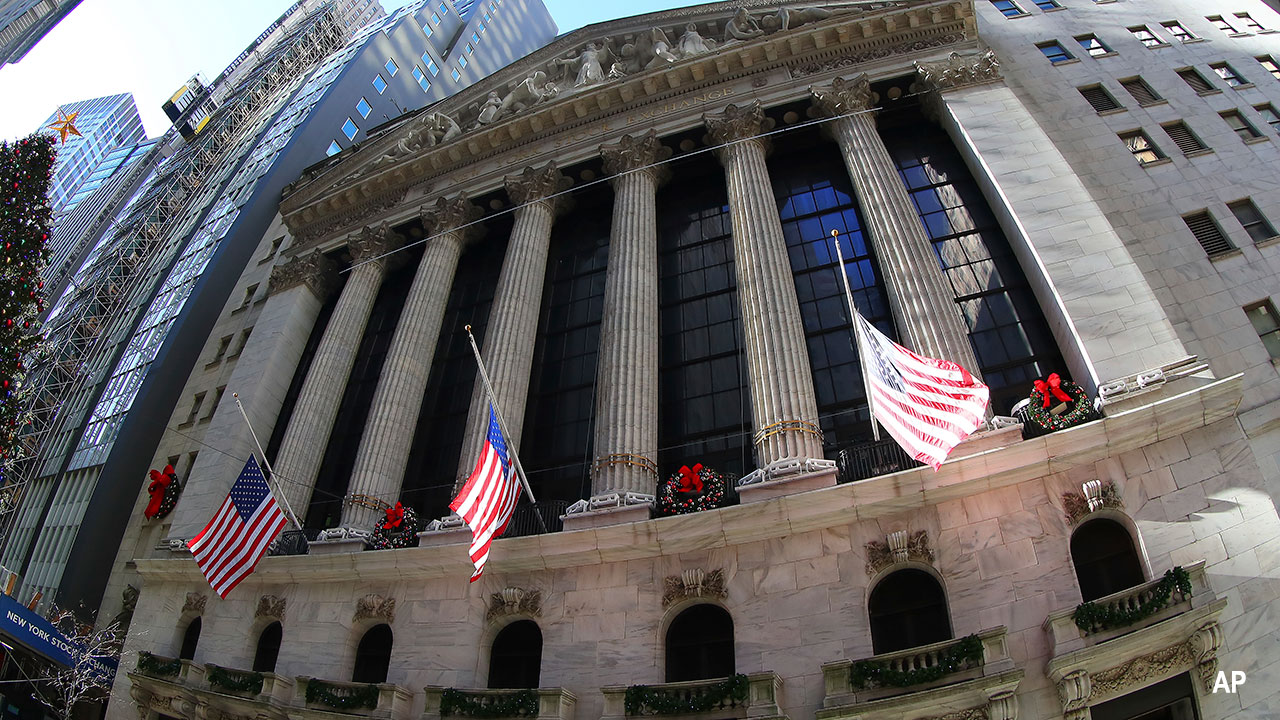 Australia
Australian shares are poised for a modest gain at the open as Wall Street ended a volatile session lower, capped by news the US will ban Russian imports of oil and gas amid spiralling energy prices.
ASX futures have steadily lost ground this morning as US markets declined towards the close. They were up 5 points or 0.1% at 6949 as of 8.30am AEST, suggesting a positive start to trading. Positive opens have given way to closing losses each day this week.
US stocks extended the declines that have taken the Dow into a correction and the Nasdaq into a bear market this week. The S&P 500 lost 0.7% and the blue-chip Dow Jones Industrial Average fell 0.6%. The technology-heavy Nasdaq Composite, the first of the major indexes to fall into bear-market territory, slid 0.3%.
Oil prices jumped following a US ban on imports of Russian oil and gas, announced overnight. The UK will also end Russian oil imports by year end and is expected to announce plans to cut gas imports later this week. Allies in the European Union, which is heavily dependent on Russian energy imports, instead unveiled plans to cut gas imports from Russia by two-thirds within a year.
"Not every recession has been caused by an oil price spike but every oil spike has caused a recession," said Brian O'Reilly, head of market strategy at Mediolanum International Funds. "This is likely to be a drawn-out affair and will have a sustained impact on commodity prices."
Brent crude traded was up 4.8% at US$129.10 as of 8.00am AEST.
Locally, the S&P/ASX 200 closed 0.8% lower at 6980.3 on Tuesday as the energy and material sectors dove amid a surge in oil prices. This is the lowest close since 31 Jan when the benchmark index finished at 6971.6.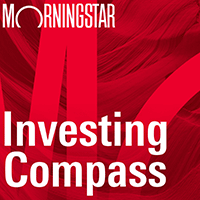 Listen to Morningstar Australia's Investing Compass podcast
Take a deep dive into investing concepts, with practical explanations to help you invest confidently.

Healthcare was the standout sector, closing 1.9% higher, while energy stocks fell 3.6% and materials stocks lost 3.3%. CSL gained 2.8%, while Mesoblast and Imugene were amongst the day's best performers, rising 4.0% and 4.4%, respectively.
By comparison, iron ore companies Rio Tinto, BHP and Fortescue Metal lost 4.3%, 3.7%, 4.5%, respectively.
Ampol fell 4.2% and Woodside Petroleum dropped 4.2%.
Turning to commodities, gold futures rose 3% to $US2057.60; Iron ore fell 0.3% to US$162.25 per tonne.
In bond markets the safe haven lure of government debt was outweighed by inflation risks and the US 10-Year Treasury Notes yield jumped to 1.84%. At home, the yield on the Australian 10-year bond rose to 2.22%. Yields rise when prices fall.
"While there is still an element of the safe-haven trade, this is being overwhelmed by inflation concerns," said Seema Shah, chief strategist at Principal Global Investors, said.
The Australian dollar eased overnight and was buying 72.68 US cents as of 8.00am AEST, down from the previous close of 73.14. The WSJ Dollar Index, which measures the US dollar against 16 other currencies, edged up to 91.53.
Asia
Chinese stocks ended the session sharply lower amid a regional selloff in Asian equities, as investors weighed the possibility of a ban on Russian crude imports by the US and European allies. The benchmark Shanghai Composite Index fell 2.4%, its lowest closing since November 2020. The Shenzhen Composite Index dropped 2.9%, while the ChiNext Price Index declined 1.8%. Commodities stocks such as metal miners and coal companies led the downturn.
In Hong Kong, the benchmark Hang Seng Index fell 1.4% amid continued concern over rising commodity prices driven by the Russia-Ukraine conflict. Price gains in oil and base metals are fraying nerves in Asia, given the region is a huge net importer of both, Oanda said. Among the HSI's worst performers, BYD Co. slid 9.4%, Country Garden Services dropped 8.8% and China Resources Beer lost 8.5%. Meanwhile, CSPC Pharmaceutical rose 3.9% and Link REIT was up 3.0%. The Hang Seng TECH Index declined 3.2%.
Japanese stocks ended lower, weighed by sharp declines in steel and bank shares, as concerns grew over the war in Ukraine and its impact on global trade. Nippon Steel lost 6.5% and Sumitomo Mitsui Financial Group dropped 5.5%. The Nikkei Stock Average fell 1.7% to 24790.95, closing below the 25000 mark for the first time since November 2020. Ukraine developments remained in focus after Ukrainian and Russian negotiators ended a third round of talks Monday with little progress.
Europe
European stocks declined as investors weighed the latest developments in the Russia-Ukraine crisis. The pan-European Stoxx Europe 600 fell 0.5%.
Anglo-Russian mining group Polymetal International was the worst performer on the Stoxx, plunging 47%. Energy stocks gained as oil prices jumped after the UK announced it would phase out Russian oil imports by the end of the year in line with a similar ban by the US.
"While there seems little prospect that the rest of Europe will follow suit, the move has brought inflation and supply concerns back to the forefront," IG analysts say.
In London, the FTSE 100 rose 0.1%, with crude oil prices continuing to move higher, pushing above $130 a barrel, CMC Markets UK says. BP and Shell again led the way and Mexican precious-metals mining company Fresnillo also posted strong full-year numbers, it adds.
North America
US stocks traded erratically on Tuesday, bouncing between losses and gains as investors tried to keep up with a barrage of headlines, even as bond yields, oil and gold prices rose, a day after fears of oil inflation pushed the Dow Jones Industrial Average into a correction.
The S&P 500 lost 0.7% and the blue-chip Dow Jones Industrial Average fell 0.6%. The technology-heavy Nasdaq Composite, the first of the major indexes to fall into bear-market territory, slid 0.3%.
Investors are scrambling to analyze the likely broader impact of Russia's invasion of Ukraine and the hardening Western response. Market volatility has jumped as relations between the West and Russia have hit new lows. Soaring commodity prices have raised the prospect that global growth could take a hit and have muddied the outlook for central banks seeking to tame inflation by raising interest rates.
Analysts watching the markets said the morning's selloff turned sharply after an interview with Ukrainian President Volodymyr Zelensky in which he seemed to reject Ukraine joining NATO and appeared open to potential agreement with Russia that could end hostilities.
The interview, aired on ABC News, led to the market's quick turnaround, said Michelle Cluver, and analyst at financial-services firm Global X. "It was such a big change of view," she said, and raised hopes that the war would end soon.
Now the market has to wait and see if any signs of actual de-escalation emerge, she said.
Equities were especially volatile in the morning, as investors groped for a level that would present enough value to make buying attractive again, analysts said. Such moves aren't unusual after large selloffs, such as Monday's. Whether they can be lasting is another question, said Peter Boockvar, chief investment officer at Bleakley Investment Advisors.
"Yeah, you could get a dead-cat bounce, but this is far from over," he said.
On Tuesday, the Biden administration announced a ban on imports of Russian oil, which sent crude prices up sharply. Brent crude traded near $130 a barrel and settled up 4.8% at $129.10 as of 4pm New York. That comes as the price of gasoline in the US hit a record, eclipsing the mark last set in 2008.
The impact of Russia's invasion has been most dramatic in commodity markets, due to Russia's role as a resource producer. Prices for oil, natural gas and key raw materials such as metals and grains have soared, heaping pressure on businesses and households already feeling the pinch of rapidly rising inflation. Concerns that the US could be poised to ban imports of Russian oil have sent crude prices soaring, driving fears of recession.
Despite appetite for assets perceived as havens, investors sold US Treasury notes Tuesday. The yield on the benchmark 10-Year note rose to 1.870% from 1.748% Monday. Bond yields and prices move in opposite directions.
"While there is still an element of the safe-haven trade, this is being overwhelmed by inflation concerns," said Seema Shah, chief strategist at Principal Global Investors, said.
The move into havens pushed gold into record territory. Gold was up 2.3% to $2,040.10 a troy ounce, after earlier surpassing its closing high of $2,051.50 set on Aug. 6, 2020, according to Dow Jones Market Data.
The most significant move, though, came in the nickel market. Nickel prices roughly doubled to unprecedented highs Tuesday, as the war in Ukraine fuelled concerns of supply disruptions for the metal, a key component of electric-vehicle batteries. The London Metal Exchange suspended trading in nickel following the wild price action.
Investors are dealing with a tremendous amount of uncertainty, driven by headlines that are arriving minute by minute, said Ava Trade analyst Naeem Aslam. The ramifications of oil sanctions will ripple across the global economy, he said, and touch everything from energy to banking to consumer spending. "The clarity is just not there," he said.
In corporate news, Mandiant fell 2% after Alphabet's Google said it had agreed to buy the cybersecurity firm for around $5.4 billion. Uber rose 7.6% after The Wall Street Journal reported that the ride-hailing company was launching a campaign to head off efforts to classify its workers as employees, which would allow them to form unions.
On Monday, the Dow Jones index slipped into correction territory for the first time in two years, the Nasdaq Composite Index fell into a bear market and the S&P 500 experienced its worst one-day decline in about a year and a half. All three indexes have been trading below their respective 50- and 200-day moving averages since at least mid-February, a sign of investor reticence.
In fact, the Dow experienced its first "death cross" since March 23, 2020, the nadir of the pandemic selloff. A "death cross" is a situation when the 50-day moving average falls below the 200-day moving average. That is a sign that short-term sentiment has fallen lower than long-term sentiment.
"I would say the market is in a state of shock. Given the tectonic shift we have seen, everyone is second-guessing what the endgame may be," said Brian O'Reilly, head of market strategy at Mediolanum International Funds.