News
Global Market Report - 10 August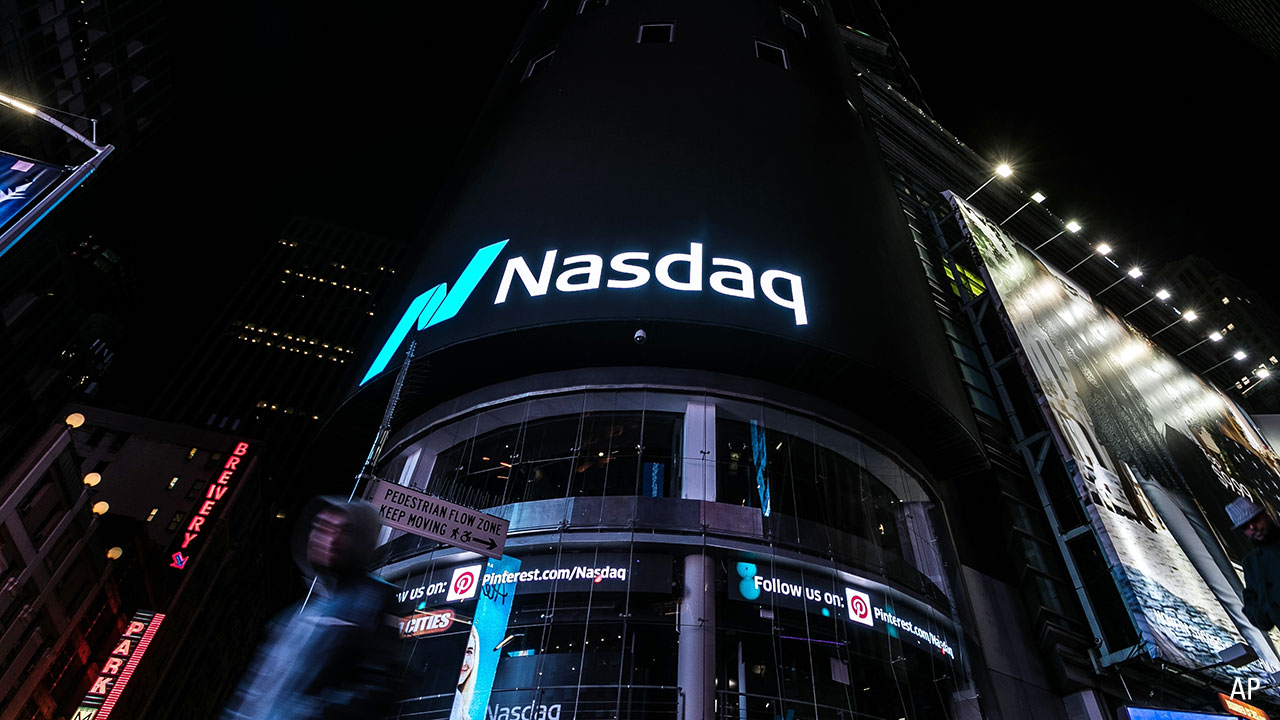 Australia
Australian stocks are set to rise on Monday, after Wall Street closed mixed on Friday in the wake of encouraging jobs data.
The Australian SPI 200 futures contract was up 42 points, or 0.72 per cent, to 6,014 points at 8.30am Sydney time on Monday, suggesting a rise in trading.
The Nasdaq closed lower on Friday, as data showed a sharp slowdown in US employment growth and investors worried lawmakers would fail to agree on another fiscal stimulus bill to bolster the economy from a coronavirus-induced recession.
The S&P 500 and the Dow Jones index ended flat to slightly higher on the day.
The Dow Jones Industrial Average rose 46.5 points, or 0.17 per cent, to 27,433.48, the S&P 500 gained 2.12 points, or 0.06 per cent, to 3,351.28 and the Nasdaq Composite dropped 97.09 points, or 0.87 per cent, to 11,010.98.
The S&P/ASX200 benchmark index closed lower by 37.4 points, or 0.62 per cent, at 6,004.8 points on Friday. The All Ordinaries index was down 35.4 points, or 0.57 per cent, at 6,144.9.
The local reporting season begins in earnest this week. AGL, Aurizon and GPT report today. The Commonwealth Bank's full-year result is due on Wednesday.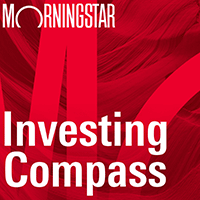 Listen to Morningstar Australia's Investing Compass podcast
Take a deep dive into investing concepts, with practical explanations to help you invest confidently.

The latest jobless figures are released on Thursday.
Spot iron ore was down 2.1 per cent at $US118.85. Brent oil was down 1.5 per cent at $US44.40 a barrel. Gold is up at US$2,035.21.
Meanwhile, the Australian dollar is buying US71.57c, down from US72.06c, after the greenback was boosted by US jobs data.
Asia
China stocks ended lower on Friday after the Trump administration unveiled a plan to ban US transactions with ByteDance's TikTok and Tencent-owned WeChat, but posted weekly gains on upbeat trade data.
The blue-chip CSI300 index dropped as much as 2.6 per cent before ending 1.2 per cent lower at 4,707.93, while the Shanghai Composite Index lost 1 per cent to 3,354.04 after falling 2.3 per cent earlier in the session.
US President Donald Trump announced on Thursday sweeping bans on US transactions with China's ByteDance, the owner of video-sharing app TikTok, and Tencent, the operator of WeChat, starting in 45 days.
Adding to pressure, Trump administration officials have also urged the president to delist Chinese companies that trade on US exchanges and fail to meet US auditing requirements by January 2022.
Hong Kong stocks ended lower on Friday and posted a fourth straight weekly drop.
At the close, the Hang Seng index fell 1.6 per cent to 24,531.62, while the China Enterprises Index lost 1.4 per cent to 10,063.43.
Japanese shares ended lower too, while a raft of lacklustre domestic earnings and caution ahead of key US jobs data also weighed.
The benchmark Nikkei share average fell 0.39 per cent to 22,329.94.
Europe
European shares closed higher on Friday, marking weekly gains as investors focused on a broadly supportive earnings season and improving economic data in Europe rather than rising US-China tensions.
Amsterdam-listed Prosus, with its biggest investment in Tencent, fell 4.0 per cent.
Markets, however, stabilised later, boosted by telecoms, technology and healthcare stocks.
The pan-European STOXX 600 index, up 0.3 per cent, closed out with weekly gains of 2 per cent. German stocks rose 0.7 per cent, while London's FTSE 100 and France's CAC 40 were flat, but all logged weekly rises.
Data showed US jobs increased by a better-than-expected 1.763 million in July, although the pace of recovery slowed amid a resurgence in new coronavirus infections, pressuring the White House and Congress to agree to another aid package.
With the bulk of the European earnings season over, investors were relieved that most companies had exceeded analysts' much-lowered forecasts for quarterly profits. Refinitiv data showed about 60 per cent of the STOXX companies that have reported so far beat estimates.
Hikma Pharmaceuticals jumped 10.9 per cent after saying it had started manufacturing remdesivir, an approved treatment for covid-19 from US-based Gilead, and it raised its annual sales outlook for two of its biggest divisions.
Deutsche Telekom, which owns 43 per cent of T-Mobile, rose 2.7 per cent after the US firm added more monthly subscribers than expected in the second quarter and said it surpassed rival AT&T.
The broader telecoms index rose 1 per cent to lead sectoral gains, although stocks considered more sensitive to business cycles, including banks, miners and oil and gas companies, handed back some of this week's steady gains.
Standard Life Aberdeen's shares inched higher after the asset manager said it would pay a dividend even as its profit dropped 30 per cent.
North America
With the benchmark S&P 500 index now about 1.5 per cent below its record high, defensive sectors including utilities and real estate were among the gainers. Tech-related stocks, which have fuelled a Wall Street rally since March, posted the biggest declines and helped push the Nasdaq down more than 1 per cent during the session.
Along the same line, value names, which have been unable to close the performance gap with growth stocks in recent years, advanced, with financials gaining more than 2 per cent. The S&P 500 value index rose 1.13 per cent, while the S&P 500 growth index fell 0.63 per cent.
The US Labor Department's closely watched report showed nonfarm payrolls increased 1.76 million in July, much lower than the record 4.8 million in June.
However, the figure still topped economists' expectations and analysts said it could take the pressure off Congress to agree on a relief bill after weeks of wrangling. Differences have partly centred around continuing an extra US$600-per-week ($839) in unemployment benefits.
Congressional Democrats on Friday offered to reduce a proposed coronavirus aid package by US$1 trillion ($1.4 trillion) if Republicans would add a trillion to their counter-offer, but President Donald Trump's negotiators rejected the idea on Friday as the latest round of talks ended without a deal.
US Senate Democratic leader Chuck Schumer called the meeting with Republicans disappointing and House Speaker Nancy Pelosi said an agreement on stimulus seemed unlikely, with differences still largely unresolved.
The Dow Jones Industrial Average rose 46.5 points, or 0.17 per cent, to 27,433.48, the S&P 500 gained 2.12 points, or 0.06 per cent, to 3,351.28 and the Nasdaq Composite dropped 97.09 points, or 0.87 per cent, to 11,010.98.
The declines snapped the Nasdaq's seven-session streak of gains, with the Dow and S&P falling after rising for five straight days. Each of the three major averages posted weekly gains.
With the second-quarter corporate earnings season largely over, about 82 per cent of S&P 500 companies that have reported so far have beaten dramatically lowered estimates, with earnings on average coming in 22.5 per cent above expectations, the highest on record.
T-Mobile US jumped 6.47 per cent as it added more-than-expected monthly phone subscribers and said it had overtaken rival AT&T Inc as the second-largest US wireless provider. The stock was the biggest gainer on the S&P communication services index.
Uber fell 5.21 per cent as demand for its ride-hailing trips only marginally recovered from pandemic rock-bottom in the second quarter, even as its food-delivery segment saw double the orders.
Meanwhile, Trump late on Thursday unveiled sweeping bans on US transactions with the Chinese owners of messaging app WeChat and video-sharing app TikTok. In response, China said the companies complied with US laws and warned Washington would have to "bear the consequences" of its action.
New York-listed Tencent Music Entertainment Group, which was spun off from WeChat-owner Tencent Holdings in 2018, fell 3.32 per cent, while Facebook jumped.
Microsoft Corp, which is seeking to buy TikTok's US operations, also dropped 1.79 per cent. US-listed Chinese stocks such as Baidu, Alibaba Group Holding and JD.com also declined.