News
Global Market Report - 15 July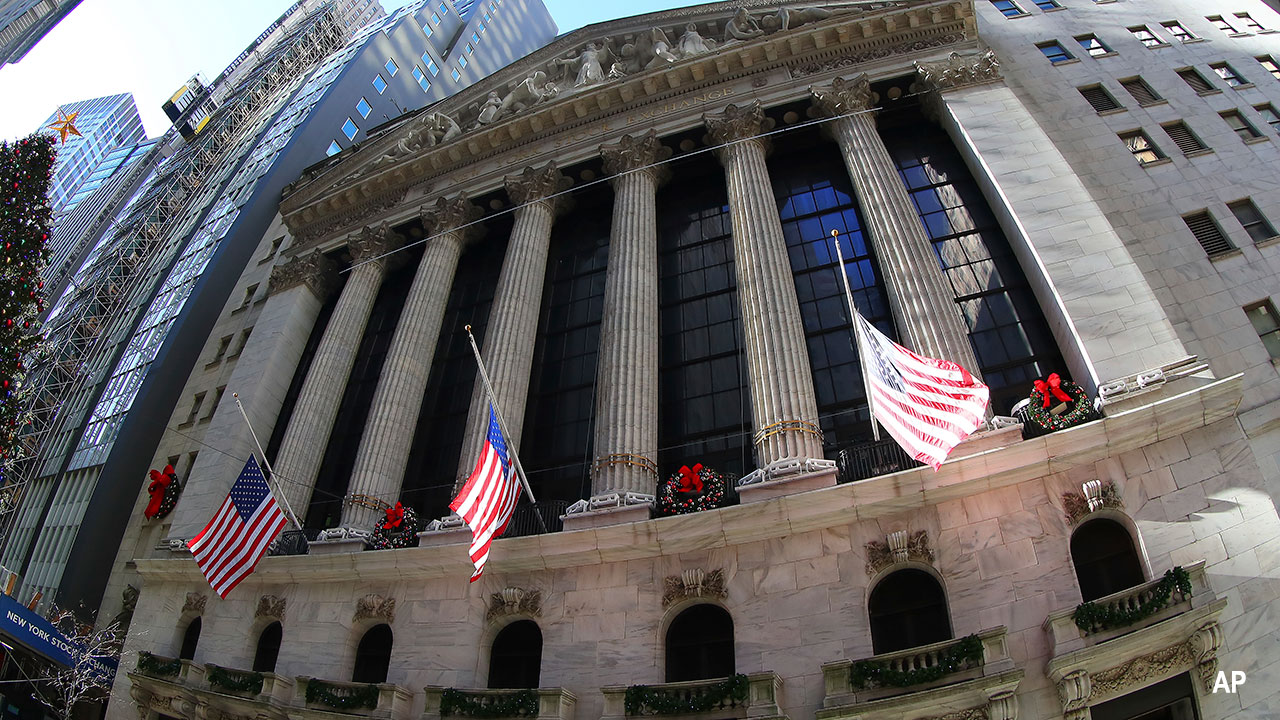 Australia
Australian shares are set to edge lower at the open as the S&P 500 inched higher in a choppy session dominated by US bank earnings and dovish comments from Fed Chair Jerome Powell.
The Australian SPI 200 futures contract was down 10 points or 0.14 per cent at 7,260 near 7.30 am Sydney time on Thursday.
The S&P 500 has ended with a gain after briefly hitting an intra-day record in a choppy session as investors balanced worries about inflation with reassuring comments from Fed Chair Jerome Powell.
The Dow Jones Industrial Average rose 0.13 per cent to end at 34,933.43 points, the S&P 500 gained 0.12 per cent to 4,374.38 and the Nasdaq Composite dropped 0.22 per cent to 14,644.95.
The Australian dollar was buying 74.85 US cents near 7.45am AEST, up from 74.57 at Wednesday's close.
Locally, buy now, pay later providers had a spectacular crash, but the ASX continued to creep towards record levels.
Afterpay, Zip and their rivals plummeted after a Bloomberg report that Apple plans to allow users to repay Apple Pay purchases in instalments.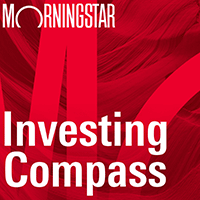 Listen to Morningstar Australia's Investing Compass podcast
Take a deep dive into investing concepts, with practical explanations to help you invest confidently.

Zip lost 11.38 per cent to $7.32. Lesser-known rival Sezzle shed 10.26 per cent to $7.96.
Market leader Afterpay lost 9.59 per cent to $107.00.
Yet most industry categories of shares were up.
Consumer staples gained 0.94 per cent while the heavyweight category of materials was better by 0.67 per cent.
The benchmark S&P/ASX200 index closed higher by 22.6 points, or 0.31 per cent, to 7354.7.
A good day for investors tomorrow could see the index better the record close of 7386.1, set in June.
The All Ordinaries on Wednesday closed higher by 19.6 points, or 0.26 per cent, to 7631.8.
The ASX proved a better performer against most Asian markets.
Meanwhile New Zealand's central bank surprised most investors with a plan to scrap pandemic policy.
The Reserve Bank of New Zealand will end its bond buying program from next week.
The Kiwi dollar climbed against most currencies, including the Aussie dollar, on the news.
In the US, investors will look for Federal Reserve chair Jerome Powell's reaction to the biggest rise in inflation in 13 years.
Mr Powell will address Congress over two days and discuss why consumer prices rose 5.4 per cent for the 12 months ending in June.
Rising inflation, which erodes the value of investments, could put pressure on the central bank to act.
The inflation finding contributed to US markets closing lower.
In Australia, the coronavirus lockdown for Sydney and surrounds has been extended to at least July 30.
The federal government on Tuesday offered additional financial support for businesses and people affected by lockdowns across the country.
On the ASX, one of the big movers was Macquarie Telecom Group after shares jumped 15.43 per cent to $63.50.
The company filed plans to build a major data centre in Sydney.
Macquarie also confirmed full-year earnings are expected to be between $72 million and $75 million.
Spark Infrastructure called a stop to trading of its shares and said it had news coming.
Shares last traded higher by 7.61 per cent to $2.47.
Seven Group continues buying shares in materials supplier Boral and has raised its stake to more than 48 per cent.
Seven, which also owns the Westrac machinery business, has been building its stake for weeks.
Seven shares were up 3.49 per cent to $22.85.
Boral shares were down 0.54 per cent to $7.35.
Gold miner Bellevue Gold has been offered up to $289 million in debt to help fund a project in Western Australia.
A host of lenders have offered the loans for the project, which is still in the feasibility stage.
Bellevue shares were up 1.98 per cent to $1.03.
The biggest miners on the market had an uneventful session.
BHP gained 0.51 per cent to $50.96 while Fortescue and Rio Tinto were little changed.
The big banks were mixed. ANZ was down 0.61 per cent to $27.65. The Commonwealth was up 0.4 per cent to $98.78. NAB was better by 0.08 per cent to $26.26. Westpac lost 0.24 per cent to $25.27.
Spot Gold was up 1 per cent at $US1825.83 an ounce; Brent crude was down 2.2 per cent at $US74.78 a barrel, Iron ore was up 0.1 per cent at $US218.66 a tonne.
The yield on the Australian 10-year bond closed at 1.34 per cent.
Asia
At the close, China's Shanghai Composite index was down 1.07 per cent at 3,528.50.
The Hang Seng index, used to record and monitor daily changes of the largest companies of the Hong Kong stock market, closed down 0.63 per cent at 27,787.46.
Japan's Nikkei 225 Index was down 0.38 per cent at 28,608.49.
Europe
The pan-European STOXX 600 index, which tracks the return of the largest listed companies across 17 European countries, was dpwn 0.08 per cent at 460.56.
The German DAX was flat at 15,788.98.
North America
The S&P 500 has ended with a gain after briefly hitting an intra-day record in a choppy session as investors balanced worries about inflation with reassuring comments from Fed Chair Jerome Powell.
The Dow Jones Industrial Average rose 0.13 per cent to end at 34,933.43 points, the S&P 500 gained 0.12 per cent to 4,374.38 and the Nasdaq Composite dropped 0.22 per cent to 14,644.95.
Of the 11 S&P 500 sector indexes, utilities, real estate and consumer staples were among the strongest, each up about 0.9 per cent, while energy sank about 3.0 per cent.
US monetary policy will offer "powerful support" to the economy "until the recovery is complete," Powell told a congressional hearing in remarks that portrayed a recent jump in inflation as temporary and focused on the need for continued job growth.
Powell's comments followed data this week showing US producer prices increased more than expected in June and US consumer prices rose by the most in 13 years.
Investors in recent weeks have focused on inflation, with many fearing a possible hawkish shift by the Federal Reserve, as well as a spike in coronavirus infections that could knock US equities off record highs.
With banks kicking off second-quarter earnings season this week, analysts expect 66 per cent growth in earnings per share for S&P 500 companies, according to IBES estimate data from Refinitiv.
The S&P 500 is up about 16 per cent so far this year, leading many investors to worry that the stock market rally may run out of steam, and they are looking to earnings to potentially provide more fuel.
"Everyone knows earnings are going to be very strong. The question is how the market reacts to those earnings, and what are the outlooks given by management. That is more critical than anything," said Tim Ghriskey, chief investment strategist at Inverness Counsel in New York.
Apple Inc jumped 2.4 per cent to a record high after Bloomberg reported that the company wants suppliers to increase production of its upcoming iPhone by about 20 per cent
Microsoft added 0.5 per cent and closed at a record high after saying it will offer its Windows operating system as a cloud-based service, aiming to make it easier to access business apps that need Windows from a broader range of devices.
Microsoft and Apple supported the S&P 500 more than any other stocks.
Bank of America Corp dropped 2.5 per cent after the lender posted its quarterly results and detailed its sensitivity to low interest rates
Wells Fargo rose 4.0 per cent after it swung to a profit in the second quarter, smashing Wall Street expectations.
Citigroup fell 0.3 per cent after comfortably beat market estimates for second-quarter profits.
Those reports followed strong results on Tuesday from JPMorgan Chase & Co and Goldman Sachs Group Inc.
American Airlines rallied 3.0 per cent after it forecast positive cash flow.
Lululemon Athletica jumped 1.7 per cent after Goldman Sachs called the yoga pants seller a "top idea" as apparel makers benefit from the economic reopening.