News
Global Market Report - 2 January

Australia
Australian shares are set to slide on the first trading day of 2019, while a late New Year's Eve rise on Wall Street couldn't steer the US market away from its worst year since 2008.
US, European and UK markets were closed overnight. Wall Street yesterday drifted higher but closed out 2018 with its steepest declines since the GFC.
The SPI200 futures contract trading at 5561.0, 46 points or 0.81 per cent lower, at 7am Sydney time, hinting the benchmark ASX/200 is likely to slump on Wednesday.
The ASX took a late dive in the final session of 2018 on Monday, capping its worst quarter since September 2011 and its worst year in seven, down 6.9 per cent amid wider global volatility.
Wall Street climbed in low-volume New Year's Eve trade as revellers gathered to ring in 2019, but it will still go down as worst year for US stocks since the height of the global financial crisis.
Further stoking global growth concern is Monday's report showing China's manufacturing sector contracted in December.
Gold traded near a more than six-month peak, but was still headed for its first annual decline since 2015, having lost this year to dollar strength due to trade tensions and rising interest rates by the US Federal Reserve.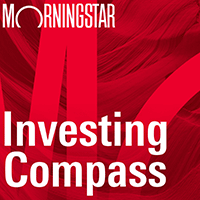 Listen to Morningstar Australia's Investing Compass podcast
Take a deep dive into investing concepts, with practical explanations to help you invest confidently.

Spot gold was up 0.1 per cent at $US1,281.25 an ounce on Monday. It hit its highest since June 15 at $US1,284.09 earlier in the session.
Oil prices ended with full-year losses for the first time since 2015, after a desultory fourth quarter that saw buyers flee the market over growing worries about a supply glut and mixed signals related to renewed US sanctions on Iran.
For the year, US West Texas Intermediate crude futures slumped nearly 25 per cent, while Brent tumbled more than 19.5 per cent.
Meanwhile, the Aussie has edged lower, buying 70.57 US cents from 70.62 US cents on Monday.
ASIA
In China, industrial metals prices were set for their biggest annual fall in years after signs of slowing growth in China's commodities-hungry economy and a US-China trade war reversed a two-and-a-half-year rally.
Copper, aluminium, zinc and nickel are down between 16 and 26 per cent this year as concerns that weaker growth will require less metal overpowered the effects of supply shortfalls and dwindling stockpiles, which generally support prices.
China, which consumes close to half the world's industrial metals and is therefore key to setting prices, has had a run of worsening economic data, with figures on Monday showing the first monthly fall in factory output in two years.
In his new year's day address, Chinese President Xi Jinping China said the country was still on track to hit its growth target of about 6.5 per cent in 2018, down from 6.9 per cent in 2017, but the economy is expected to lose further momentum in 2019.
The mainland Chinese markets will resume trading today. The Shanghai Composite Index closed on Friday down 25 per cent for the year, making it the worst performing major market in the world.
Hong Kong stocks dropped 13.6 per cent during 2018 – the worst performance in seven years – despite surging on the last trading day on the back of signals of trade talk progress.
The Hang Seng Index rose 1.3 per cent, or 341.5, to 25,845.7 to close at Monday noon. Trading resumes today.
EUROPE
Eurozone stocks posted their worst performance since 2011, with falls of close to 20 per cent.
The Stoxx 50 was down 14.3 per cent, London's FTSE lost 12.5 per cent. France's CAC fell 11 per cent, while in Germany, the DAX was down 18.3 per cent.
In a shortened session before New Year's Eve, the STOXX 600 was up 0.5 per cent, continuing to recoup multi-year losses hit on Thursday.
France's CAC 40 was up 1.1 per cent, Spain's IBEX was up 0.5 per cent while Britain's FTSE 100 was dragged lower by a stronger pound.
The pan European STOXX 600 had its worst year since the GFC.
NORTH AMERICA
Wall Street has advanced in relatively low-volume trading on New Year's Eve as revellers gathered to ring in 2019, marking the end of the worst year for US stocks since 2008.
The Dow Jones Industrial Average rose 265.06 points, or 1.15 per cent, to 23,327.46, the S&P 500 gained 21.16 points, or 0.85 per cent, to 2,506.90, and the Nasdaq Composite added 50.76 points, or 0.77 per cent, to 6635.28.
Wall Street was challenged for much of 2018 by tariff jitters, rising interest rates, and fears of diminishing corporate profits.
December was a particularly trying month for US equities. The S&P 500 saw its worst December since the Great Depression and the Nasdaq confirmed it was in a bear market, or 20 per cent below its high. All three are down about nine per cent since the beginning of the month.
In the new year, investors hope for the removal of question marks that acted as significant headwinds in 2018, including US-China trade negotiations, the path of US Federal Reserve interest rate hikes, slowing corporate growth and economic fallout from the upcoming departure of Britain from the European Union, or Brexit, among other concerns.
On Monday, renewed hopes for a resolution to the US-China trade dispute provided a glimmer of optimism for investors.
US President Donald Trump indicated on Twitter that progress had been made toward a potential settlement of trade tensions between the US and China which have plagued stock markets for much of the year.
Trading volume was relatively light, owing to the holiday as the US federal government shutdown entered its 10th day.
Healthcare and tariff-sensitive technology stocks, led by Boeing Co and Caterpillar, provided the biggest boost to the S&P 500 on Monday.
All 11 major sectors in the S&P 500 ended the session in positive territory. But for the year, only healthcare and utilities ended 2018 higher.
Energy, materials, communication services, industrials and financials were the biggest percentage losers of 2018, down between 14.7 per cent and 20.5 per cent from the beginning of the year.