News
Global Market Report - 23 February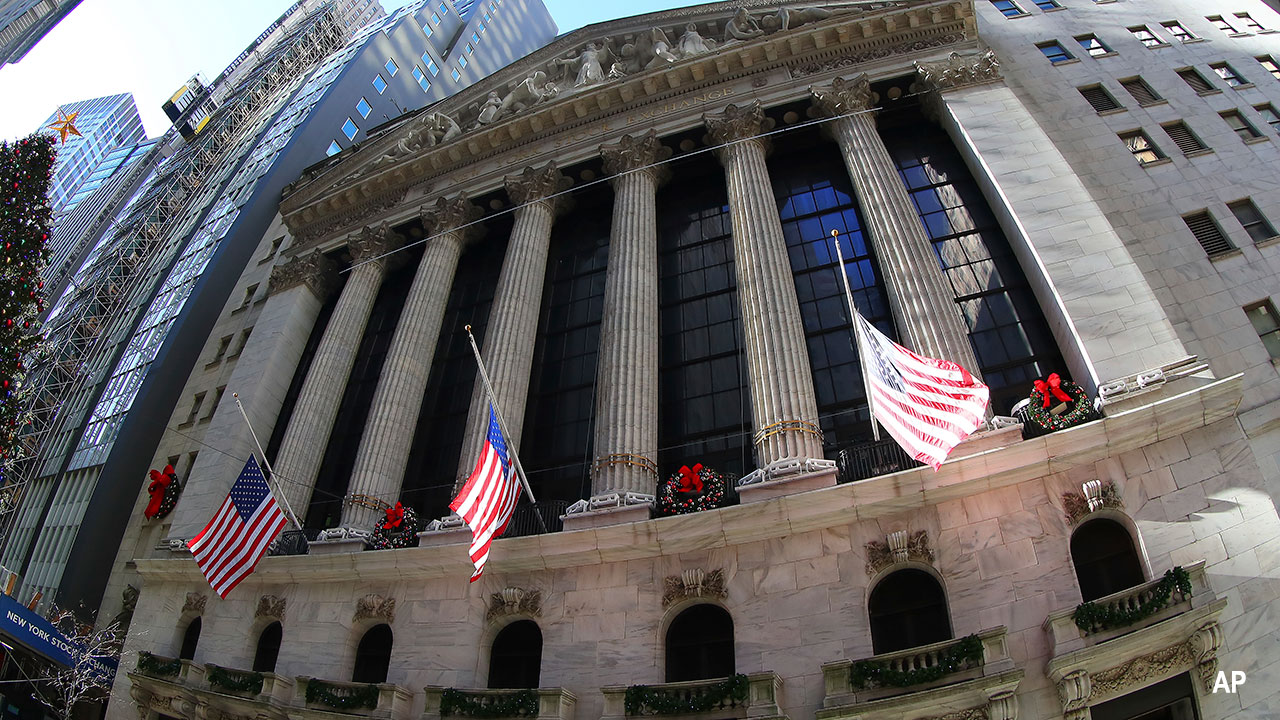 Australia
Australian shares are set to edge up at the open, bucking a broad selloff on Wall Street that took the S&P 500 into correction territory as Western powers ordered sanctions against Russia after it ordered troops into two breakaway Ukrainian provinces.
ASX futures were up 10 points or 0.1% at 7090 near 8.00 am AEST, suggesting a positive start to trading.
Overnight, the S&P 500 fell 1%, knocking the broad benchmark off more than 10% from its 3 Jan high, meeting the criteria of a market correction if it closes at or below current levels. The Dow Jones Industrial Average tumbled 1.4% and the Nasdaq Composite slid 1.2%.
"Investors have switched from thinking it is posturing, saber-rattling to thinking there has become a real threat of a conflict," said Altaf Kassam, head of investment strategy and research for Europe, the Middle East and Africa at State Street Global Advisors. "Things have gotten to a point where it feels like it is hard to step back from."
Yesterday, the S&P/ASX 200 closed 1.0% lower at 7161.3 amid growing investor alarm at developments in Ukraine. Eight of the index's 11 sectors lost ground, with tech stocks leading the retreat as investors cut their exposure to risk.
Appen, EML and Life360 fell between 4.5% and 9.3%. Block's ASX-listed securities shed 4.3%. Elsewhere, Nanosonics and Uniti lost 13% and 9.2%, respectively, after releasing earnings reports.
The energy sector was the brightest performer as oil prices continued to climb, adding 1.9%.
Hearing implant maker Cochlear gained 9.0% as investors warmed to its reiterated guidance, helping the health sector into positive territory.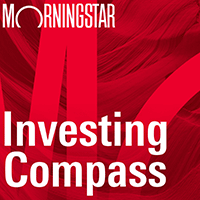 Listen to Morningstar Australia's Investing Compass podcast
Take a deep dive into investing concepts, with practical explanations to help you invest confidently.

Asia's benchmark indexes closed lower, with Hong Kong's Hang Seng indexes down 2.7% and Japan's Nikkei falling 1.7% lower.
Turning to commodities, gold futures rose 0.1% to $US1902.50; Brent crude jumped 1.3% to $US96.67 a barrel after hitting its highest level since 2014 earlier on Wednesday; Iron ore added 0.3% to US$140.50.
In bond markets, the yield on the Australian 10-year bond slipped to 2.19%. US 10-Year Treasury note yields rose slightly to 1.93%. Yields fall when prices rise.
The Australian dollar was buying 72.18 US cents near 8.00am AEST, up from the previous close of 71.85. The WSJ Dollar Index, which measures the US dollar against 16 other currencies, edged down to 89.65.
Asia
Turning to Asian markets, Chinese stocks ended the session lower as the market continued to weaken from a broad rally earlier this month. The benchmark Shanghai Composite Index ended down 1.0%, while the Shenzhen Composite Index lost 1.2%. The ChiNext Price Index, a measure for emerging industries and startups, was the worst performer, ending 1.4% lower. Catering companies and cinema operators led the losses, as investors grow increasingly concerned over the country's macroeconomic momentum.
In Hong Kong, stocks were sharply lower, with the tech sector suffering heavy losses. Concerns about a further tightening of the Chinese internet sector and that China's policy easing may not be as strong as expected are weighing on the market, China Galaxy International Securities analyst Mark Po says. By midday trade, Meituan drops 6.0%, Alibaba Group slides 3.9% and Tencent Holdings slips 2.0%, dragging the Hang Seng Tech Index 3.0% lower after earlier touching a new record low of 5160.47. The benchmark Hang Seng Index is 3.0% lower, paring year-to-date gains to 0.3%. Auto, pharmaceutical and sportswear makers also retreated.
Japanese shares closed lower amid intensifying geopolitical tensions driven by Russian President Putin's recognition of two breakaway regions of Ukraine and his ordering of troops into the regions. The Nikkei Stock Average fell 1.7%. Losses on the Nikkei were led by auto makers with Nissan Motor slipping 6.0% while semiconductor-industry-related companies like Advantest fell 4.8%. Meanwhile, Daiichi Sankyo rose 9.55% after it and AstraZeneca reported positive Phase 3 trial results for the Enhertu treatment on breast cancer patients.
Europe
European stocks trade mixed, paring earlier losses, as investors monitor the latest developments in the Ukraine-Russia crisis. The pan-European Stoxx 600 added 0.1%.
Porsche Automobil Holding and Volkswagen rise 11% and 7% respectively after confirming advanced discussions about a EUR20B initial public offering for Porsche.
The lack of any full-on conflict in eastern Ukraine has allowed stocks to recover some ground, IG analyst Chris Beauchamp says. However, a negative headline will "come along sooner or later and prompt another leg lower," he says.
In London, the FTSE 100 climbed 0.1%.
"Oversold stock markets have found some relief in the short-term, but prevailing risk-off sentiment should gain the upper hand soon, once the next development in the Russia-Ukraine crisis arrives," the online trading platform IG says.
Russia's benchmark MOEX stock index climbed 1.6%, turning higher after the sanctions unveiled in the EU and UK didn't target Russia's biggest banks. The index dropped 10.5% Monday, which was its biggest daily percentage decline in almost eight years. The ruble edged higher against the dollar after falling to its lowest level since February 2020.
North America
Investors sold stocks in a volatile trading session Tuesday that put the S&P 500 in correction territory as tensions in Eastern Europe ratcheted higher.
All three major stock indexes fell at least 1% after the White House called Russia's deployment of troops into two breakaway areas of Ukraine "the beginning of an invasion." Tensions escalated Monday after Russia moved soldiers into Ukraine's eastern Donbas region, where Russian President Vladimir Putin has recognized two statelets there as independent.
Everything from shares of high-growth technology companies to banks, manufacturers and other stocks closely tied to the economy fell in afternoon trading, undoing major benchmarks' brief run in the green earlier in the session. The losses pulled the S&P 500 down 1%, knocking the broad benchmark off more than 10% from its 3 Jan high, meeting the criteria of a market correction if it closes at or below current levels.
The Dow Jones Industrial Average tumbled 1.4% and the Nasdaq Composite slid 1.2%.
Now, investors are assessing the threat of an all-out war in Ukraine and the ramifications of sanctions threatened by Western countries. President Biden unveiled a host of sanctions against Russia that targeted two of its banks, its sovereign debt and wealthy individuals. The afternoon announcement helped push major benchmarks up from their session lows.
Earlier, the European Union proposed a ban on purchases of Russian bonds, among other actions, while Germany said it halted moves to open a natural-gas pipeline to Europe that would bypass Ukraine, helping to send energy prices sharply higher.
"Investors are de-risking as the situation escalates and uncertainty builds regarding the path forward," said Lindsey Bell, chief markets and money strategist for Ally Invest. "Markets are likely to be on edge for the next several weeks."
Investors fear a war between Russia and Ukraine could disrupt commodities supplies, when inflationary pressures already are weighing on growth and prompting central banks to tighten monetary policy. A conflict threatens to crimp access to Russian gas and disrupt the region's sizable trade in agricultural commodities. Brent crude, the global oil benchmark, rose 1.5% to $96.84 a barrel.
Ms. Bell added geopolitical tensions tend to have a dramatic, immediate effect on markets, but the shock usually wears off over time. Besides higher oil prices, Russia's potential invasion of Ukraine isn't likely to have a significant impact on the US economy, she said.
Still, investors broadly sold stocks.
Consumer discretionary stocks were hit hardest, with the sector shedding 3.4% in the S&P 500. Geopolitical tensions played a part, analysts said, as did concerns about economic growth this year.
Home Depot led the group lower, falling nearly 9%, after the company posted slightly slower sales growth than it did earlier in the pandemic, making it the biggest drag on the price-weighted Dow.
Other retail stocks followed, with Best Buy, Lowe's and Dollar General all falling more than 3%. Makers of household durables, including Whirlpool and D.R. Horton, also fell alongside shares of hotels, restaurants and leisure companies.
Technology stocks in the S&P 500, which were briefly higher earlier in the day, fell 1.3%. Communication companies shed 1.1%.
The showdown along Ukraine's border also spoiled some relatively upbeat earnings news. Shares of Macy's slid 5% even after the retailer posted better-than-expected earnings.
In corporate news, SoFi Technologies shed more than 10% after The Wall Street Journal reported that it was buying banking-software maker Technisys for about $1.1 billion.
In the bond market, the yield on the benchmark US Treasury note edged higher. Gold prices rose 0.2%.