News
Global Market Report - 23 July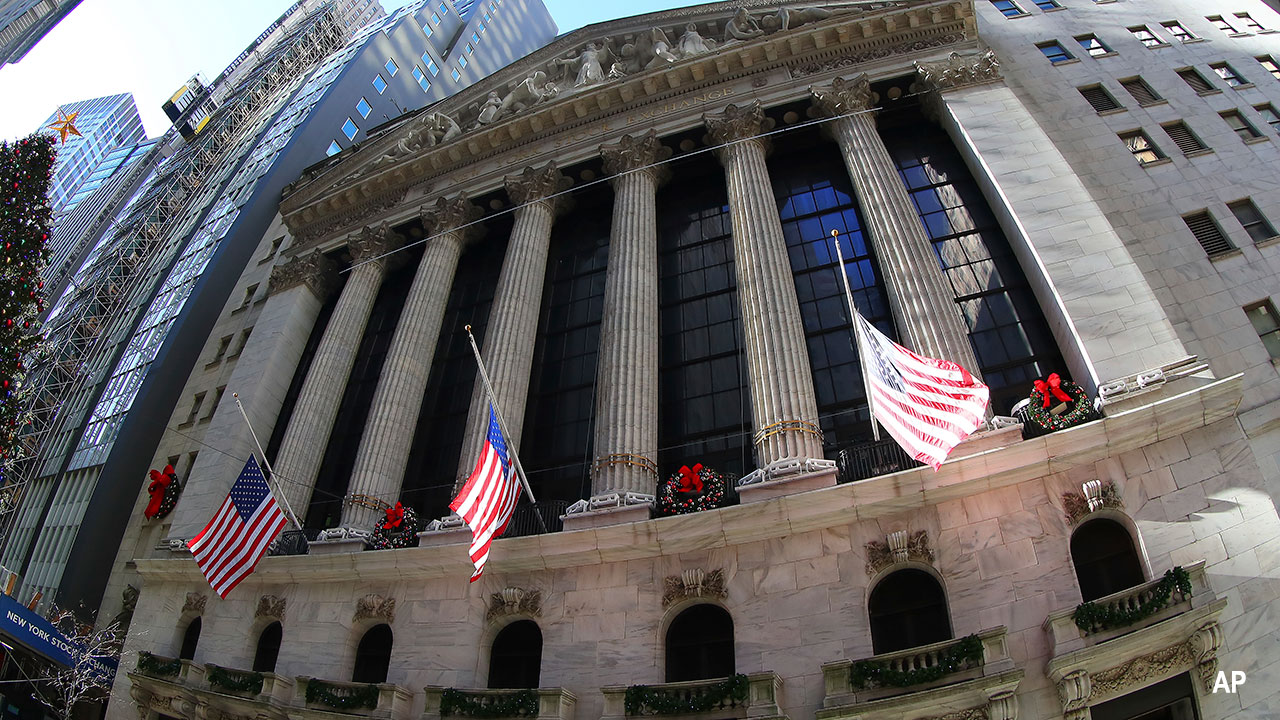 Australia
Australian shares are set to edge lower after Wall Street ended just short of a record high, buoyed by the tech giants ahead of earnings next week.
The Australian SPI 200 futures contract was down 15 points or 0.21 per cent at 7,280 near 7.00 am Sydney time on Friday, suggesting a negative start to trading.
Big tech has helped Wall Street inch up to a higher close, modestly building on a two-day rally as lacklustre economic data and mixed corporate earnings prompted a pivot back to growth stocks.
The Dow Jones Industrial Average rose 25.35 points, or 0.07 per cent, to 34,823.35, the S&P 500 gained 8.79 points, or 0.20 per cent, to 4,367.48 and the Nasdaq Composite added 52.64 points, or 0.36 per cent, to 14,684.60.
The Australian dollar was buying 73.85 US cents near 7.10am AEST, up from 73.76 at Thursday's close.
Locally, investors have pushed shares to a record closing level on the ASX, helped by elevated commodity prices.
Energy and materials shares rose by more than two per cent, leading a broad-based market rally of more than one per cent.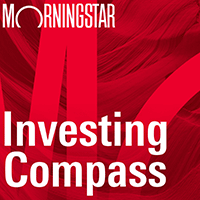 Listen to Morningstar Australia's Investing Compass podcast
Take a deep dive into investing concepts, with practical explanations to help you invest confidently.

Market giant BHP had a ripping day.
The miner will supply nickel from Western Australia for batteries to be used in Tesla electric cars.
While the undisclosed value of the deal was not high enough to be published to the ASX, investors did not care.
They helped BHP shares close higher by 3.13 per cent to $51.45, just shy of the record price ($51.91).
The benchmark S&P/ASX200 index closed higher by 77.7 points, or 1.06 per cent, to 7386.4 on Thursday.
The previous record close was 7386.1.
The All Ordinaries closed up 78 points, or 1.03 per cent, to 7658.9.
The gains in energy shares were aided by world oil prices rising by more than four per cent overnight.
Oil analysts cited a world inventory decline, despite concerns the coronavirus Delta variant may spoil demand.
Beach Energy climbed almost five per cent to $1.27.
Woodside jumped 3.2 per cent to $22.58.
A strong US lead also helped enthusiasm for Aussie shares.
There were more impressive earnings reports.
Coca-Cola stocks rose after the company raised its full-year forecast.
The three major US indices closed within one per cent of record closing highs.
In Australia, the national goods trade surplus hit a new peak due to demand for iron ore.
Increased exports of metalliferous ores, coal, non-monetary gold and gas helped the surplus of $13.3 billion for June.
The July surplus is set to be much lower as about half the nation's population endures coronavirus lockdown.
Iron ore prices dipped overnight but remain at about $US200 per tonne.
Like BHP, Rio Tinto has benefited from soaring prices and shares gained 1.22 per cent to $127.41.
Iron ore specialist Fortescue did not follow the script. Shares lost 0.4 per cent to $25.19.
A big mover was Lynas Rare Earths, which won a $14.8 million government grant.
Lynas will commercialise a carbonate refining process.
The company aims to supply a proposed US rare earth processing plant.
Shares closed up 9.01 per cent to $6.41.
AGL will give investors a say on reducing carbon emissions, although their votes will carry little weight.
AGL said investors next year will have voting rights on its efforts to meet emissions targets.
The company will use the `say on climate' voting model which fellow ASX companies Oil Search, Rio Tinto, Santos and Woodside this year adopted.
Shares in the energy provider closed up 0.88 per cent to $7.98.
Gold miner Northern Star has sold some of its operations near Kalgoorlie in Western Australia to rival Evolution.
The $400 million sale is for the Kundana operations, majority stakes in two Kundana joint ventures, and the Carbine gold project.
Northern Star said the proceeds would be invested in growth projects.
Shares gained 5.39 per cent to $10.79.
Evolution shares were in a trading halt and last swapped for $4.07.
Another energy provider doing well was Santos.
The company raised its full-year production guidance and mostly met market expectations of its second-quarter results.
Shares closed up 2.59 per cent to $6.74.
Financial shares improved throughout trade and closed higher by more than one per cent.
The Commonwealth Bank and Macquarie Group were among the best of the big ones.
They gained 1.48 per cent and closed at $99.88 and $157.47 respectively.
Spot Gold was up 0.2 per cent at $US1807.44 an ounce; Brent crude was up 1.9 per cent at $US73.59 a barrel; Iron ore was down 5.7 per cent to $US202.63
The yield on the Australian 10-year bond closed at 1.19 per cent.
Asia
At the close, China's Shanghai Composite index was up 0.34 per cent at 3,574.73.
The Hang Seng index, used to record and monitor daily changes of the largest companies of the Hong Kong stock market, closed up 1.83 per cent at 27,723.84.
Japan's Nikkei 225 was closed for a public holiday.
Europe
The pan-European STOXX 600 index, which tracks the return of the largest listed companies across 17 European countries, was up 0.56 per cent at 456.53.
The German DAX was up at 15,514.54.
North America
Big tech has helped Wall Street inch up to a higher close, modestly building on a two-day rally as lacklustre economic data and mixed corporate earnings prompted a pivot back to growth stocks.
The Dow Jones Industrial Average rose 25.35 points, or 0.07 per cent, to 34,823.35, the S&P 500 gained 8.79 points, or 0.20 per cent, to 4,367.48 and the Nasdaq Composite added 52.64 points, or 0.36 per cent, to 14,684.60.
A pull-back in economically sensitive cyclicals kept the S&P 500's and the blue-chip Dow's gains muted while small-caps underperformed their larger rivals.
But megacap tech and tech-adjacent stocks such as Microsoft Corp, Amazon.com, Apple Inc, Facebook Inc and Alphabet Inc rose ahead of their quarterly results next week, putting the Nasdaq out front.
All three major US stock indexes ended the session within 1.0 per cent of their record closing highs.
Growth stocks, which outperformed throughout the health crisis, were back in favour, gaining 0.8 per cent, while the value index slipped by 0.5 per cent.
"The market is flip-flopping between the view that economic growth has almost peaked so you need to buy stocks that manufacture their own growth like tech names, versus the view that economic growth will continue and you want to own cyclicals and value names," said David Carter, chief investment officer at Lenox Wealth Advisors in New York.
The number of US workers filing first-time applications for unemployment benefits spiked unexpectedly to 419,000 last week, a two-month high, according to the Labor Department.
Market participants are closely watching labour market indicators for hints as to when the Federal Reserve, expected to convene next week for its two-day monetary policy meeting, will begin discussions about hiking key interest rates from near zero.
"The jobless data today didn't have a meaningful impact on markets or the economic outlook," Carter added.
"It's now all about how much longer the Fed will tolerate low rates. The Fed seems to be favouring its full employment mandate more than its price stability mandate."
"Accordingly, the upcoming Fed meeting could be impactful," Carter said.
Benchmark Treasury yields eased after the bid at the largest-ever TIPS auction touched a record low, pressuring rate sensitive banks.
Of the 11 major sectors of the S&P 500, tech was shining brightest, gaining 0.7 per cent.
Energy stocks suffered the largest percentage drop.
The second-quarter reporting season barrelled ahead at full-throttle, with 104 of the companies in the S&P 500 having reported.
Of those, 88 per cent have beaten consensus estimates, according to Refinitiv.
Drug maker Biogen Inc gained 1.1 per cent after hiking its full-year revenue guidance while Domino's Pizza Inc surged 14.6 per cent to an all-time high on the heels of its quarterly report.
Southwest Airlines Co posted a bigger than expected quarterly loss, sending its stock down 3.5 per cent, and American Airlines Group Inc dipped 1.1 per cent even after reporting a quarterly profit.
The S&P 1500 Airlines index ended the session off 1.7 per cent.
Shares of Texas Instruments Inc slid 5.3 per cent after its current-quarter revenue forecast cast concerns as to whether the company will be able to meet spiking demand in the face of a global semiconductor shortage.
The Philadelphia SE Semiconductor index ended the session down 0.9 per cent.
Chipmaker Intel Corp slipped more than 1.0 per cent in extended trading after the chipmaker posted results and raised its annual revenue forecast.