News
Global Market Report - 24 March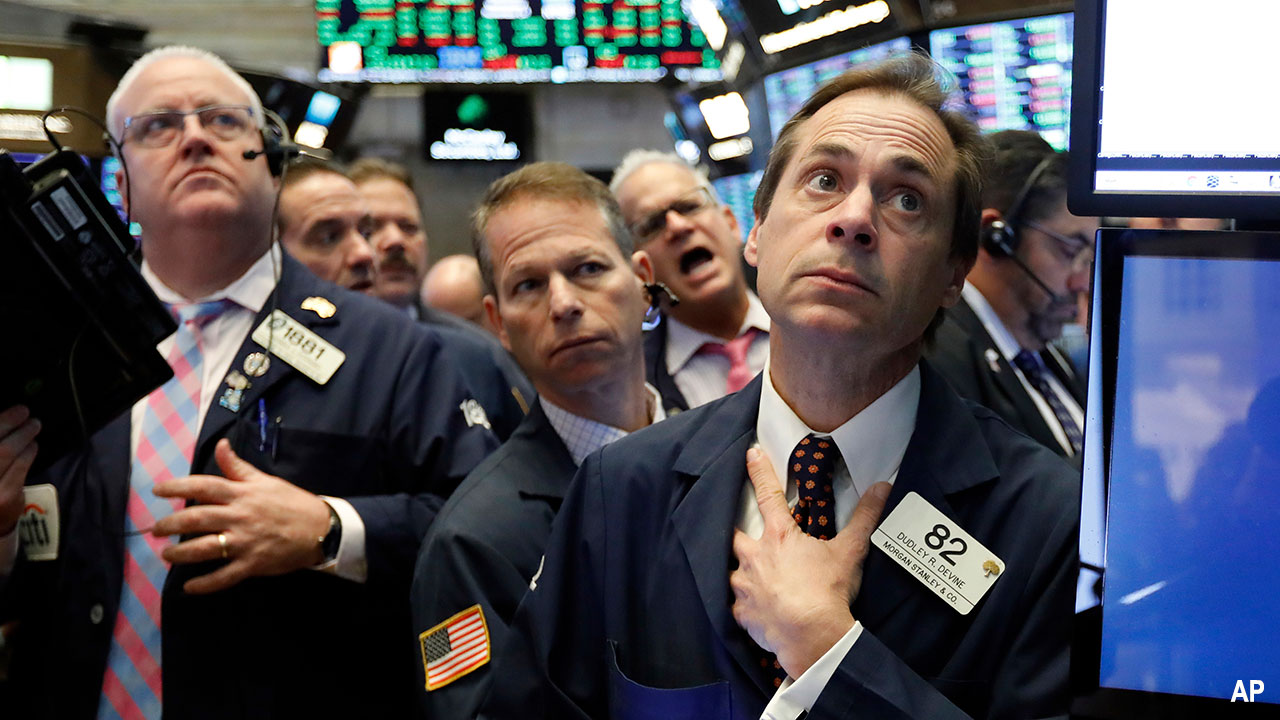 Australia
Australia's share market is poised to rise slightly from a near eight-year low even as the coronavirus pandemic continues to spread.
The SPI200 futures contract was up 39 points, or 0.87 per cent, at 4522 points at 8am Sydney time on Tuesday, suggesting a bounce at the open.
US markets were lower even after the Federal Reserve's second wave of rescue actions that included bond buying to ensure liquidity.
The Dow Jones Industrial Average tumbled 3.04 per cent to end at 18,591.93 points, while the S&P 500 lost 2.93 per cent. The Nasdaq Composite dropped 0.27 per cent, its overall decline cushioned by a 3.07 per cent rise in Amazon.com.
"More could be done in the US though, with congress again failing to pass a stimulus deal, just as the World Health Organisation warms that the global infection rate is escalating, NAB's morning call note says.
The local bourse has dropped 36.8 per cent in 22 trading sessions since February 20, after closing on Monday at its lowest level since 6 December 2012.
There was a fresh wave of panic buying as some businesses and state and territory borders closed amid stricter measures to control the pandemic.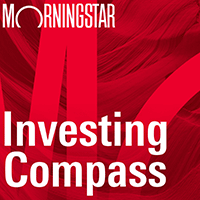 Listen to Morningstar Australia's Investing Compass podcast
Take a deep dive into investing concepts, with practical explanations to help you invest confidently.

The Australian dollar was buying 58.27 US cents at 8am, up 58.01 from at Monday's close.
Asia
China stocks on Monday closed at their lowest in more than a year as worldwide lockdowns and travel curbs to counter the coronavirus pandemic stoked fears of a global recession.
The blue-chip CSI300 index fell 3.4 per cent to 3,530.31, its lowest since 22 February 2019, while the Shanghai Composite Index dropped 3.1 per cent to 2,660.17, the weakest since 11 February 2019.
Around the region, MSCI's Asia ex-Japan stock index dropped 5.2 per cent as restrictions across the world to stem the spread of the virus threatened to overwhelm frantic policy efforts to prevent a slowdown.
Japan's share benchmark Nikkei rebounded strongly on Monday, on optimism the Tokyo Olympics will not be cancelled after the International Olympic Committee (IOC) flagged the possibility of a postponement of the Games for the first time.
The prospect of a postponement rather than cancellation of the Tokyo Games due to start in July helped Japanese shares buck the global trend. Markets in the region plummeted on Monday on recession fears as more countries around the world adopted draconian measures to contain the spreading coronavirus.
Hopes of the Bank of Japan buying ETFs more aggressively and public pension funds rebalancing their stock portfolio following recent sell-offs also lent support to the market.
The Nikkei average gained 2.0 per cent to 16,887.78, off a 3½-year low of 16,378.94 touched last Tuesday.
Europe
European shares fell again on Monday as the continued spread of the coronavirus fed into panic over its economic shock, with a recession in 2020 looking likely.
The benchmark STOXX 600 index ended 4.3 per cent lower, erasing nearly all of its gains over the past two days, indicating that stimulus measures by major banks and governments appeared to be doing little to reassure investors.
Markets had briefly pared losses earlier in the day after the US Federal Reserve underlined aggressive action to offset the economic disruption from the outbreak.
However, they swiftly sank back to session lows as the prospect of recession gave little impetus to buy into equities.
"The lockdown of large parts of Europe over the past two weeks has sharply worsened the economic outlook and a recession now appears inevitable," UBS economists wrote in a note, adding they expect the European economy to shrink by 4.5 per cent this year.
"The economic shock Europe is facing will be very substantial. "Travel and leisure stocks continued to underperform their peers as more countries closed their borders and limited domestic movement.
British theatre operator Cineworld bottomed out the sector as British measures to combat the spread of the virus effectively crippled social life in the country.
Greece joined France and Spain in announcing a nationwide lockdown, while Italy banned even domestic travel as the number of fatalities there topped 6,000.
Industrials .SXNP shed about 6 per cent amid widespread factory shutdowns to curb the spread of the virus. British office space provider IWG shed 17 per cent after it suspended its final dividend.
German shares shrugged off a 750 billion euro stimulus package from Berlin, closing about 2 per cent lower as major car makers face a dual hurdle of production curbs and flatlining demand.
In another sign of growing corporate damage from the outbreak, Airbus fell nearly 14 per cent after saying it was withdrawing its 2020 financial forecast, dropping a proposed 2019 dividend and suspending funding to top up staff pension schemes.
Nestle, the largest stock on the STOXX 600, dropped 6 per cent for the day as its chief executive told employees to prepare for a "coronavirus storm", an internal memo showed.
Oil and gas heavyweights Total and Royal Dutch Shell both rose 6 per cent after suspending their respective share buybacks and outlining cost cuts to cope with lower oil prices.
The two took the oil and gas subindex marginally higher for the day, making it the only gaining European sector.
North America
Wall Street's slide deepened on Monday as an unprecedented moves by the US Federal Reserve to shore up credit across the economy proved insufficient to sooth investors' fears about the swiftly-spreading coronavirus.
After recently cutting interest rates to near zero, the Fed will now lend against student loans and credit card loans, as well as back the purchase of corporate bonds and make direct loans to companies.
With the addition of Maryland, Indiana, Michigan and Massachusetts, 13 out of 50 US states have imposed restrictions on people's movements to curtail the virus, putting the country on a track similar to those of the most devastated European countries, such as Italy and Spain.
The threat posed by those actions foreshadowed a near-halt in economic activity and more pain for US equities, and prompted several analysts to slash their growth forecasts.
"What the Fed did is important because it does help in the credit markets. But it's not enough from an equity market perspective," said Willie Delwiche, investment strategist at Robert W. Baird in Milwaukee. "What we now need is leadership out of congress to pass some sort of stimulus bill, because what the Fed's doing is relieving some problems, but it doesn't do enough to solve to solve what's out there."
Investors had hoped the US Senate would clear a far-reaching coronavirus economic stimulus package over the weekend.
But Democrats and Republicans failed to reach agreement and on Monday the $2 trillion package failed to advance in the Senate as Democrats said it contained too little money for states and hospitals and not enough restrictions on a fund to help big businesses.
Goldman Sachs expects an outright contraction in global real gross domestic product in 2020 on the back of a 24 per cent plunge in US real GDP in the second quarter: 2½ times as large as the previous postwar record.
The S&P 500 has experienced a $9 trillion wipeout to its value since the benchmark index hit a record high last month. A rush for safe-haven assets like government bonds caused US Treasury yields to fall on Monday.
The S&P 500 is down about 34 per cent from its February record high, its lowest level since fears of the coronavirus swept across Wall Street.
The Dow Jones Industrial Average tumbled 3.04 per cent to end at 18,591.93 points, while the S&P 500 lost 2.93 per cent to 2,237.4. The Nasdaq Composite dropped 0.27 per cent to 6,860.67, its overall decline cushioned by a 3.07 per cent rise in Amazon.com.
Volume on US exchanges was 15.7 billion shares, just shy of the 15.8 billion-share average for the full session over the last 20 trading days.
The S&P energy index slumped 6.65 per cent, the most among the 11 major sectors, tracking a plunge in oil prices.
The S&P consumer discretionary index rose 0.35 per cent, the only sector index in positive territory.
Leading the Dow, Boeing surged 11.17 per cent after Goldman Sachs upgraded its rating on the planemaker to "buy."
Apple dropped 2.12 per cent, leaving its stock market value at $982 billion, second on Wall Street only to Microsoft's $1.03 trillion value. Microsoft fell 1 per cent.