News
Global Market Report - 29 March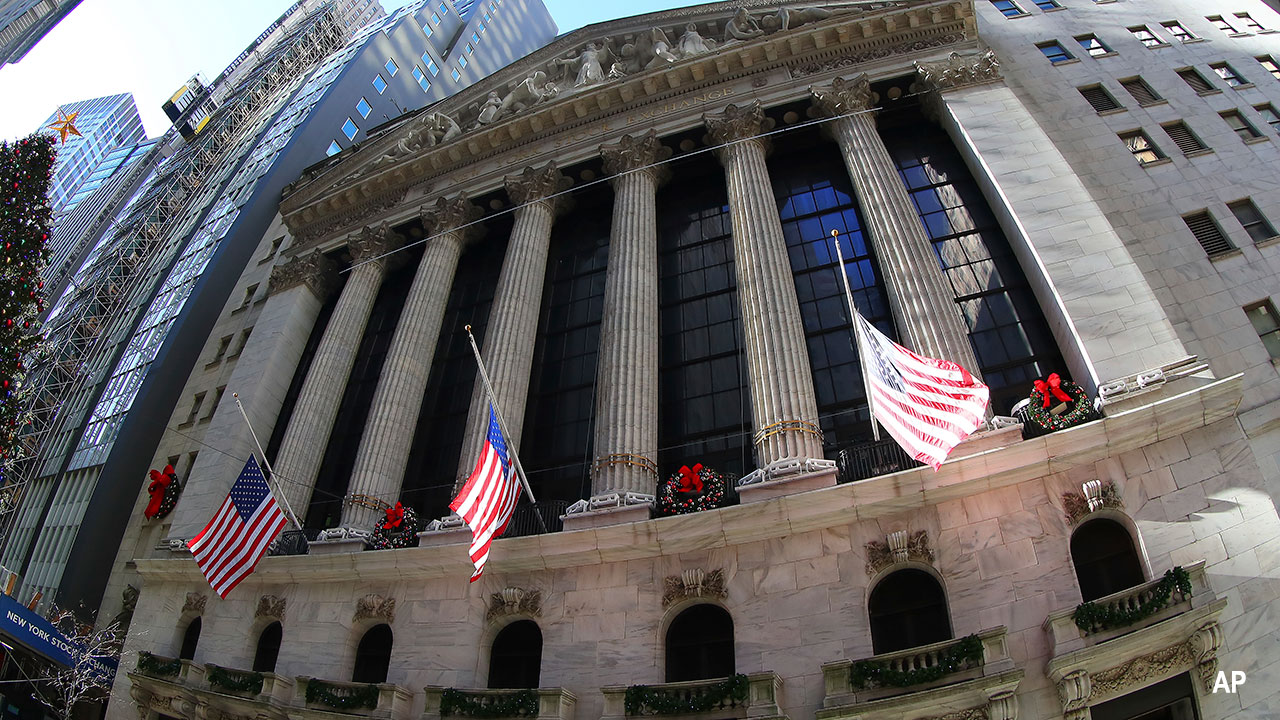 Australia
Australian shares are poised to rise as tech stocks helped Wall Street higher. Oil prices and bond yields retreated.
ASX futures were up 38 points or 0.5% at 7413 as of 8.00am AEST, suggesting a positive start to the day and the possibility of a sixth consecutive gain, the longest such streak since late December.
The S&P 500 added 0.7%, led by consumer discretionary, technology and real-estate stocks. Energy shares led the benchmark's decliners. The tech-focused Nasdaq Composite rose 1.3%, while the Dow Jones Industrial Average added 0.3%. The moves followed last week's rebound, as stocks rose for a second consecutive week.
Benchmark international oil prices dipped sharply overnight as pandemic restrictions in Shanghai triggered fears of demand destruction. Brent Crude lost 9.3% to US$109.40. Concerns over supply disruptions have kept oil prices north of US$100 since Russia's invasion of Ukraine, sparking worries that higher energy prices could add to inflation while curbing growth.
Locally the S&P/ASX 200 edged 0.1% higher on Monday to 7412.4 as shares of large-cap mining companies and banks pushed the benchmark to a fifth consecutive gain. The winning streak matched the ASX 200's best of 2022, previously set through March 3.
Fortescue Metals, Rio Tinto and BHP added between 0.8% and 2.3% amid higher iron ore prices.
Banks Commonwealth, ANZ, NAB, Macquarie and Westpac put on between 0.2% and 1.2% as expectations of interest-rate rises hardened.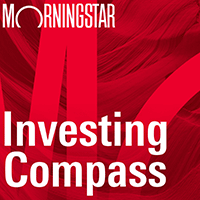 Listen to Morningstar Australia's Investing Compass podcast
Take a deep dive into investing concepts, with practical explanations to help you invest confidently.

Blood-products maker CSL was alone among the nine largest companies by market capitalization to fall, shedding 1.1% and leading the health sector lower.
The Star Entertainment Group Chief Executive Matt Bekier resigned on Monday following issues raised in a review of the company's Sydney casino license.
Australian business conditions and confidence dropped in the first quarter due to disruptions caused by the pandemic, while supply-chain blockages and rising input costs were exacerbated by the war in Ukraine, according to a survey by National Australia Bank.
The tech sector was the biggest loser, dropping 2.7% as Block, WiseTech and Xero gave up between 3.7% and 5.2%.
In commodity markets, iron ore rose 0.1% to US$152.40 per tonne; gold futures slipped 0.8% to $1944.70.
US bond yields eased off record highs on Monday as local government debt continued to decline. The US 10-Year Treasury Note yield eased to 2.46%. The yield on the Australian 10-year bond jumped to 2.90%. Yields rise when prices fall.
The Australian dollar declined from yesterday's 5-month high, buying 74.90 US cents as of 8.00am AEST, down from the previous close of 75.14. The WSJ Dollar Index, which measures the US dollar against 16 other currencies, rallied to 91.84.
Asia
Chinese stocks closed broadly lower, as tensions between China and the US continue to simmer over the Russia-Ukraine war. The Shanghai Composite Index rose 0.1%, the Shenzhen Composite Index lost 0.8% and the ChiNext Price Index fell 1.7%. Airlines led the declines, weighed by news of a lockdown in Shanghai as Covid-19 infections continue to rise in the country. Air China fell 3.2%, China Eastern Airlines lost 3.9% and China Southern Airlines was 0.8% lower. "A worsening Covid-19 situation in China, and wider restrictions, would be a serious headwind for Asian equities as a whole," Oanda says.
Hong Kong's Hang Seng Index closed 1.3% higher, as gains in tech stocks helped offset losses in REITs. Meituan was the best performer, rising 12% after better-than-expected 4Q earnings despite the current wave of Covid-19 infections in China. Other tech stocks were also higher. Alibaba Group climbed 3.4% and AAC Technologies added 4.9%. Among REITs, Link Real Estate Investment Trust fell 0.1% and Wharf Real Estate Investment declined 0.3%. Pandemic-related developments will remain closely watched, after Hong Kong said that it will halve flight suspensions triggered by Covid-19 cases.
Japanese stocks end lower, dragged by weakness in chemical and electronics stocks, as concerns continue about the war in Ukraine and higher costs for raw materials. Nippon Paint Holdings loses 5.7% and Lasertec drops 2.8%. The Nikkei Stock Average falls 0.7%. The 10-year Japanese government bond yield rises 1.5 basis points to 0.250%, its highest level since January 2016. That prompted the Bank of Japan to conduct fixed-rate operations to limit further gains in the yield. Investors remain focused on the war in Ukraine and its implications on global trade.
Europe
European markets mostly rose as investors hoped for progress in Ukraine-Russia talks. The pan-European Stoxx Europe 600 gained 0.1% on Monday.
"European markets are starting the week on a positive note, with indices up on the back of softer commodity prices and confirmed talks between Ukraine and Russia," Oanda analyst Craig Erlam says. "Naturally, further talks between the two countries don't guarantee we'll see any substantial progress. But the fact they're still happening offers hope we're heading in the right direction."
In London, the FTSE 100 closed 0.1% lower despite the optimism over talks between Russia and Ukraine, which drove gains early in the day. Reckitt Benckiser Group PLC was the index's top riser, while Rolls-Royce Holdings PLC led the fallers.
Russia's benchmark MOEX index fell 2.2% Monday in a shortened session as Moscow allowed all Russian shares to trade. Foreigners remain barred from selling shares, helping underpin the benchmark's level.
North America
US stocks closed slightly higher following a choppy session, and bond yields remained near their highest levels in three years, with investors preparing for a campaign of interest-rate increases from the Federal Reserve.
The S&P 500 added 0.7%, led by consumer discretionary, technology and real-estate stocks. Energy shares led the benchmark's decliners. The tech-focused Nasdaq Composite rose 1.3%, while the Dow Jones Industrial Average added 0.3%. The moves followed last week's rebound, as stocks rose for a second consecutive week.
Fed officials have recently signalled openness to the central bank making half-percentage-point interest rate increases if the economic outlook calls for it, rather than the quarter-percentage-point changes that are more customary. This has led economists and investors to re-evaluate how quickly they expect rates to climb.
As an era of easy-money policies comes to an end, markets could be in for a choppy ride, according to Jeff Schwaber, chief executive of Bluerock Capital Markets, "Investors will be put more to a test -- with regard to capital preservation and portfolio positioning -- now than they have been in decades," said Mr. Schwaber.
The yield on the 10-year Treasury note declined to 2.476%, while the 2-year Treasury note climbed to 2.340%. Investors are eyeing the possibility of a so-called yield inversion, where the two-year note yields more than the 10-year, which is historically tracked as a predictor of recession.
Meme stocks rose, with GameStop adding $37.64, or 25%, to $189.59. AMC Entertainment Holdings gained $9.09, or 45%, to $29.33, representing its largest percentage increase since last summer.
Tesla added $81.20, or 8%, to $1,091.84 after the electric car maker said it would request shareholder approval at its annual meeting for an increase in the number of shares of the company to enable a stock split.
In other stock news, Apple gained $0.88, or 0.5%, to close at $175.60. The move marked the stock's 10th consecutive daily gain, its longest winning streak since 2010.
Oil prices fell after Shanghai imposed stringent pandemic restrictions that could weaken energy demand in China. Brent crude futures, the international benchmark, declined $8.17 a barrel, or 6.8%, to $112.48.
Concerns over how Russia's war with Ukraine will disrupt energy production has kept oil prices at about $100 a barrel in recent weeks. Heightened prices also have bolstered concerns that consumers will have less money to spend on nonessential items, weighing on growth.
The S&P 500's energy sector retreated 2.6%. The sector has been the benchmark's best performer this year so far, but analysts caution that a shrinking demand outlook could cool the rally.
"The market, at the moment, is assuming that [higher energy prices] will moderate the pace of growth and central banks will tighten," said Mike Bell, global market strategist at J.P. Morgan Asset Management. The degree to which central banks may increase interest rates is likely to depend on global growth and whether higher prices for energy and oil require lower rates to cushion growth, he added.
Federal-funds futures -- derivatives used by traders to bet on the path of interest rates -- show that investors have ramped up bets on a half-percentage-point rate increase at the Fed's May meeting since last week.
In cryptocurrencies, bitcoin's dollar value added 4% from its 5 pm New York level on Sunday to $47,916.