News
Global Market Report - 31 May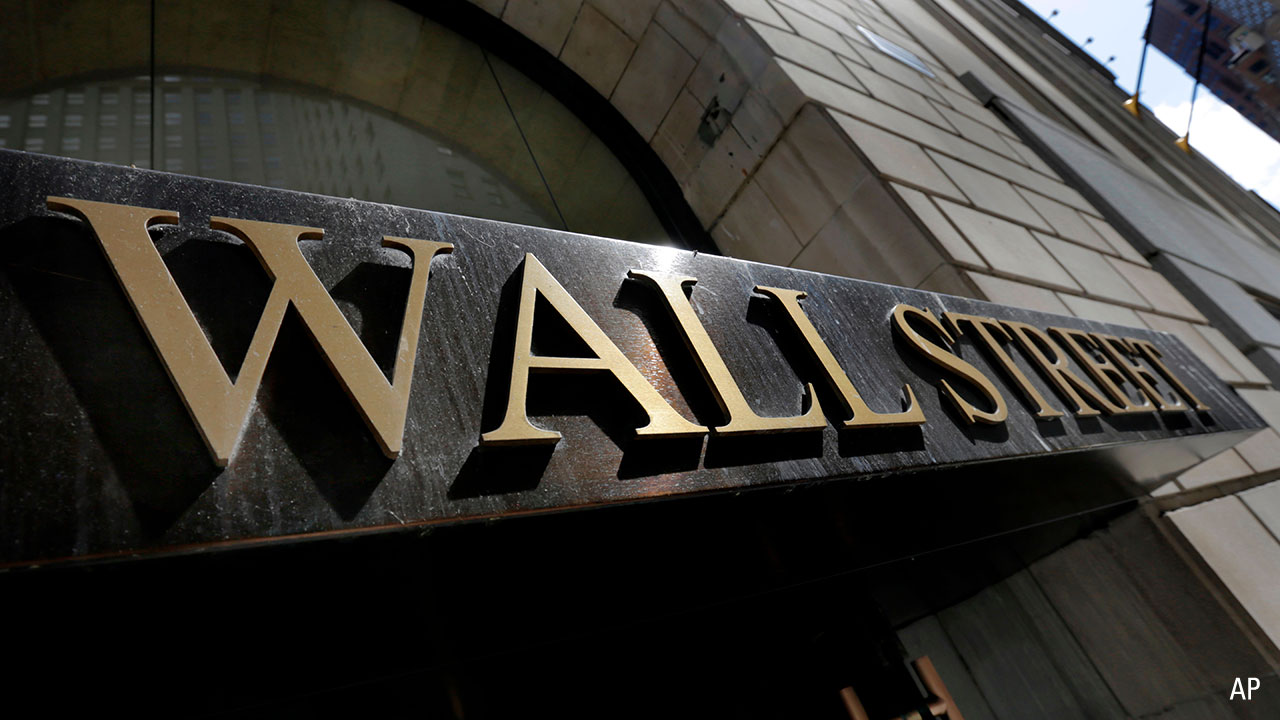 Australia
Aussie shares to start the week higher following last week's gains on Wall Street and in local markets.
The Australian SPI 200 futures contract was up 6 points or 0.08 per cent to $7,181 near 7.10 am Sydney time on Monday, suggesting a positive start to trading.
US stocks climbed Friday as investors brushed off a stronger than expected inflation reading as both the Dow and S&P 500 indexes clinched their first weekly gain in the past three weeks.
The Dow Jones Industrial Average rose 64.81 points, or 0.19 per cent, to 34,529.45, the S&P 500 gained 3.23 points, or 0.08 per cent, at 4,204.11 and the Nasdaq Composite added 12.46 points, or 0.09 per cent, at 13,748.74.
The Australian dollar was buying 77.09 US cents near 7.00 AEST, down from 77.16 at Friday's close.
Locally, Investors are making a mockery of the saying 'sell in May and go away', after the ASX200 notched a record closing high and the All Ordinaries claimed a record high on Friday.
A broad rally of more than one per cent helped the ASX beat both records, which had stood since May 10.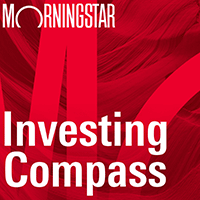 Listen to Morningstar Australia's Investing Compass podcast
Take a deep dive into investing concepts, with practical explanations to help you invest confidently.

The benchmark S&P/ASX200 index closed up by 84.6 points, or 1.19 per cent, to 7179.5 on Friday.
The index came within 11 points of its all-time peak.
The All Ordinaries closed higher by 80 points, or 1.09 per cent, to 7424.
The index set a record intra-day high of 7431.4.
The market is ahead by 2.19 per cent for May with one trading day remaining.
The gain is set to be the second best of the past six months after investors overcame concerns about inflation and rate rises.
Bell Direct market analyst Jessica Amir said the old adage about May did not ring true this time.
"If you sell in May you would be shooting yourself in the foot," she said.
The market dipped mid-month after US Treasury Secretary Janet Yellen suggested rates may need to rise to temper a surging economy.
A spike in US inflation also worried investors.
However many saw opportunity later.
"We've seen investors buy the dip in a big way because inflation concerns have abated," Ms Amir said.
Technology stocks have lost nine per cent this month due to inflation worries.
Ms Amir said they would recover.
She said the technology losses showed it was better to be a long term investor.
Ms Amir said some technology stocks remained cheap.
"There is still a lot of low-hanging fruit in the tech space," she said.
"I'd be buying with a long-term view."
Investors buying on Friday may have been encouraged by US economic data.
Jobless claims fell to a pandemic low and the economy grew at a solid rate of 6.4 per cent during the first quarter.
On the ASX, materials shares were best and rose 1.88 per cent.
Iron ore prices rose overnight and helped the big miners.
BHP gained 2.91 per cent to $48.16, while Rio Tinto rose 2.63 per cent to $123.02.
Fortescue shed earlier gains after revealing the costs had increased for its Iron Bridge magnetite project in Western Australia.
The miner also extended the time to reach full production.
Shares closed lower by 0.67 per cent to $22.12.
Oil prices rose after the positive US data and detail about possible oil supply from Iran.
OANDA analyst Edward Moya said investors learned that if an Iranian nuclear deal is revived, economic sanctions will not be removed immediately.
This would prevent the oil market being flooded with supply.
Santos and Origin gained more than two per cent.
Victoria recorded four local coronavirus infections on the first day of its seven-day lockdown, taking the Melbourne cluster to 30 infections.
Tabcorp revealed a third suitor for its wagering and Sky racing business - BetMakers Technology Group.
BetMakers pitched a $4 million bid including $1 billion cash and $3 billion in new BetMakers shares.
The offer trumps those of UK-based Entain and investment group Apollo Management.
Shares in Tabcorp were higher by 2.17 per cent to $5.17.
Shares in BetMakers were down by 16.25 per cent to $1.34.
The big four banks all gained more than one per cent.
Next week, the Reserve Bank will decide whether to change the record low cash rate of 0.1 per cent.
HSBC Australia chief economist Paul Bloxham expected no change. Inflation is well below target.
On Wednesday, gross domestic product figures for the March quarter are due.
NAB analysts tipped a 0.7 per cent rise, less than the previous two quarters.
Spot Gold was up 0.4 per cent at $US1903.77 an ounce; Brent crude was up 0.2 per cent to $US69.63 a barrel. Iron ore was up at $US190.51..
The yield on the Australian 10-year bond closed up at 1.69 per cent.
Asia
At the close, China's Shanghai Composite index was down 0.22 per cent at 3,600.78.
The Hang Seng index, used to record and monitor daily changes of the largest companies of the Hong Kong stock market, was up 0.04 per cent, to 29,124.41.
Japan's Nikkei 225 Index closed up 2.10 per cent at 29,149.41.
Europe
The pan-European STOXX 600 index, which tracks the return of the largest listed companies across 17 European countries, was up 0.57 per cent at 448.98.
The German DAX rose 0.74 per cent to 15,519.98.
North America
US stocks have climbed as investors brushed off a stronger than expected inflation reading as both the Dow and S&P 500 indexes clinched their first weekly gain in the past three weeks.
The Dow Jones Industrial Average rose 64.81 points, or 0.19 per cent, to 34,529.45, the S&P 500 gained 3.23 points, or 0.08 per cent, at 4,204.11 and the Nasdaq Composite added 12.46 points, or 0.09 per cent, at 13,748.74.
Consumer prices, as measured by the personal consumption expenditures (PCE) price index excluding the volatile food and energy components, rose 0.7 per cent in April, topping analysts' 0.6 per cent estimate and after a 0.4 per cent increase in March.
PCE is the Federal Reserve's preferred measure of inflation.
In the 12 months through April, the core PCE price index surged 3.1 per cent, smashing through the Fed's 2 per cent target as the reopening economy unleashed pent-up demand.
Investors have been closely watching economic data and comments from Fed officials for signs of runaway inflation and the possibility the central bank may begin to pull back on its massive stimulus measures.
"The data is going to remain volatile as well, the inflation data that we saw this morning with core PCE was a high print, but really not that far ahead of consensus," said Keith Buchanan, senior portfolio manager at Globalt in Atlanta.
"Base effects definitely play a role, distorting the takeaways from some very large year-over-year type of numbers," he added.
For the week, the S&P rose 1.17 per cent, the Dow gained 0.94 per cent and the Nasdaq advanced 2.06 per cent.
For the month, the S&P climbed 0.55 per cent, the Dow added 1.94 per cent and the Nasdaq lost 1.53 per cent.
Fed officials have repeatedly maintained in recent days that the central bank is not ready to adjust its monetary support although some have suggested they are open to begin discussing scaling back its bond-buying plan.
On Thursday, Federal Reserve Bank of Dallas President Robert Kaplan said the labour market was tighter than many realise.
Despite the data showing a rise in inflation, US Treasury yields fell and helped lift high-growth technology stocks.
Salesforce.com Inc climbed 5.43 per cent after raising its full-year revenue and profit forecasts, helped by increased demand for its cloud-based software during the pandemic.
Inflation concerns have persisted for several weeks and weighed on growth names, many of which reside in the tech-heavy Nasdaq, and the index posted its first monthly decline since October.
Volatility has risen even as the S&P 500 has rebounded to less than 1.0 per cent below its May 7 record high, and the index had its smallest monthly gain in the past four in May.
The US stock market will be closed on Monday for the Memorial Day holiday.
Analysts cautioned against drawing strong conclusions from Friday's lightly traded market.
Boeing Co fell 1.47 per cent after the Federal Aviation Administration confirmed the plane maker halted deliveries of its 787 Dreamliners, adding fresh delays for customers following a recent five-month delivery suspension due to production problems.