News
Goldman Sachs' newest member, RBA gets a health check and Woodside shares dip: What we learned this week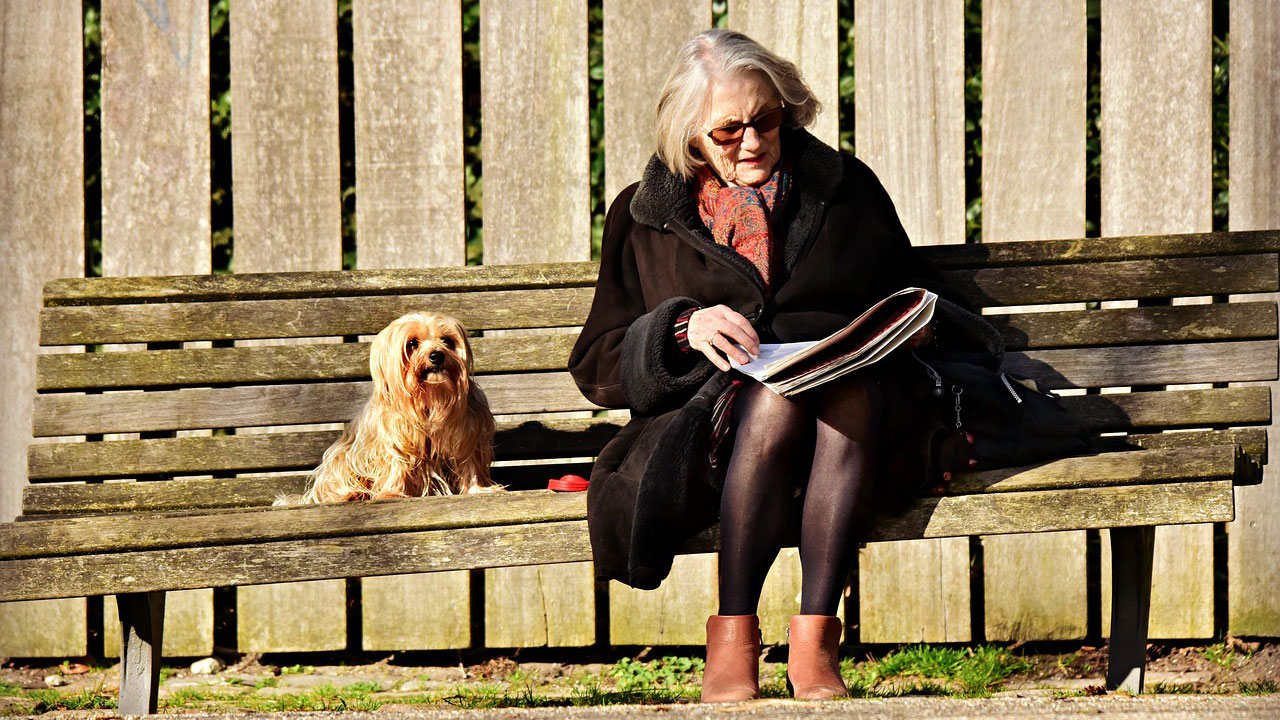 Technology sector doubles down on hiring halt
US tech giants announced this week they will be pumping the breaks on recruiting. On Tuesday, Apple announced it would scale back hiring and spending, adding fuel to the recession fear fire. They were not alone. Microsoft and Google followed on Thursday with plans to rethink staffing spend. Microsoft will close applications for open roles, while Google decided to freeze hiring for the next two weeks. With US inflation hitting a 41 year high of 9.1%, no end in sight for the war in Ukraine and the possibility of a 1% hike in the next Federal Open Market Committee (FOMC) meeting, the recession fears pot has gone from simmering to boiling.
Goldman Sachs feat. Australian Liberal Party
In the crossover of the year, investment bank Goldman Sachs has hired former Australian Treasurer, Josh Frydenberg. The bank confirmed on Thursday morning that Frydenberg would be joining as Senior Regional Adviser for Asia-Pacific. The bank also announced this week it would slow hiring and cut underperforming staff after reporting a 47% drop in earnings over last quarter. Frydenberg's move follows in the footsteps of other Australian politicians like Paul Keating and Warwick Smith who made the jump to private firms after wrapping up their political career. For those worried about a conflict of interest, Goldman Sachs Australia CEO Simon Rothery said Frydenberg's employment contract contains exclusionary clauses around government, regulators and institutions regulated by them.
Investors punish Woodside despite bumper profits
Shares at Woodside Petroleum (ASX: WDS) tumbled at the end of this week after quarterly results on Thursday revealed the company had trimmed its 2022 production outlook. The share price fell 2.2% during trading on Thursday. The dip in share price came despite Woodside delivering a 44% increase in revenue for the three months to the end of June. The lift in revenue to $3.4 billion can be attributed to high energy prices and the company's merger with BHP's oil and gas business. However, in an announcement on Friday, the oil company clarified the confusion around the production outlook by confirming "…there is no change to the physical product volumes underpinning the full-year 2022 production guidance issued by Woodside in January 2022." Rather, the change to the production outlook is a definitional change.
New TV anyone? Maybe a new PlayStation? Or a fridge?
On Tuesday, JB HI-FI (ASX: JBH) announced that Australian sales lifted 10.9% over the quarter and 3.4% over the fiscal year in a pre-released earnings report. Morningstar equity analyst Johannes Faul believes the figures show Australians still want ultrawide monitors. "[The] earnings figures suggest Australian consumers' appetite for TV sets and refrigerators was much more robust in the June quarter of 2022 than we had expected," he says. This comes as the Reserve Bank continues to hike rates in an effort to control soaring inflation and slow consumer spending after maintaining record low rates to stimulate growth during the pandemic. The electronics and white good retailer's shares jumped 4% on Wednesday's open after the strong sales growth figures. By Friday close, shares were swapping hands at $44.46, an 10.1% increase from the beginning of the week.
ANZ all in on 3% cash rate by December
Economists at ANZ have revised their cash rate forecast on Wednesday and believe the RBA will maintain a rate of 3.35% throughout 2023 and 2024. This comes as labour market data from June was stronger than expected. The head of Australian Economics at ANZ, David Plank, described last month's employment growth as 'spectacular', and sees wage growth accelerating over the rest of this year and into 2023. The bank also believes that a 50-basis point rate hike by the RBA in the August and September are a very real possibility but is not the central case. Relative to bond traders, ANZ's forecast are still conservative. The ASX cash rate futures curve currently implies a cash rate of approximately 3.7% from February to October next year.
Chinese homeowners refuse to pay for non-existent homes
The Chinese property sector is back in the spotlight this week as outraged homeowners boycott mortgage payments for their unfinished homes. The homeless homeowners are refusing to pay another cent, accusing developers of failing to deliver already-paid-for homes. The boycotts have spread to 301 housing projects in 91 Chinese cities. With 70% of household wealth invested in China's property market, China's Banking and Insurance Regulatory Commission urged local banks to increase lending for the cash-strapped developers to help them finish current projects. On Wednesday, government backed property developer Zhengzhou Real Estate Group and privately owned Henan Asset Management Co announced they will be establishing a fund for the real estate sector to provide struggling developers the cash required to complete unfinished projects.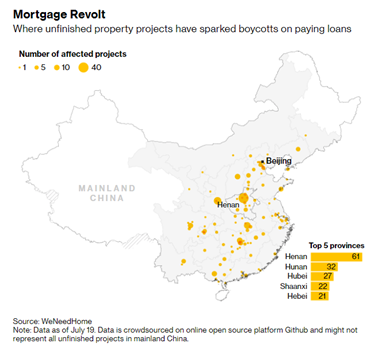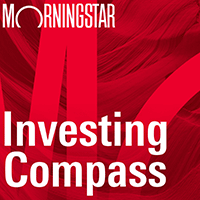 Listen to Morningstar Australia's Investing Compass podcast
Take a deep dive into investing concepts, with practical explanations to help you invest confidently.

Source: Bloomberg
RBA Audit
This week the Treasurer, Jim Chalmers, announced that the Reserve Bank of Australia will face an independent review where the country's long-standing inflation target, and monetary policy will be examined under a microscope. This comes as criticism regarding the board and policy decisions continue to grow. The RBA has faced scrutiny for leaving the cash rate at record low levels for too long, with many calling the rate hikes belated. On Wednesday, Governor Philip Lowe backed his 'strong insurance mindset' as he explained the Reserve Bank was determined to shield the Australian economy from the negative economic impacts of the pandemic. He admitted the Board may have taken out 'too much insurance' but explained, 'that is the nature of insurance'.
Market Recap
The local share market has rebounded from its morning losses, as gains by the tech and banking sectors outweighed losses by the major mining and energy companies.
After being down by 0.2% before lunchtime, the benchmark S&P/ASX200 index finished Thursday up 35.1 points, or 0.52%, to a six-week high of 6,794.3.
The All Ordinaries rose 43.2 points, or 0.62%, to 7,018.4.
"There's a lot going on, that's for sure, and for the most part the market is absorbing the good with the bad," Saxo Capital Markets Australian market analyst Jessica Amir said.
"Broad sentiment is improving, and the commodities sector has a lot of headwinds", despite its losses on Thursday, Ms Amir said.
The tech sector was the biggest gainer, building on Wednesday's 3.8% rise - its best single-day performance this month - with a 3.2% gain.
Afterpay owner Block added 6.7%, Whispir gained 9.1% and Link Administration Holdings climbed 12.6% as the superannuation services company came to terms with Dye & Durham on a revised takeover offer.
In the financial sector, ANZ finished up 2.2% to $21.93 after coming out of a trading halt for a capital raising to help fund its $4.9 billion acquisition of Suncorp's banking arm.
All the other big banks were gainers as well, with CBA adding 1.7% to $97.62, Westpac advancing $1.5% to $20.84 and NAB edging 0.03% higher to $29.66.
In the heavyweight mining space, the iron ore giants had a down day, with BHP falling 0.9% to $36.79 and Rio Tinto dipping 2.0% to $95.83.
But lithium producers gained after Tesla Motors announced in a second-quarter update that it plans to achieve 50% annual growth in vehicle deliveries.
"It's been a good day for the lithium sector, because you've got all these EV (electric vehicle) companies that still want to hit their targets for the year," Ms Amir said.
Allkem added 2.2%, Pilbara advanced 3.2% and Liontown Resources climbed 11.2% as it awarded a $35 million construction project to Lycopodium Resources for its Kathleen Valley lithium project in WA.
Goldminer Newcrest gained 1.6% to $19.35 after announcing fourth-quarter production results five% above consensus estimates.
In the energy sector, Woodside dropped 4.4% to $31.14 after releasing its first quarterly results following its merger with BHP's petroleum business.
"All key metrics were higher," Ms Amir said. "They're still one of this year's best performers, they're still up about 40%."
Santos was also down, 1.9% to $7.25, despite the oil company reporting first-half sales revenue of $US3.8 billion, up 85%.
In health care, Telix Pharmaceuticals soared 20.7% to a six-month high of $6.72 after the company reported it had made $19.3 million in 10 weeks of US sales of its newly launched prostate cancer diagnostic imaging product, Illuccix.
Former message board favourite Zip Co gained 16.5% to 77.5 cents as the buy now, pay later company reported fourth-quarter revenue of $155.4 million, up 27% from a year ago.
Zip said it had $278 million in cash and reserves, which it said was enough to fund it through cash profitability, although analysts noted its 40 basis point rise in Australian bad debts, to 3.8%.
Blue chip movers
Magellan Financial Group ↑ 22.3%.
Telstra ↑ 0.5%.
AGL ↑ 4.2%.
Supermarkets: Woolworths ↓ 0.7% / Coles ↓ 0.5%.
Resources: Rio Tinto ↑ 3.2% / BHP ↑ 1.8% / Fortescue metals ↑ 9.2%.
Big banks: NAB ↑ 5% / Westpac ↑ 5.9% / CBA ↑ 4.9% / ANZ ↑ 5.2 %.
What we're watching next week
Wednesday: Meta earnings, Australian CPI data, Federal Open Market Committee meeting (Thursday AEST)
Thursday: Apple earnings, Vale earnings, US GDP quarterly data
One good read
The investment drought of the past two decades is catching up with us.