News
Iron ore dips; Happy days at Magellan; Crypto bloodbath: What we learned this week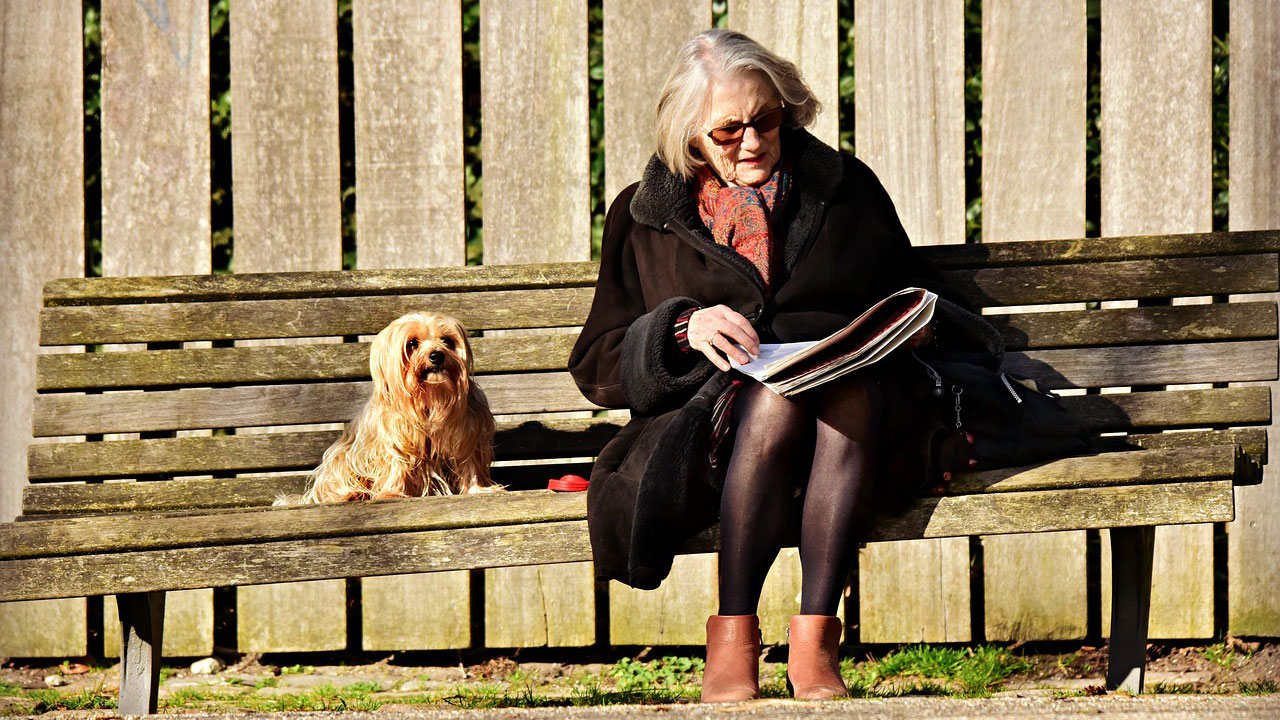 Uber investors request a profit
For years Wall Street has been eager to fund loss making companies chasing growth. That may be changing. In a letter to staff on Monday, Uber chief executive Dara Khosrowshahi declared there had been a shift in investor sentiment and "market size is irrelevant if it doesn't translate into profit." Perennial cash burner Uber needs "to show them the money" because "now it's about free cash flow." The email detailed how the company will "treat hiring as a privilege and be deliberate about when and where we add headcount," in an effort to cut costs. The conversion to GAAP accounting standards comes as US tech stock extend their rout in the face of higher rates. Uber is down 47% this year.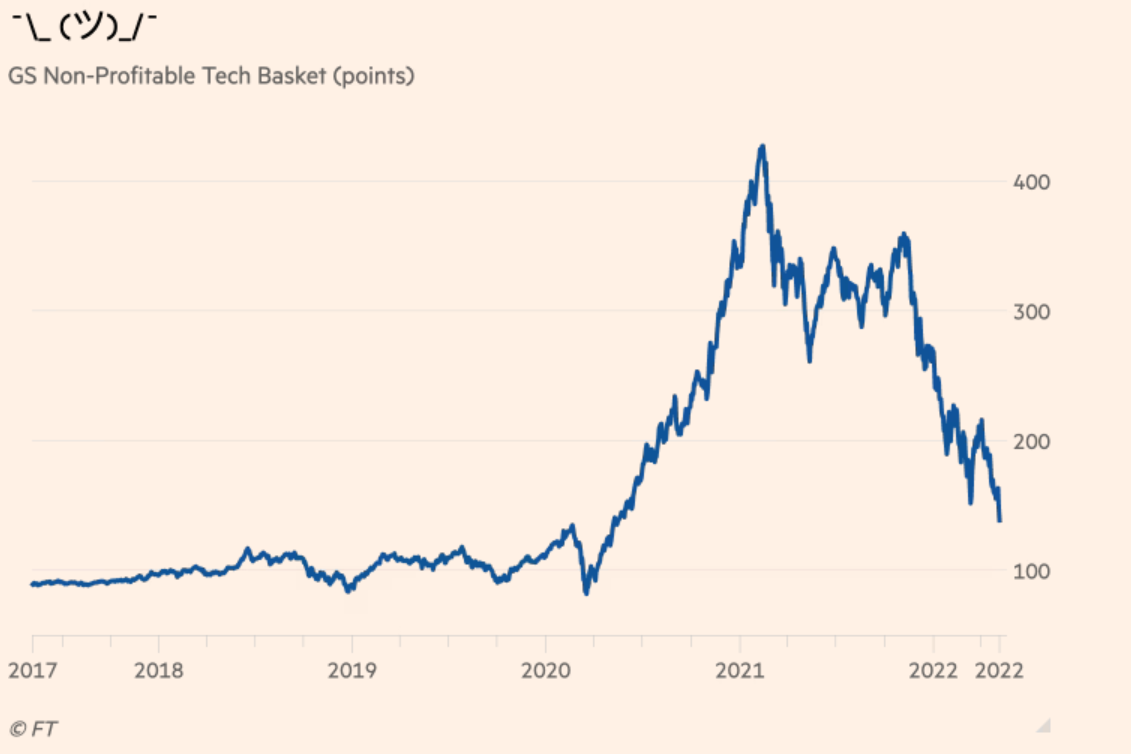 (Click to enlarge) Source: Financial Times
It's alive! US inflation mutates
After months of physical goods driving inflation, economists are now worried higher prices are spreading to services. US consumer prices rose 0.3% in April, compared to a month earlier, according to data released on Wednesday. Meanwhile, services excluding energy jumped 0.7%, the highest since 1990. Matthew Klein, formerly of Barrons and the Financial Times, highlights that inflation at sit-down restaurants is running almost 10 standard deviations faster than the pre-pandemic. Throughout the pandemic, demand for goods drove inflation due to supply chain issues.
Stablecoins are oases of calm in the volatile world of cryptocurrency. Holders can redeem coins such as Tether and TerraUSD at a fixed value of US$1. Not anymore. TerraUSD, the world's third largest stablecoin, crashed out of its USD peg on Tuesday, trading as low as 30 US cents by Wednesday. Tether followed a day later, dipping to around 95 US cents before rebounding. Panic spread through crypto markets. Bitcoin and Ethereum have dropped 13% and 20% this week, respectively. Amid the chaos, ETF Securities and Cosmos Asset Management launched ASX-traded Bitcoin and Ethereum ETFs on Wednesday. They reported "relatively muted" trading volumes.
Xero rallies after reporting Xero net profits
The accounting software company's stock price took a battering this week, as technology investors turn their attention to free cash flow instead of focusing on revenue growth. Xero crashed 11% on Thursday after reporting a net loss of $9.1 million, down from last year's full year profit of $19.8 million. Chief executive Steve Vamos blamed the result on one-off losses, saying, "our strong revenue and subscriber growth gives us confidence to continue to invest for growth consistent with our long-term strategy." Investors responded positively and shares rallied on Friday to end the week down 2.8%.
Australia's market MVP iron ore takes a hit
Iron ore prices have been steadily rising this year, up 25% between 31 December and 30 April. Buoyant commodity prices helped Australia outperform the global market. However, times they are a-changin'. Iron ore prices are down 14% this month, weighing on blue-chip miners BHP, Rio Tinto and Fortescue Metals. The ASX resource index fell 3.9% this week. Sentiment is souring as Chinese President Xi Jinping reconfirmed last week what resource investors fear most, the government is extending its controversial zero-covid policy, threatening growth in Australia's biggest iron ore customer.
Are things finally looking up for Magellan?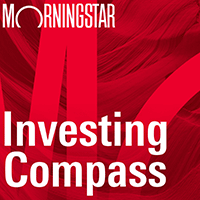 Listen to Morningstar Australia's Investing Compass podcast
Take a deep dive into investing concepts, with practical explanations to help you invest confidently.

It's been a big week for Magellan. The trouble fund manager sold its stake in Mexican fast food chain on Monday and followed the next day by appointing a new chief executive. Then there's the good news. On Tuesday, the fund manager reported that its flagship Magellan Global Open Class outperformed the benchmark in April for the second time in a year. Data released last Thursday revealed funds under management (FUM) declined at a slower pace than in January and February this year, when investors pulled more than ten billion from the manager. April FUM fell to $68.6 billion from $70 billion in March.
ASX falls for forth week straight: Market recap with AAP
Australian shares have clawed back Thursday's losses with across the board gains, closing out a volatile week with the local bourse's best single-day performance in 15 weeks.
The benchmark S&P/ASX200 index finished Friday up 134.1 points, or 1.9% , to 7,075.1. The broader All Ordinaries gained 141.1 points, or 1.97%, to 7,307.7.
"It's looking much better today," said CommSec market analyst Steven Daghlian.
"Over the course of the day, the market started off quite slowly, and has steadily been improving from those levels."
Sentiment may have been improved by Shanghai declaring that its COVID lockdowns would end May 20, the first time it has provided a clear timeline for opening up the city, Dahglian said.
But the gains really only reversed Thursday's losses, he noted.
"So it's not like we've found a new sense of optimism or anything," he said.
The ASX200 still finished the week down 1.8%, in its fourth straight of declines, and hit a three-month low on Thursday.
"That downtrend that started in the middle of April, still seems intact for the time being, so I think the markets will be watching for a more significant catalyst," Daghlian said.
"It could have something to do with the COVID situation in China, or maybe good news out of Ukraine, but I think the main thing is going to be seeing inflation drop back from the multi-year highs we've seen in recent times."
All 11 of the ASX's official sectors gained ground on Friday, with tech rising by 7.0% after Thursday's 8.7% selloff -- the sector's worst day since March 2020.
Square - the worst performer on Thursday - was the best performer on Friday, rising, up 15% to $114.88. Jack Dorsey's company is still down 19.6 % on the week, however.
Xero rose 9.4%, Wisetech Global gained 7.3 % and Altium rose 7.1%.
Health care gained 3.0% as blood products giant CSL climbed 3.3% to a three-month high of $280.20.
The heavyweight mining sector was up 1.6%, not quite recovering from Thursday's losses.
The big four banks lagged the rest of the financial sector, which was up 1.4% as Macquarie climbed 4.5%.
Blue chip movers
Magellan Financial Group ↓ 8.5%
Telstra ↓ 1%.
AGL ↑ 0.6%.
Supermarkets: Woolworths ↓ 1.3% / Coles ↓ 1.7%.
Resources: Rio Tinto ↓ 3.4% / BHP ↓ 2.1% / Fortescue metals ↓ 6.9%.
Big Banks: NAB ↓ 1.5% / Westpac ↓ 0.7% / CBA ↓ 0.1% / ANZ ↓ 5.1%.
What we're watching next week
Tuesday: Minutes from the Reserve Bank's May meeting
Wednesday: Quarterly wage data
Thursday: Unemployment monthly data
One good read