News
Jump on bandwagons and its easy to fall off - Firstlinks newsletter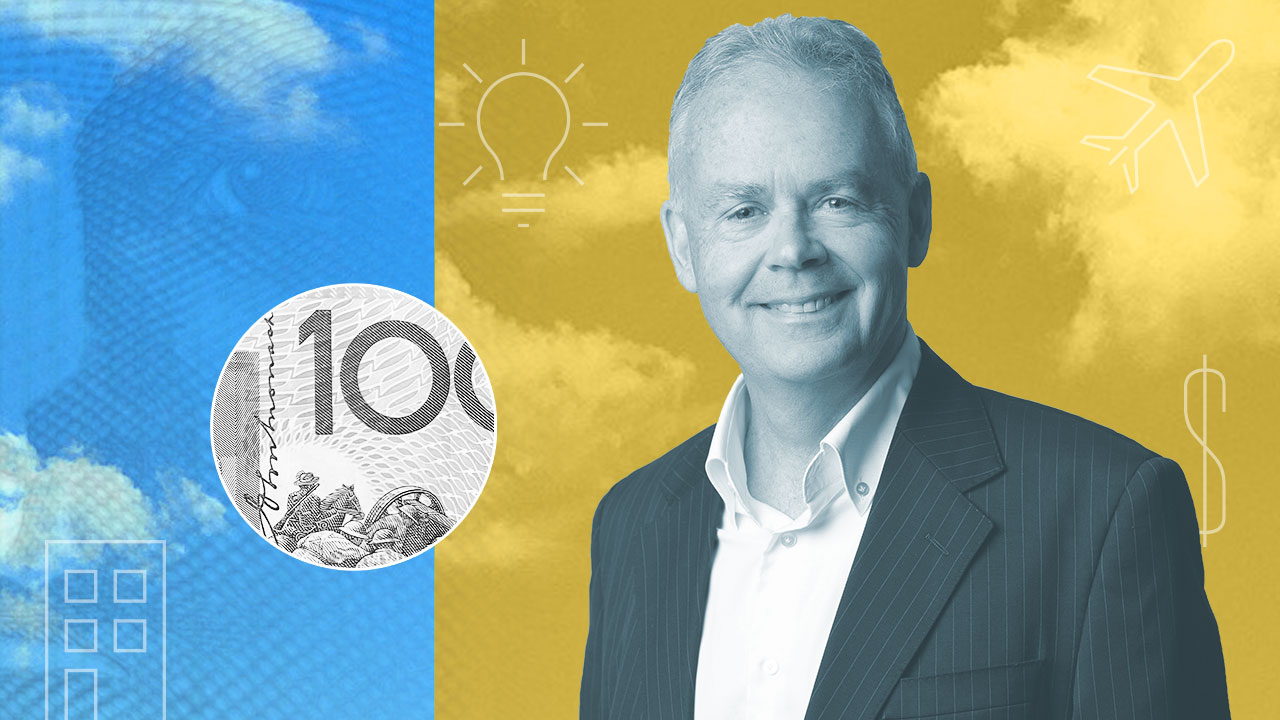 The German word 'schadenfreude' means the pleasure derived from another person's misfortune. The English language has appropriated the word, in the same way it nicked kindergarten, pretzel and doppelganger, although some claim the English 'epicaricacy' has a similar meaning. It's my guess that many people feel a level of satisfaction at the angst (another German word) now experienced by buyers of hot tech stocks, overhyped IPOs, Bitcoin, stonks and memes that thrived in 2020 and 2021 but are struggling in 2022.
Many US tech stocks that are supposed to be the next big things challenging the FANGs have given back much of their gains. Twitter is down 50% from 12-month highs, Paypal has lost 40% and each of eBay, Nvidia, Salesforce and Adobe have shed over 20%. Even with a recent bounce back, Tesla is down 22% in three months (source: Morningstar).

In Australia, investors could not get enough of stocks that were supposed to benefit permanently from the pandemic and investors pushed them to all-time highs. Many have since fallen out of fashion and are well off their 12-month highs, such as Kogan ($18.01, now $$6.38), Accent Group ($3.08, now $2.03), Airtasker ($1.97, now $0.84), Appen ($25.46, now $10.38), BlueBet ($3.03, now $0.95), IOUPay ($0.85, now $0.20), Marley Spoon ($3.22, now $0.72), Nearmap ($2.79, now $1.35), Nuix ($10.35, now $1.51) ... on it goes. Jump on bandwagons and it's easy to fall off.
If you missed out on the IPO of some of these companies because you did not know anyone on the inside, enjoy your schadenfreude.
Investors often buy the good side of the story and then face a reality check. Kogan boasted a 90% growth in sales, but the market learned about narrower margins, supply constraints, high inventories and rising marketing costs. Here's Kogan for the last three years, showing how critical the entry price was. The three-year return is a healthy 51% but what a ride!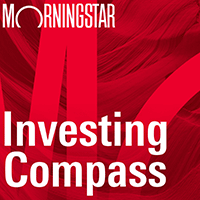 Listen to Morningstar Australia's Investing Compass podcast
Take a deep dive into investing concepts, with practical explanations to help you invest confidently.

It is estimated that a million Australians have started investing or trading in the stockmarket since the start of COVID, encouraged by lockdowns, social media ramping and plenty of cash in the bank. For a long time, the profits were easy, and some even quit their jobs. The market has delivered a reality check, although overall, the 'correction' to date has been modest.
This week's focus is on risk tolerance and loss aversion. Everyone knows the cost of participation in the long-term gains from equities comes with the risk of greater price volatility in the short term, and only you know if you have the temperament to stick it out when the market sells off.
The Australian market recently fell by 10%, although it has recovered 4% at time of writing. The most common advice is to look past the noise, but Christine Benz describes four circumstances where it might be appropriate to sell. It depends on where an investor sits in a long-term investing journey.
John Leske spent 20 years as a financial adviser and developed five checks on the personal financial health of his clients. He describes his framework which is a good guide for anyone wanting to measure their financial health.
During the GFC, bank hybrids fell heavily in price as bank share prices tanked, although not by as much. Norman Derham runs the numbers on recent bank and bank hybrid prices to see if changes to hybrid structures seem to have made them more resilient.
As investors look for alternatives to term deposits and low-yield bonds, they must decide how far up the risk curve they are willing to go in the search for yield. Andrew Lockhart explains why corporate debt carries acceptable risks for the rewards.
The Reserve Bank continues to show little sympathy for investors living on cash and deposit income, as it signals a resolve to hold cash rates down even in the face of rising inflation. Lowe by name and low by nature. We report on Governor Philip Lowe's statements and speeches this week where he stands firm waiting for inflation and wages numbers to confirm a longer-term trend. In fact, he sees 2022 as an historic moment to push unemployment to 50-year lows while managing inflation. However, the market disagrees, pricing in a continuous series of rate increases starting with four this year.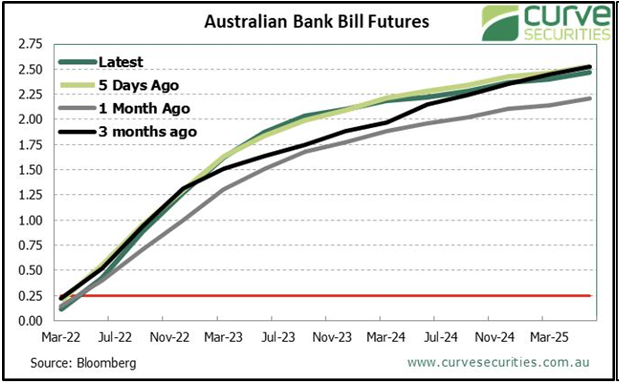 Nothing divides opinions, and perhaps generations, as much as Bitcoin. Cryptos are either the next tulip bubble or the currencies of the future, and everything in between. The doubters say anything with a 12-month range of $A38,000 to $A93,000 cannot be a means of exchange. Dan Annan is firmly in the other camp, and he explains how cryptocurrencies work and the activities of 'miners'.
Firstlinks has been criticised for not understanding the potential of cryptocurrencies, which is fair enough, but it is too volatile and unpredictable for a major role in retirement investment (although SMSFs held $228 million in cryptocurrencies at September 2021, according to the ATO). Many traders and speculators and true believers have done well, but one thing is for sure. Famous actors and footballers are unlikely to be the best place to go for guidance on investing. Somehow, I doubt Matt Damon or Neymar know much about crypto, although this is a great marketing video.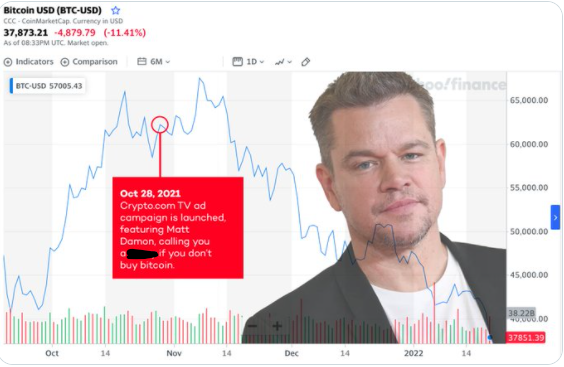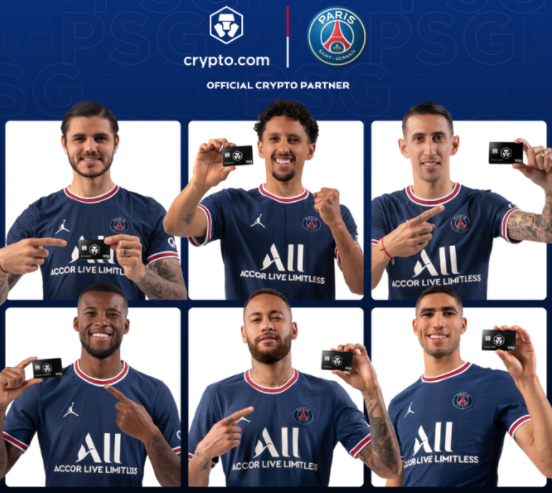 This week's White Paper from Epoch Investment Partners examines China's 'common prosperity' and its impact on large tech companies. With the US looking to delist some Chinese companies by 2024, equity market decoupling is destined to accelerate.
The Comment of the Week among many differences of opinion comes from Pippa on Ashley Owen's article on wealth inequality.
"Very interesting visuals and although Australia does relatively well on the inequality scale, look at the widening gap in income trend since the 1980s. So much for the promises of trickle down economics and globalisation. Goes a long way to explaining the rise of populism as the masses wake up to the fact they've been hoodwinked."