News
Key economic dates of 2019
Several key domestic events will occur in 2019, including the handing down of the banking royal commission's final report, and elections of both federal and state NSW governments.
The following list outlines some of the key dates to keep an eye on this year – particularly the Federal Budget and the Federal Election that should follow in May; Reserve Bank of Australia decisions; consumer and business sentiment metrics; house price data and GDP figures.
On the global front, the potential resumption of trade tensions between US and China; the Brexit deadline; and parliamentary elections in Italy and elsewhere in the European Union also loom large.
Interest rate policies, both domestically and in the US, will continue to dominate finance news headlines in 2019 – given their impact on local housing, consumption and global trade.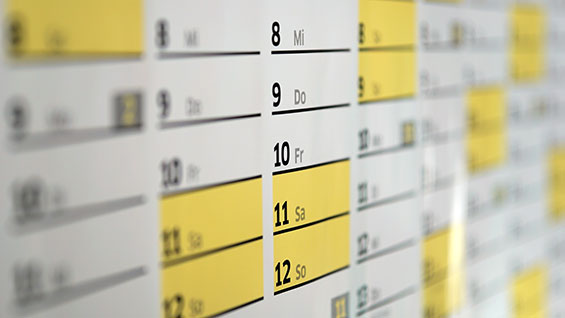 2019 will see some seismic shifts, both globally and locally
February
01/02: Final Royal Commission report submission
08/02: RBA statement on monetary policy
13/02: NAB Business Confidence
14/02: Westpac consumer confidence
19/02: RBA minutes
March
21/03: ABS employment figures
29/03: EU ratification of Brexit withdrawal treaty / Brexit day
30/03: 90-day trade war truce between US and China set to expire
April
02/04: Federal Budget
02/04: RBA interest rate decision
10/04: NAB Business Confidence
12/04: RBA Financial Stability Review
16/04: RBA Meeting Minutes
18/04: ABS Employment Figures
26/04: Export / Import Prices – Quarter-on-Quarter – Jan-March Quarter 2019
30/04: Health insurance premiums rise
May
10/05: RBA Statement on Monetary Policy
11/05: Federal Election (to be confirmed)
21/05: RBA Meeting Minutes
29/05: Housing Industry Australia – New Home Sales month-on-month
June
04/06: RBA Interest Rate Decision
12/06: NAB Business Confidence
13/06: Westpac Consumer Confidence
18/06: RBA Meeting Minutes
19/06: House Price Index Year-on-Year
20/06: RBA Bulletin
July
16/07: RBA Meeting Minutes
August
09/08: RBA Statement on Monetary Policy
14/08: NAB Business Confidence
15/08: Westpac Consumer Confidence
16/08: ABS Employment Figures
September
03/09: RBA Interest Rate Decision
05/09: GDP Final Consumption – Q2
17/09: RBA Meeting Minutes
October
15/10: RBA Meeting Minutes
18/10: ABS Employment Figures
November
05/11: RBA Interest Rate Decision
13/11: NAB Business Confidence
14/11: Westpac Consumer Confidence
December
03/12: RBA Interest Rate Decision