News
Mixed conditions across Aussie equities, credit and property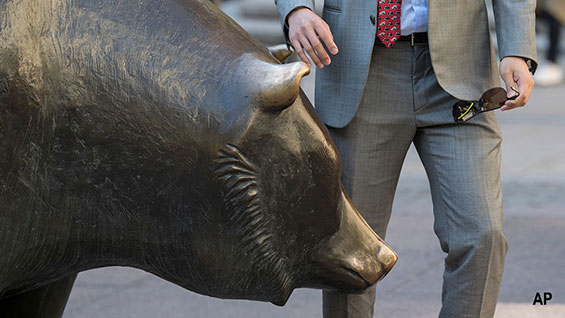 A fierce downturn or 'grizzly bear' market is unlikely, says AMP's Shane Oliver
Australian companies remain over-exposed to global macro-economic threats, including US market movements and political uncertainty around US-China trade tariffs, according to the November 2018 Australian economic update from Morningstar.
Even as the global economy should continue extended period of post-GFC expansion into 2019, "there are risks, notably around trade wars and potential mistakes from accidentally overtightening monetary policy, which could derail the outlook," says manager research analyst and report author, Peter Gee.
He notes that even in the context of an "upbeat take" from the Reserve Bank of Australia in its latest business activity forecast for 2019, this may not translate into strong corporate outcomes.
Gummy and grizzly bears
AMP chief economist Shane Oliver has also assessed the case both for and against a "double bottom" low in the local share market, or for their potential to climb again in the shorter term.
"The bottom line is that, I don't know whether it will remain just a correction, or maybe slide deeper into what I like to call a 'gummy bear' market – where markets have a 20 per dent top-to-bottom fall, but are up a year after the initial 20 per cent decline.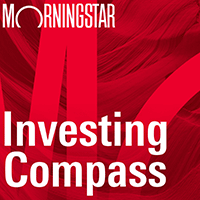 Listen to Morningstar Australia's Investing Compass podcast
Take a deep dive into investing concepts, with practical explanations to help you invest confidently.

"But I remain of the view it's unlikely we are sliding into a deep or 'grizzly bear' market, as the conditions are not in place for recession in the US, globally or Australia," he writes in a recent market update.
Lower returns ahead from fixed income
Within the domestic credit market, the RBA's 9 November monetary policy statement pointed to continued improvement in unemployment, which if it continues, could lead to higher interest rates, "though not in the near term".
Gee suggests this might mean a 25 basis point increase in either late 2019 or or early 2020 - meaning weaker returns from short-term fixed income investments until then.
Higher inflation will also likely increase bond yields, which is also supported by the likely rise in US bond yields.
"Rising yields and the associated capital losses are likely to make for low overall returns from fixed interest over the coming year," Gee says.
The Amazon effect
"Conditions are mixed across the subsectors of the A-REIT universe. Industrial remains in the strongest position, with e-commerce being an important driver," says Gee.
The entrance of Amazon to the market, in particular, is a considerable fillip for the sector, along with other e-commerce retailers, which are singled out as some of the "largest takers of industrial space over the last few years," he says, citing a report from Colliers.
"Overall, the mixed conditions suggest the A-REITs do not currently stand out from the overall equity market.
"The sector may get some support as a defensive option if there is further significant volatility, but otherwise performance much in line with the wider market looks a plausible prospect," Gee says.
'Middle of the pack' performance
Within Australian equities specifically, Morningstar concurs with the view held by many commentators: that corporations will continue to deliver "middle of the pack" performance.
"The labour market remains healthy, growth is solid, but that wage and price pressure remains subdued in the economy more broadly. But there are also more downbeat perspectives," he says.
A Commonwealth Bank monthly survey of manufacturing and service economy businesses tends toward the weak side, he says, indicating "the joint weakest rate of private sector output in the two-and-a-half-year survey history".
S&P/ASX 200 companies in were only 5 per cent in the first half of fiscal 2018, relative to the same period 2017, according to the latest RBA quarterly monetary policy statement.
This slow growth is attributed largely to the financial and resources sectors – and more of the same is likely given the mixed views on the business outlook. Though Morningstar notes that equity performance could surprise on the upside if the RBA's more upbeat scenario plays out.
More from Morningstar
• The US China trade war is evolving to a new Cold War
• 3 top rated ETFs for your portfolio
• Make better investment decisions with Morningstar Premium | Free 4-week trial