News
Morningstar runs the numbers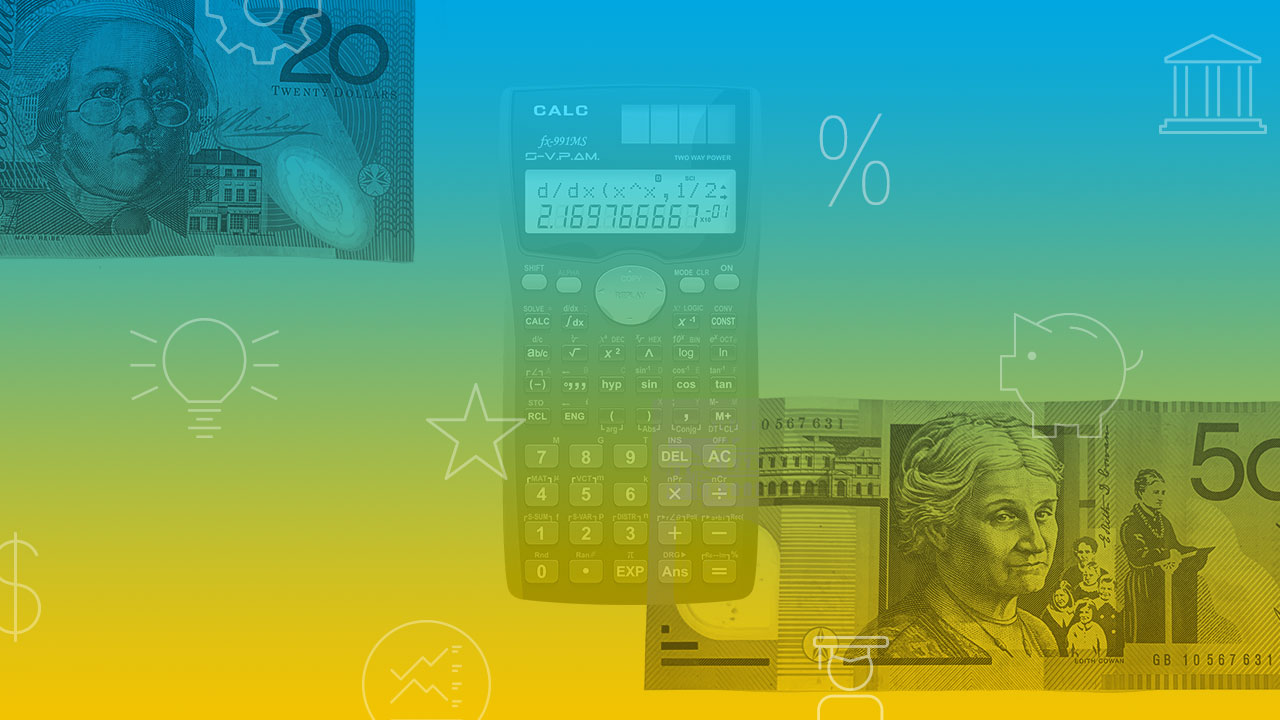 26,000 per cent
Emma Rapaport finally bought some crypto. She details what it's like buying what you don't understand, writing: "I learnt that there are thousands of cryptocurrencies in existence. The most popular among them—Bitcoin (BTC), Litecoin (LTC), Ethereum (ETH) and Ripple (XRP). Then there are the so-called joke coins—dogecoin chief among them (for now) which was started to make fun of the wild speculation in cryptocurrencies. Somewhat ironic now considering its 26,000% increase this year. If you thought GameStop was insane, Dogecoin is next level."
$506,064
Part two of Morningstar's series on investing in equities and residential property found residential property up but apartments lagged: "Buying the median Melbourne house in 2002 with a 20 per cent deposit would have left an investor with $709,933 in 2020, above the $545,929 had they chosen equities and renting. But the buyer of an apartment in the same city, with the same deposit, would be looking at $402,786, well under the $506,064 had they chosen equities and renting."
226,000 jobs
The April US jobs report sent a tremor through markets. Unemployment was expected to continue its decline and reach below 6 per cent for the first time since the crisis. Instead, it rose, writes Peter Warnes: "The April US jobs report was one of the biggest misses for years. Forecasts, projections, estimates, expectations, guesses, call them what you will, were for nonfarm payrolls of near one million with unemployment falling from 6.0 per cent in March to 5.8 per cent. The outcome was 266,000 jobs and the unemployment rate rose to 6.1 per cent. The March figure was revised down 146,000 and February up 68,000. The miss interrupted a three-month improving trend in which 1.54 million jobs were created."
97 per cent
Next time you're handed a glossy brochure while strolling through a smart showroom, pause for a second thought, because buying off the plan is riskier than developers would have you believe, writes Graham Hand: "According to a 2019 paper by property specialist, Dr Nicole Johnston of Deakin University, in a study of 212 building audit reports with 3,227 defects from around Australia: '85 per cent of all the buildings analysed had at least one defect across multiple locations. The result was slightly higher in New South Wales (97 per cent) and slightly lower in Queensland (71 per cent) and Victoria (74 per cent). The average number of line item defects identified per building was 14 … The average number of construction systems (noting that 13 construction systems formed the classification matrix) affected by defects per building was 5.93.' With a defect hit rate of 97 per cent, anyone buying off-the-plan in New South Wales should assume their building will have defects."
$652 million
I went under the hood of Australia's largest sustainable ETF and found some surprising holdings: "Companies accused of tax evasion have also found their way into the portfolio. ETHI holds a $7 million position (0.52 per cent) in Activision Blizzard, makers of the popular game World of Warcraft. The firm has a history of using tax havens in Bermuda and Barbados, according to NGO Taxwatch. In 2018, French tax authorities hit the firm with a €652 million bill. The company disputes the claims."
Chart of the week - Doge puts Gamestop to shame
It took Apple 40 years to hit a 100,000 per cent return. Dogecoin reached 26,000 per cent in five months.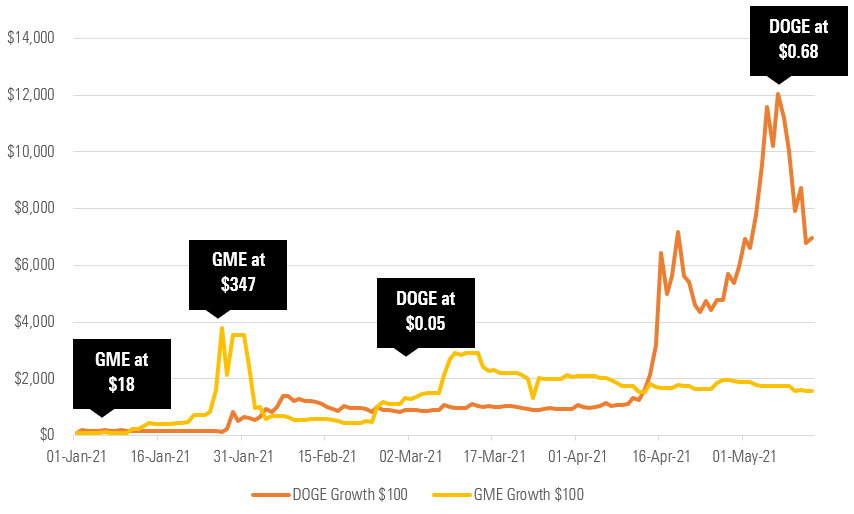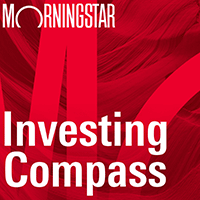 Listen to Morningstar Australia's Investing Compass podcast
Take a deep dive into investing concepts, with practical explanations to help you invest confidently.

Pricing data: Yahoo finance
Most popular articles
Top videos
Morningstar's Global Best Ideas list is out now. Morningstar Premium subscribers can view the list here.