News
Profits at Rio fall, Kogan shares rise and a US recession creeps closer: What we learned this week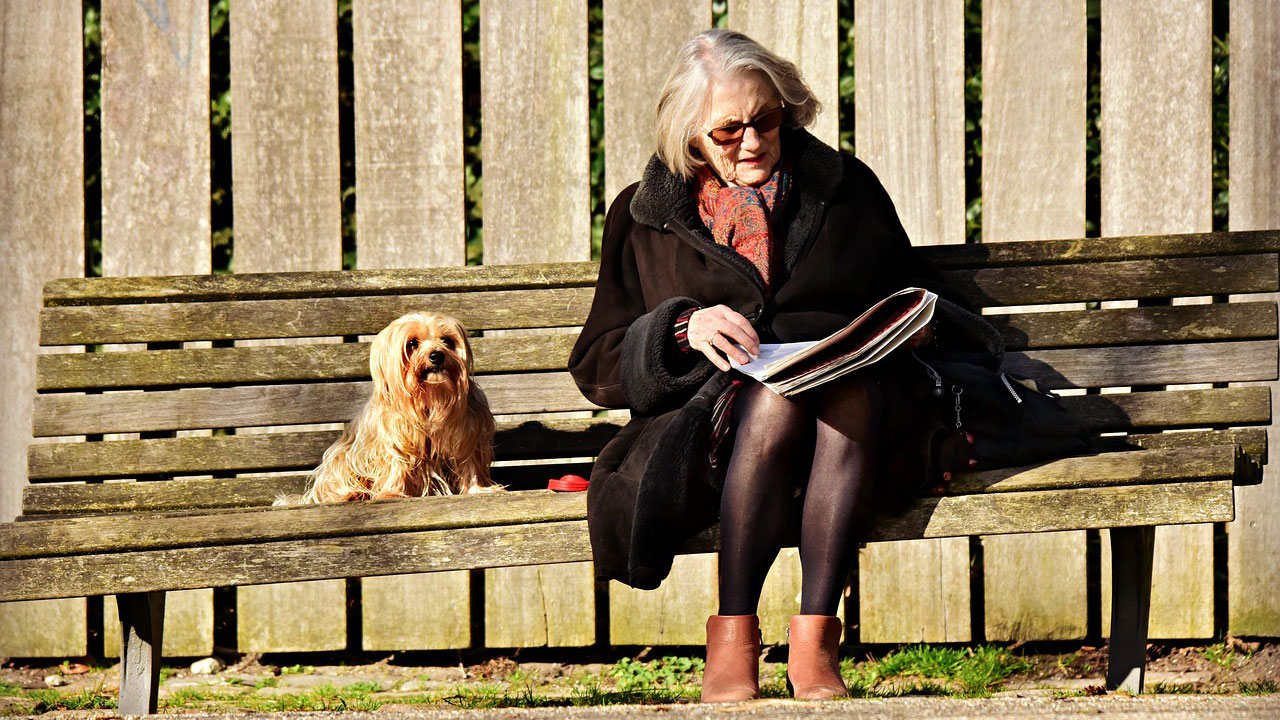 Avocado glut
Australians will need to smash more avo, with "avocado per capita" set to hit 22 this year, according to agribusiness bank Rabobank. Production is also set to soar over the next five years as more avocado trees reach maturity. The past season has led to bumper crops with a significant maturing of avocado trees bolstering supply for the fruit. Prices for the popular fruit are now around $1 each. To right matters, the bank says Aussies need to up their avo intake while exporting more of the fruit. In inflationary times it is refreshing to see at least one thing is getting cheaper.
Rio disappoints
Rio Tinto announced a 29% drop in first half profits on Wednesday amid falling iron ore prices and weaker Chinese demand. The dividend remains strong with the second highest interim payout in history. The price of iron ore has been falling since peaking at $161.84 per tonne in April. Fears of a global recession and covid lockdowns in China have dented demand for steel. Rio shares retreated 1.55% after the earnings release however the miner to finished the week up 1.6%.
All aboard the Kogan express
Kogan shares skyrocketed over 48% on Thursday following the release of a business update for last fiscal year. The update showed 0.1% growth in gross sales amid rising inflation and interest rates. Founder and chief executive Ruslan Kogan acknowledged that consumer behaviour is shifting. "Times are changing. In uncertain times, people don't want to alter their lifestyle, but they are happy to shift the way they shop." Morningstar equity analyst Johannes Faul added "e-commerce sales to significantly outperform in-store retailing sales over the next decade." He believes the company is well positioned to benefit from strong growth in the online retailing industry. Other companies in the consumer discretionary sector have also seen positive sales growth recently with JB HI-FI and Myer reporting a 10.9% lift in sales over the quarter and 17.3% increase in sales over the last six months respectively. Kogan shares closed at $4.65 on Thursday, their highest level in three months.
Recession fears rise
US data showed the American economy sank for a second consecutive quarter. Following the Fed meeting on Thursday and a rate hike of 0.75%, the Commerce Department published data showing that US gross domestic product fell 0.9%. This quarters dip in GDP follows a 1.6% fall in Q1. Two consecutive quarters of negative growth technically qualifies as a recession. However, recession watchers at the US National Bureau of Economic Research say it is insufficient, keeping an eye on reduction in output and increase inflation. This poses a challenge for the Federal Reserve as they work to control soaring inflation in the US. Prior to the release of GDP data from the commerce department, Powell told reporters in Washington "I don't think the US is currently in recession." He added, "There are too many areas of the economy that are performing too well."
Russia cuts gas flow to Europe
Gazprom has reduced shipments on the Nord Stream pipeline by 20% this week. The cutback and uncertainty about when, or if, gas shipments will resume and revert back to normal levels has sparked concerns for the EU with winter quickly approaching.
US tech giants report earnings
Multiple US tech giants have reported earnings this week with heavyweights Alphabet and Meta missing earnings estimates. On Tuesday, Alphabet announced second quarter results for this year, showing that revenue growth slowed to 13% in the quarter with YouTube advertising and Google cloud revenue missing market expectations. Meta also reported disappointing results. The Facebook and Instagram parent company reported its first ever revenue decline as ad spending sank. The company's total revenue fell 1% from Q1 results. Apple bucked the trend as earnings surpassed expectations. Revenue increased 2% on a year-on-year basis, coming in at US $83 billion with both iPhone and iPad revenue beating expectations. Apple finished the week up 2.1%, with shares swapping hands at US $157.35 on Friday.
Australian inflation climbs again
Prices in Australia rose 6.1% during the June quarter according to ABS data released on Wednesday. The categories with the biggest changes on a year-on-year basis were transport, housing and food which increased 13.1%, 9% and 5.9% respectively. The largest quarter-on-quarter increase was clothing which rose 3.5%. This is the highest level of inflation Australia since the 2% to 3% target band was introduced in 1996. The RBA identified soaring inflation as a concern and began hiking rates in an attempt to combat the rising cost of living. The RBA is due to meet next Tuesday and an additional rate hike is expected.
ASX finishes month strong: Market Wrap with AAP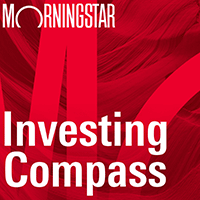 Listen to Morningstar Australia's Investing Compass podcast
Take a deep dive into investing concepts, with practical explanations to help you invest confidently.

The Australian share market has finished a good month on a strong note, with gains across almost every sector.
The benchmark S&P/ASX200 index closed on Friday up 55.5 points, or 0.81 per cent, to 6945.2 while the broader All Ordinaries gained 57.9 points, or 0.81 per cent, to 7173.8.
The ASX200 finished the week up 2.26 per cent and closed out July up 5.7 per cent to an almost seven-week high in its best monthly performance since March and second-best in the past year-and-a-half.
"The market didn't do much from Monday to Wednesday, but in the last couple of days, we've seen gains around that one per cent mark, which has been quite solid," CommSec market analyst Steven Daghlian said.
"We've recouped two-thirds of the decline that we had in the month of June, so there's still a lot of work to do. And of course, it follows on from our worst quarter since the start of the pandemic as well.
"And we're still very much in negative territory since the start of this year as well," Mr Daghlain added. The ASX200 index is down 6.7 per cent in 2022.
The gains this Thursday and Friday followed the release of second-quarter Australian inflation data that was milder than expected, as well as suggestions the US Federal Reserve would take a break from its aggressive monetary tightening campaign.
Property was the best performer on Friday, up 2.9 per cent as Goodman Group rose 4.6 per cent and Vicinity Centres climbed 2.5 per cent.
The heavyweight mining sector climbed 1.0 per cent, with BHP adding 0.9 per cent to $38.68, Rio Tinto up 0.1 per cent to $97.83 but Fortescue down 1.9 per cent to $18.34.
Goldminers Evolution, Northern Star and Newcrest were up from 3.7 to 4.8 per cent as the price of the precious metal hit a two-week high of $US1765 an ounce. Data showing a contraction in the US economy has boosted the allure of the safe-haven asset.
All of the big banks were higher, three by the same percentage figure. Commonwealth, ANZ and NAB all rose by 0.9 per cent, to $100.77, $22.90 and $30.60 respectively. Westpac added 0.4 per cent to $21.51.
Insurers had a dour day, however, with IAG falling 1.1 per cent, QBE dipping 2.9 per cent, Medibank Private down 0.9 per cent and Suncorp retreating 0.5 per cent.
CSL fell 0.5 per cent to $289.84 as the Aussie dollar gained ground against the weakening US dollar, the currency in which the blood products giant makes much of its money.
Origin Energy gained 4.2 per cent to $5.94 after the energy giant reported that full-year revenue from its Australia Pacific LNG joint venture with ConocoPhillips and Sinopec had doubled on higher spot prices.
A phenomenal three-day rally by buy now, pay later companies finally ran out of steam, with Zip falling 25 per cent, Sezzle down 19.6 per cent and Laybuy retreating 23.3 per cent.
That leaves those companies with an excellent weekly performance - Sezzle up 173 per cent and Laybuy up 150 per cent - although of course they're also still very much off their highs from 2021.
Blue chip movers
Magellan Financial Group ↑ 3.3%.
Telstra ↓ 1.8%.
AGL ↓ 0.4%.
Supermarkets: Woolworths ↑ 0.7% / Coles ↓ 0.6%.
Resources: Rio Tinto ↑ 1.6% / BHP ↑ 5.3% / Fortescue metals ↑ 2.9%.
Big banks: NAB ↑ 2.4% / Westpac ↑ 2.1% / CBA ↑ 3% / ANZ ↑ 1.4 %.
What we're watching next week
Tuesday: RBA interest rate decision
Thursday: Bank of England interest rate decision
Friday: RBA statement on monetary policy
One good read