News
Super League fascination overlooks the main game in town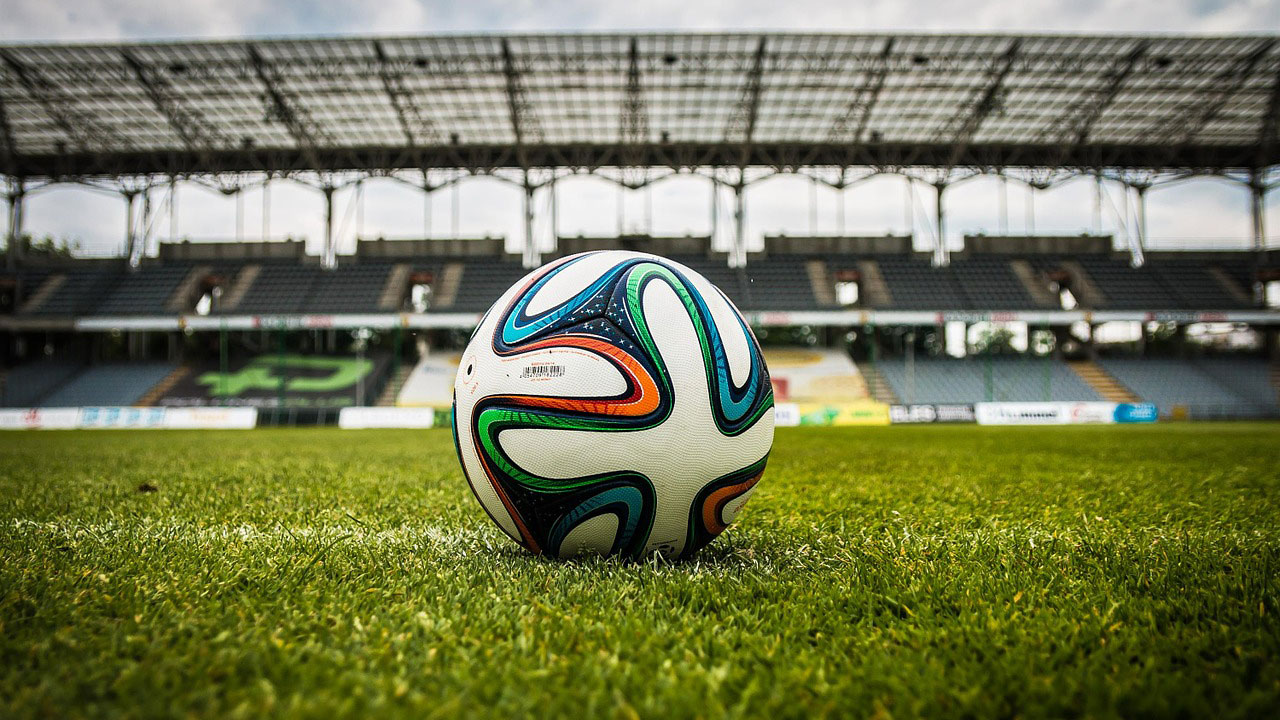 I have never met him, and he's never heard of me, but I'm grateful to David Traktovenko. He's the Russian billionaire who owns Sydney FC. I choose to ignore how he made his vast wealth because each year he writes out a multi-million-dollar cheque to finance the top-quality players and coaches for my treasured football (aka soccer) team. The A-League is my favourite professional sport and I am a Foundation Member of Sydney FC. I have rarely missed a home game in 16 years, and thanks to Mr Traktovenko, the last few years have been enthralling for a SFC fan.

Hidden in those statistics are hundreds of hours of great football action watching international players and local talent. Traktovenko lives in St Petersburg and rarely sees his team play, although he has a strong connection to Sydney. He owns a luxury residence in Mosman and his son-in-law, Scott Barlow, is club chairman. Barlow is the founder of property developer STRADA, and recently sold his Point Piper home for about $40 million.
Traktovenko is one of the many club owners who finance A-League teams and they are estimated to have spent $300 million since the competition began. Like the entire A-League, Sydney FC is not on a steady financial and popularity rise where the owner is guaranteed a strong future payoff. Anything but.
Australia is the only country in the world where football competes seriously with three other 'football' codes, and two of them, Aussie Rules (AFL) and rugby league (NRL) dominate the media landscape and promotional dollars. Union and football are poor in comparison and there is relatively little exposure for the domestic A-League. It is overshadowed by football clubs from other countries which most fans will never see.
The massive coverage of the European Super League
Even for people who do not follow sport, it was difficult to avoid the coverage of the proposed European Super League last week. Never before has a journalist like Peter FitzSimons, who knows as much about football as I do hieroglyphics, devoted an entire column to soccer. His subject was the new European league, coverage he would never give to the A-League … or as he would say … whatever that is.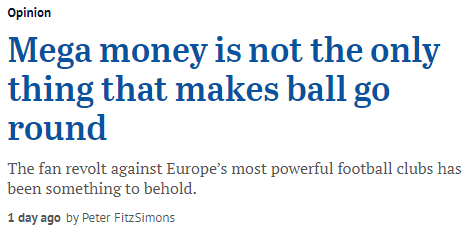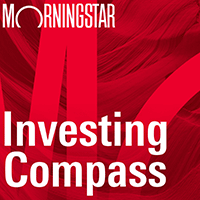 Listen to Morningstar Australia's Investing Compass podcast
Take a deep dive into investing concepts, with practical explanations to help you invest confidently.

Briefly, a dozen of the strongest clubs in Europe planned to become founding members of a Super League, including Barcelona, Real Madrid, Arsenal, Chelsea, Liverpool, Manchester City, Manchester United, Juventus, AC Milan and Paris Saint-Germain (although notably not Bayern Munich). All have a rich history and millions of fans around the world. Clubs and players would be guaranteed massive minimum payments, bankrolled by JP Morgan, with most revenue coming from global television rights. Instead of the predictable play-off outcomes of the current Champions League, only top-quality clubs would compete, guaranteeing the best teams and players for every game.
Although not totally abandoned, the scheme fell apart quickly following a global outcry by fans. They rebelled against wealthy billionaire owners becoming even wealthier, leaving behind the leagues and teams followed by millions of devoted fans in domestic competitions. The Super League teams would share at least €3.5 billion each year with graded payments, with the top six receiving a minimum of €350 million each year. Meanwhile, in domestic competitions, lower division clubs are facing ruin with games played in empty stadiums.
The plan gained the type of Australian exposure the A-League can only dream of, especially when the season overlaps with the AFL and NRL. For example, The Australian Financial Review, a newspaper which rarely lowers itself to discuss the A-League, ran 10 articles in three days from 20 to 22 April 2021, such as this and this and this and this and this and this and this and this and this and this. Yes, we get it.
It's difficult to find the A-League results in major newspapers. News organisations have removed dedicated football journalists. I have complained to ABC radio that while their announcers gush over the AFL (yes, Fran Kelly and Geraldine Doogue, looking at you), they often ignore football. I am still waiting for a reply. On the day of publication of this article, there is not one mention of football in any way in The Sydney Morning Herald despite being in the middle an intense period of games. Yesterday, all we had was a story on David Beckham's bodyguard. Like, who cares!
Why is such a successful club as Sydney FC poorly followed?
The A-League started in 2005/2006 and Sydney's attendances averaged 19,648. It was a great start. Sydney was crowned champions and star recruit Dwight Yorke not only played well but regularly featured in headlines in all parts of the media. The public exposure was consistent and positive and a strong future for the finances of the club and the league looked assured.
But the crowd average has never been bettered, as shown below.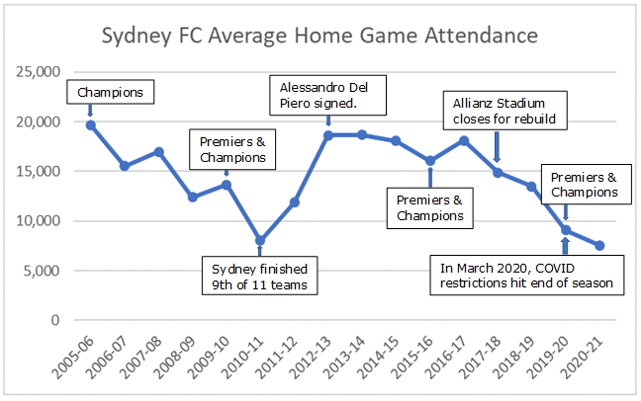 After that first success, Sydney experienced a few lean years with a revolving door for coaches until a strong year in 2010. There was some crowd recovery, but it was not a convincing turning point. The next year, 2010/2011 was a disaster, and unbelievably, seven clubs including minnows such as Central Coast Mariners and Newcastle enjoyed larger crowds than Sydney. How fickle is the Emerald City! The team played poorly and finished the season in ninth place out of only 11 teams, failing to qualify for the finals.
As annual losses exceeded $7 million, a brave decision was made. For the 2012/2013 season, Sydney signed the biggest name in the history of the league, Italian and Juventus legend Alessandro Del Piero, for $4 million per season. The publicity and exposure paid off, with crowds, memberships and corporate sponsorships rising rapidly as attendances regularly exceeded 20,000. Crowds stayed relatively high and consistent for three to four years, and Sydney was hopeful of breaking even by the end of the 2018 season.
Unfortunately, while ADP graced the field with some sublime skills and plenty of goals, the team itself failed to deliver. Although the results were mediocre during ADP's two seasons, the crowds held up, even into 2014/2015 after he left. By 2016/2017, under Graham Arnold, Sydney had the best season in the history of the A-League, winning the double, conceding only 12 goals in 27 games, topping the league by a record 17 points and led by Brazilian, Bobo, setting new goal-scoring records. When Bobo left, in came another prolific goal scorer, Englishman Adam Le Fondre, and Sydney won the premiership again. It was wonderful to watch.
At this stage, a path to financial and popular success again appeared assured, although inexplicably in another year where Sydney topped the league, the crowds fell away. Then two events hit the club. The first was the closure of the 'fortress' Allianz Stadium at Moore Park, for an unnecessary rebuild, at the end of the 2017/2018 season. It forced fans to attend games in Kogarah or Leichhardt, and many in Sydney's base come from the north shore and eastern suburbs. It was bad for attendances, as I predicted in December 2017 in this article, "No, Gladys, build it and they won't come." The same move from Parramatta Stadium made Western Sydney Wanderers' following a shadow of its previous intensity.
Then near the end of the 2019/2020 season, COVID hit, and crowd numbers were severely limited. Budgets were cut for the 2020/2021 season and many star players left, including Le Fondre. Ironically, 2020/2021 has been highly entertaining, with several young stars of the future surfacing, high-scoring games and plenty of contenders for end-of-season honours.
The A-League's financial problems
Most money in sport comes from broadcast deals. In 2018, the A-League signed a five-year deal with Foxtel worth $57 million a year running until 2023. However, the contract had an exit clause if no games were delivered for 20 days, and the A-League stopped on 24 March 2020 due to COVID. Foxtel walked away from the game, threatening to cease coverage for the rest of the 2020 season when it resumed, and thereafter. Eventually, Foxtel signed a new one-year deal at half the previous rate, around $28 million, severely reducing the income of all clubs. Mr Traktovenko would be writing out big cheques again despite the wage cuts accepted by players.
The A-League was in a weak negotiating position because viewer ratings had been falling for three years. The AFL's new extended broadcast deal with the Seven Network is worth $946 million over two years, while Foxtel pays $200 million a year for NRL plus massive free-to-air fees.
The A-League currently has no broadcast deal in place beyond the current season, due to end in a few months' time. It simply cannot compete for eyeballs despite more people playing the sport than any other in Australia. Football Australia CEO, James Johnson, told SBS's The World Game:
"Broadly, we have more interest in our sport than any other. It's just that the other sports are watched more. That's it. More people play our sport. Our biggest challenge as a sport is that we can't convert our two million participants into fans of our professional leagues."
Football fans like watching live action
The first game of the 2016/2017 season in the A-League was amazing. Sydney FC played Wanderers at ANZ Stadium and a record club crowd of 61,880 turned up. It was a fantastic atmosphere, and Sydney won 4-0 against the biggest rivals. Sydney's success that year culminated in a nail-biting Grand Final, as tense as anything I have experienced in football (and I have attended three World Cups, a European Champions League Final and numerous FA Cup Finals). Success was built around player of the year, the sublime Milos Ninkovic and the goals and finishing prowess of Bobo.
Yet in the middle of that winning season, Round 19, only 8,380 turned up to watch a home game, half the average from Del Piero's first year. As I wrote in the 2017 article:
"Soccer fans love to watch the game live. The Socceroos recently attracted 77,060 to the final World Cup qualifying game against Honduras. An incredible 163,652 attended two friendly Arsenal games (v Sydney FC 80,432 and v Western Sydney Wanderers 83,221) in July 2017. That's more than watch Arsenal at their home ground in London. The Liverpool game against Sydney FC in May 2017 drew 72,892, despite Liverpool including several retired players such as Steven Gerrard and Jamie Carragher. An ageing Steve McManaman was an embarrassment. These games have no competitive meaning and no tension but the public flocks to them."
There is no comparison with the excitement of a Sydney FC competition game versus these silly exhibition games. Most of the fans at the Arsenal and Liverpool games show Euro snobbery and don't realise how good the local game is.
What about supporters from the two new teams?
In December 2018, the A-League announced its expansion plans with new clubs in Macarthur South West Sydney and Western Melbourne. Both are football heartlands with thousands of young and old soccer players loving the game. Bidding for new places was highly competitive with dozens of interested parties and serious bids with financial backing including from National Soccer League club South Melbourne, Canberra and a southern Sydney team.
Surely, anyone pouring millions of dollars into a new club and facilities would have a major strategy to develop a fan base, and locals would delight in following their own team that represented their area and values.
But consider the example of a game played between these two new clubs on 20 March 2021 at Campbelltown Stadium, total attendance 1,870. In Campbelltown, home to thousands of kids and adults who play every weekend, where let's face it, there's not much else to do. Why do dads and mums not take their children to see the highest goalscorer in A-League history, Beshart Berisha, with Italian maestro Alessandro Diamanti playing for Western United? The Macarthur team included long-time Socceroo Mark Milligan and English front man Matt Derbyshire.
More recently, on Monday night this week, the crowd for Western United versus Newcastle was the lowest in A-League history, at only 990. Twitter comments became embarrassing and satirical as dedicated fans did not know the game was on.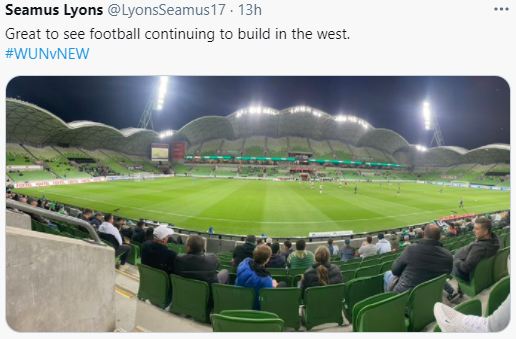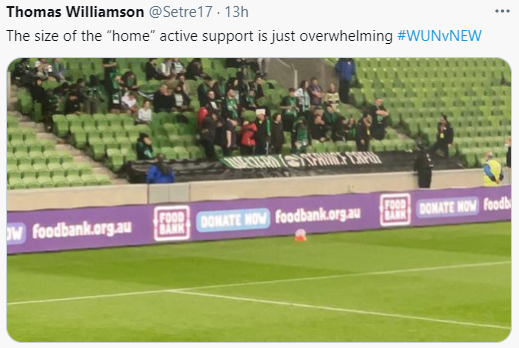 Admittedly, there have been scheduling disruptions and unpopular mid-week games, but there are no crowd limitations in place. The attendances are lower than at any time in the competition's history.
Where to now?
Attending football should be like eating out. Just because someone experiences the fine dining of a three-star restaurant in Paris, London or Barcelona does not mean they will no longer enjoy their local eatery. Sure, neither Lionel Messi nor Ronaldo is cooking up a storm in Parramatta or Geelong, but nobody says, "Oh, I've been to El Bulli in Catalonia, Ferran Adria is amazing. I can't eat out anywhere else now."
The A-League is a high-quality product which is not expensive to watch. A family of four can attend a Sydney home game for $62 (sometimes much less). With the return of Adam Le Fondre, Sydney will boast an amazing forward line with two of the top three goals-per-game players in the competition's history, plus Kosta Barbarouses who sits sixth on the all-time scorers charts.
After years of negotiation, Football Australia finally handed over commercial and marketing responsibilities to the A-League clubs at the end of 2020, with the competition run by a new company called Australian Professional Leagues (APL). The owners will determine more of their own destiny.
Watching a game live is far superior to television coverage. You can watch any part of the pitch, players moving off the ball, how formations change, how professionals position themselves ... anyone who plays the game (and apparently there are two million Aussies out there) will benefit from watching the game at the highest level in this country.
Okay, it's not Barcelona versus Liverpool, it's not the greatest players in the world, but it's good, and long may David Traktovenko provide the readies to keep it that way. It's hard to find a silver bullet for the game when there is such poor media coverage, but which comes first? ... If there were more people watching, sports channels would buy the product. Football fans have only themselves to blame if the owners give up.
Graham Hand is Managing Editor of Firstlinks and he is at every Sydney FC home game in the same seat—first tier, half way line, near the coaches box—with a beer in one hand and a pie in the other. Bliss!