News
Sustainable ETFs outpace the rest during market sell-off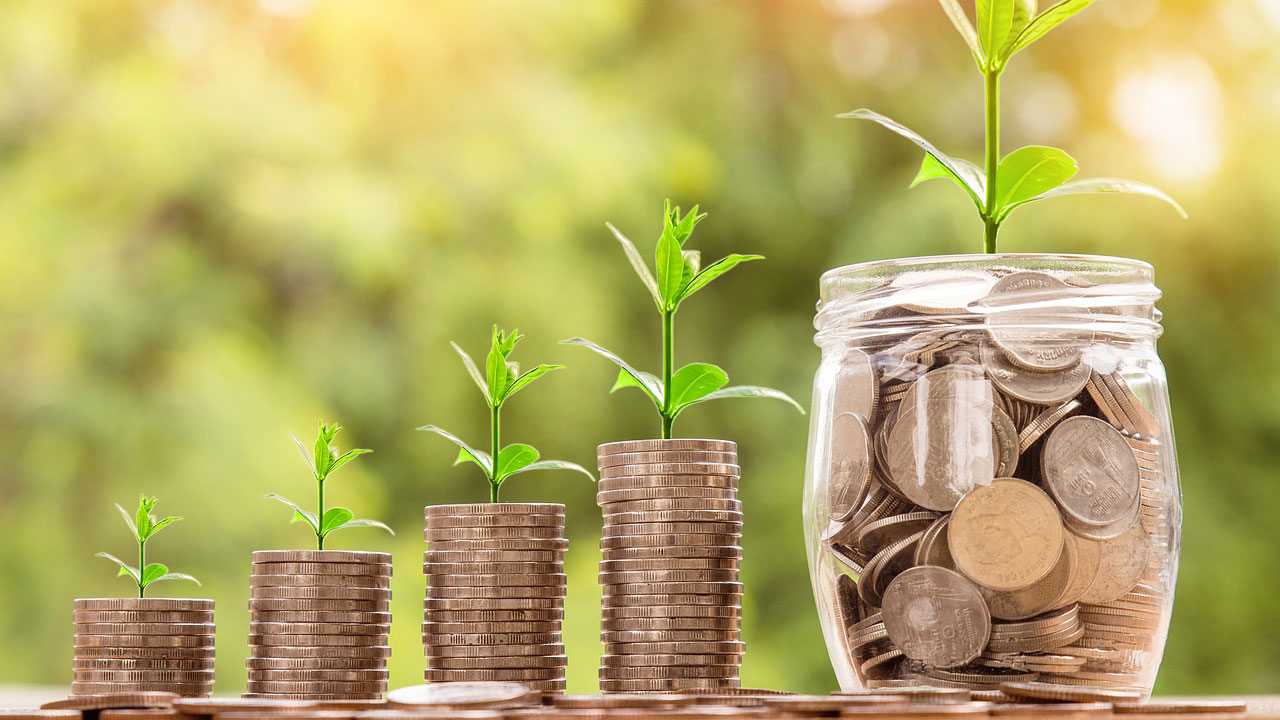 Global sustainable ETFs significantly outperformed their peers during over the last year, dodging the COVID-19 market turbulence by avoiding underperforming fossil fuel-related companies, a new report has found.
The average global sustainable ETF returned 8.2 per cent in the year to March 2020, versus an average broad-based global ETF return of 2.2 per cent, according to online investment adviser Stockspot.
Large weightings to healthcare and technology stocks helped some sustainable funds outperform as did their decision to shun energy and oil stocks, which suffered big falls in March.
The standoff between OPEC and Russia earlier this year forced oil prices into a tailspin, impacting Australian producers such as Woodside Petroleum (ASX: WPL) and Santos (ASX: STO).
Technology stocks, including Apple (AAPL) and chipmaker NVIDIA Corp (NVDA), and healthcare names such as UnitedHealth (UNH) have largely shrugged off the virus as investors cling to high quality companies that have experienced relatively minimal distress during the COVID-19 outbreak.
"An ETF like BetaShares Global Sustainability Leaders ETF (ETHI) has a 0 per cent allocation to energy, but a large weighting to healthcare and technology (make up over 50 per cent of the ETF)," Stockspot investment associate Marc Jocum said as part of the adviser's sixth annual ETF report.
"This concentration was a predominant reason why it was the best performing sustainable ETF."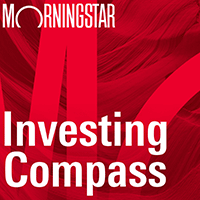 Listen to Morningstar Australia's Investing Compass podcast
Take a deep dive into investing concepts, with practical explanations to help you invest confidently.

ETHI excludes from the portfolio sectors including fossil fuels, gambling, tobacco and armaments.
ASX global sustainable ETFs, performance
To classify which ETFs are sustainable, Stockspot looked at whether the underlying ETFs have any sustainable screening (e.g. negative exclusions) or index methodologies that incorporate environmental, social and governance factors.

This theme played out to a lesser but still notable extent for Australian sustainable ETFs – many of which have smaller allocations to financials, energy and oil stocks than the broader ASX 200. BetaShares Australian Sustainable Leaders ETF (FAIR), for example, has a 0.21 per cent allocation to utilities and 0 per cent to energy stocks. The fund has a 16.59 per cent allocation to the financial sector, versus a category average of 25.35 per cent.
Unlisted managed funds which avoided underperforming commodity-related companies, financials, and property also fared the best in the first quarter of 2020.
Sustainable investing accelerates
Stockspot's research also showed a meteoric rise of investors wanting to invest in an ethical or sustainable way. Sustainable ETFs have been growing at 79 per cent over the past five years, compared with 26 per cent for other ETFs.
Jocum says interest in sustainable funds has increased since the Hayne royal commission into the financial services industry and the bushfire disaster last summer.
MORE ON THIS TOPIC: 4 lessons from BlackRock's bold sustainable investing statement
"We believe there will be strong inflows into sustainable ETFs, as investors take a more socially responsible view of how they allocate their investments, with more products meeting this demand and coming to market in Australia from product providers," he says.
"Importantly, investors should not view sustainable investing as a potential source of outperformance, but more as an approach to investing based on personal preferences."
ASX sustinable ETFs, growth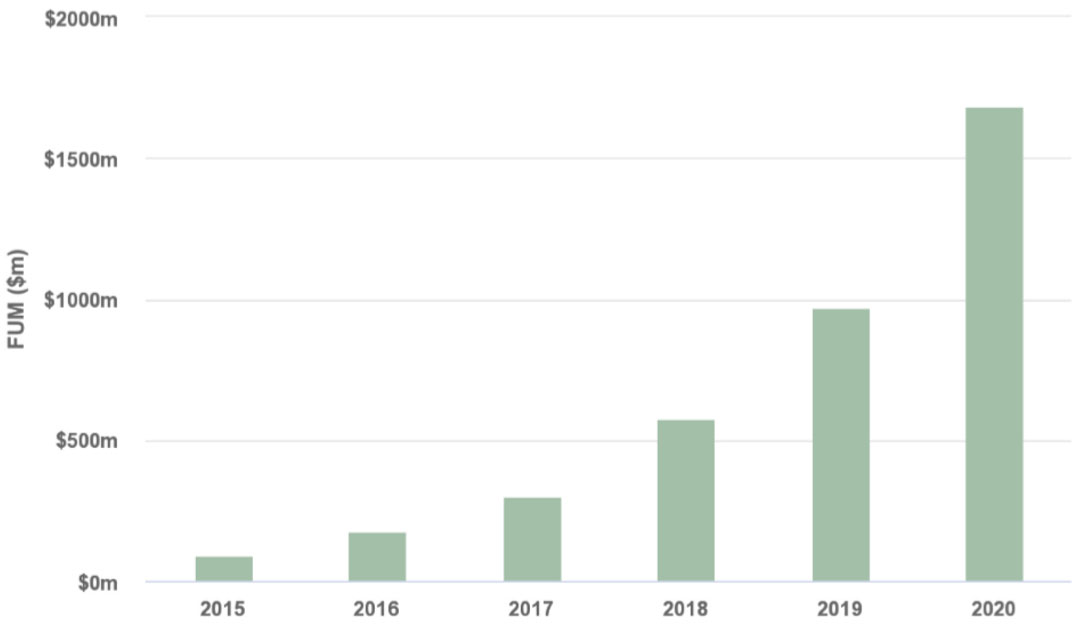 Source: Stockspot, ASX, using March data
Flows into sustainable ETFs have gained strong momentum globally. US funds have had a near fourfold increase in assets flows, research by Morningstar head of sustainability research Jon Hale shows. Sustainable funds attracted more assets in the fourth quarter of 2019 alone than in all of 2018.
Challenges of ethical investing – or how green is my fund, really?
Not all global sustainable ETF outperformed equally, however. Stockspot found a large dispersion in returns for sustainable ETFs—both Australia and globall. They put this down to a lack of standardisation for what constitutes "sustainable".
"A common issue is that the providers have a low correlation of scores between their ESG ratings," Jocum said.
"Research has shown that on average a correlation of 0.54 exists between the main providers.
"Consistent data or some sort of systematic approach needs to be established to avoid greenwashing (i.e. the practice of making a misleading claim about the sustainable benefits of a product)."
US investors can now choose from more than 300 open-end and exchange-traded funds that have sustainable investing at the core of their investment strategy. However, Hale says these funds are not all alike.
"Some focus on evaluating companies on the material environmental, social, and governance issues facing them and their industries," he says.
"These are often operational policies and performance in areas like carbon emissions, pollution, treatment of workers, and overall business ethics.
ASX200 by sector, growth YTD
Investment growth on $1k, 01/01/2020 to 21/05/2020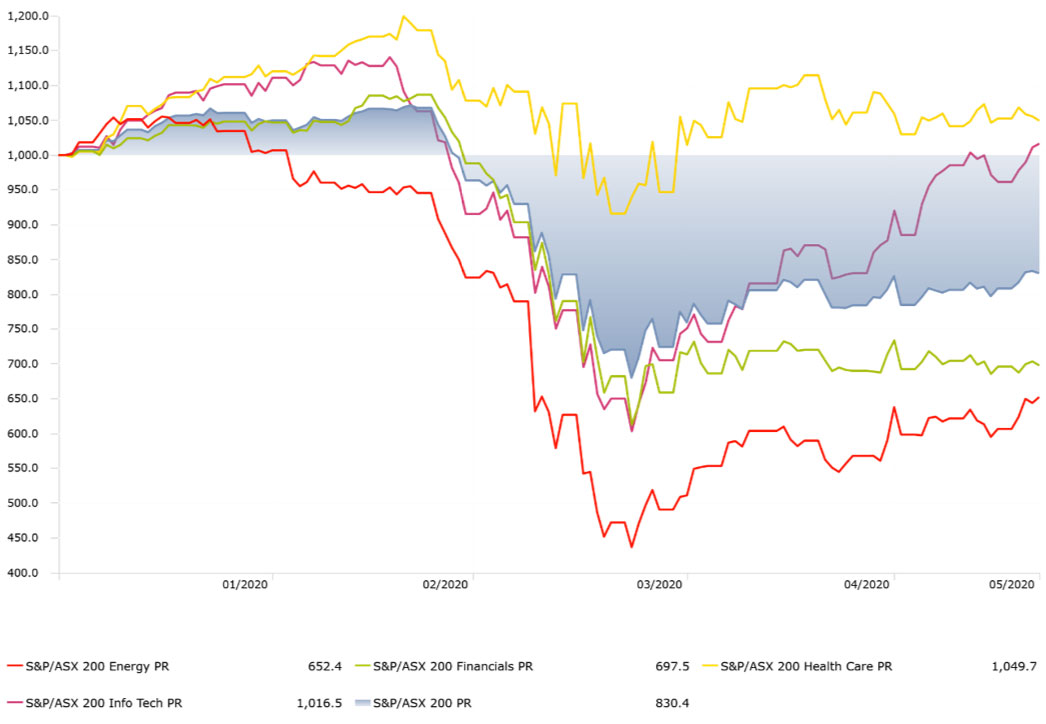 Source: Morningstar Direct
"Others focus on particular themes—such as low carbon, gender diversity, and so on—or on selecting companies based on the social value of their products and services.
"But how well are sustainable equity funds doing what they claim to be doing? It's a hard question, and one that carries with it the dreaded insinuation of "greenwashing" for those judged to be falling short."
MORE ON THIS TOPIC: ESG and sustainable investing: a guide
Jocum advises investors to "look under the hood" of the underlying ETFs index methodology to get full transparency and comprehension of the sustainable approach used, ensuring it aligns to their personal responsible investment philosophy.
ETHI, which tracks the Nasdaq Future Global Sustainable Leaders Index, has a five-globe Morningstar rating. Healthcare and technology are its two largest sector exposures. The fund incorporates ESG considerations and companies with better than average carbon emissions are upweighted.