News
5 influential women managing top rated funds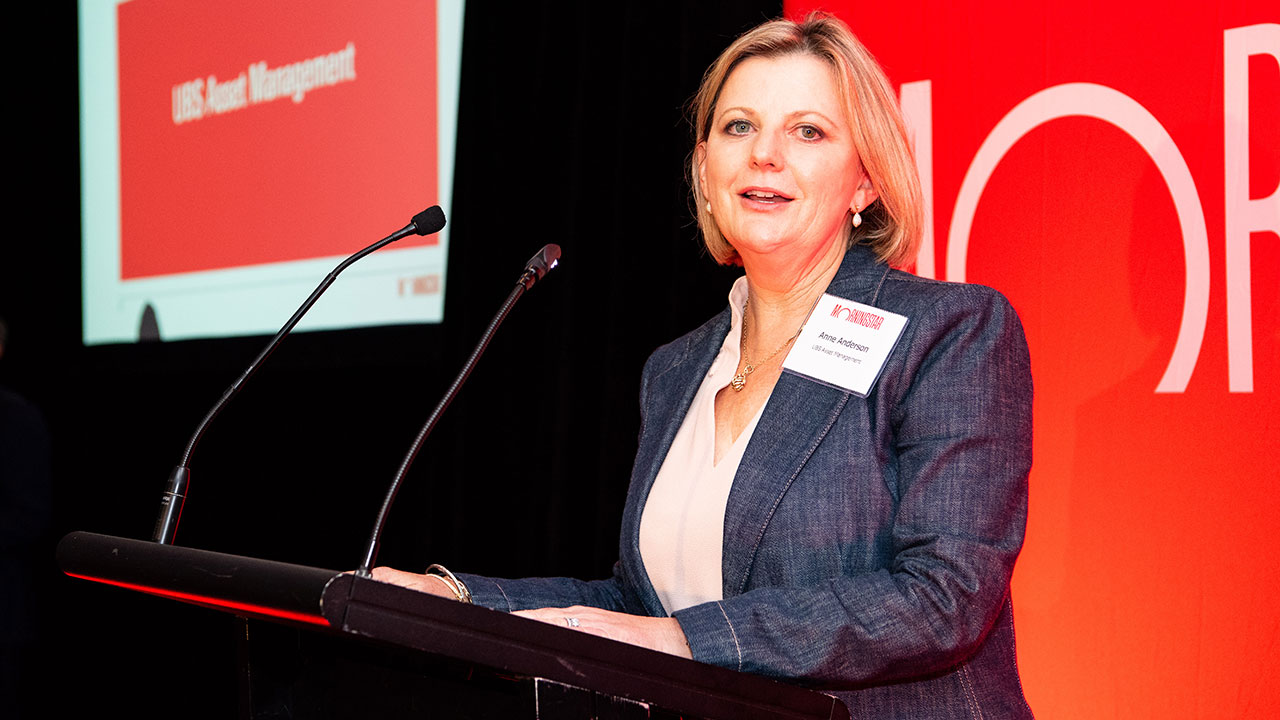 Anne Anderson brings more than 30 years of experience to UBS
These five highly-regarded managed funds are notable not only for their performance but the fact their asset selection teams are headed by women, who are still under-represented in senior roles with Australian financial services companies.
Only one in five fund managers globally were women, according to a Morningstar study conducted in 2016, which found little improvement in this figure over almost a decade.
Following on from International Women's Day, as marked on Friday by this article about financial literacy, it's interesting to note that women account for only 11 per cent of local asset management roles.
Three decades of experience
Morningstar's study shows women have better odds of being an equity fund manager at a large firm rather than a small firm.
"Intuitively, this makes sense," write report authors Morningstar analyst Madison Sargis and Morningstar director Laura Pavlenko Lutton. "The larger the firm, the larger the number of funds, the larger the number of people managing funds, the more opportunities for a woman to be named to a management team."
Anne Anderson, head of fixed income and investment solutions, UBS Australia is a key example of this push for gender equality among the big players.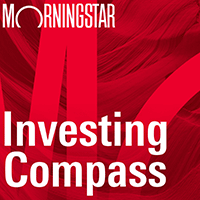 Listen to Morningstar Australia's Investing Compass podcast
Take a deep dive into investing concepts, with practical explanations to help you invest confidently.

She brings more than three decades of industry experience to the UBS Australian Fixed Income team which she leads alongside senior portfolio manager Tim van Klaveren.
"They have been with the business for over 20 years and make for a formidable partnership," says Matt Wilkinson, manager research analyst, Morningstar Australia.
"Anderson has extensive knowledge of Australian and global debt markets and is suitably placed to lead the Australian strategy team.
Kate Howitt has run the silver-rated Fidelity Australian Opportunities fund since its inception
Morningstar recently recognised UBS as Fund Manager of the Year – Fixed Interest, calling out the reputable team's "enviable tenure at its most senior ranks" as a key to its consistently strong results.
Key to company selection process
Dawn Kanelleas, senior portfolio manager at the silver-rated Colonial First State Australian Small Companies Fund (7006) runs one of Morningstar's favourite domestic small-cap funds.
She has headed up the fund since July 2014, following the retirement of her long-serving colleague Peter McGann.
"The underlying process evolved under Kanelleas' leadership," says former Morningstar fund analyst Anshula Venkataraman.
"The focus remains on unearthing companies with sustainable competitive advantages, but the emphasis on balance-sheet strength and cash flow has increased," says Venkataraman, who views this as particularly useful within the small-cap space.
Long-term tenure
Aberdeen's above-average attention to gender diversity within senior management ranks has long been a distinguishing feature – as far back as 2015, more than one-third of its equity portfolio team in the UK were women, according to an earlier Morningstar study.
Its Australian team's Asian Opportunities Fund (10438), which holds a bronze medal, is run by Flavia Cheong. Cheong moved into her current role in July 2015, when long time steward Hugh Young, managing director Asia, stepped into a broader management role. She has spent most of her career at the firm, having joined in 1996.
Morningstar's Wilkinson says the fund is a solid option for investors seeking exposure to assets in the Asia Pacific region, excluding Japan, despite recent turnover within Cheong's team.
Stalwart of the sector
A stalwart of the investment management industry, Kate Howitt has run the silver-rated Fidelity Australian Opportunities fund since its inception in 2012. She is also responsible for the fund's broader Australian equity mandates since 2007.
Howitt was swiftly promoted to portfolio manager, having joined Fidelity in 2004 as an analyst covering banks, insurers and diversified financials.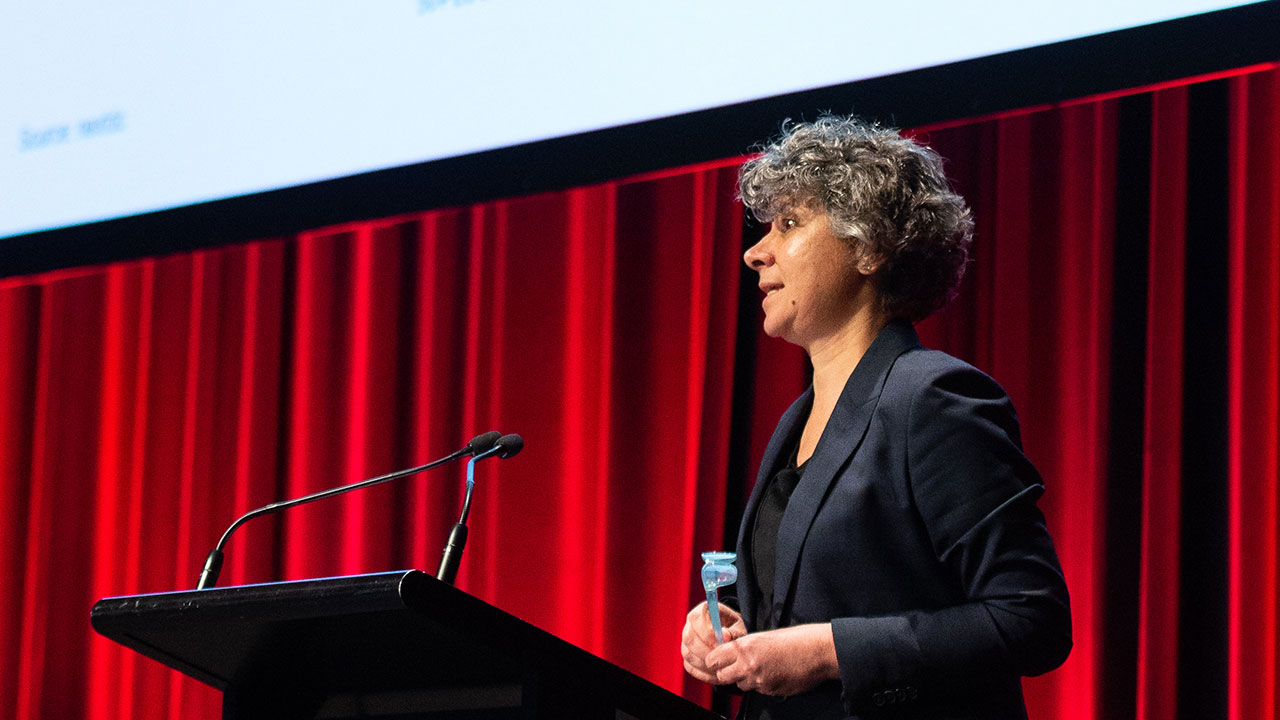 Dawn Kanelleas runs one of Morningstar's favourite domestic small-cap funds
Morningstar's Venkataraman holds Howitt in high regard, despite periods of instability within the analyst team.
"Howitt seeks to identify value in all markets; she is happy to invest in turnaround stories and high dividend payers," she says.
"Bottom-up research is at the crux of this process, which is Howitt's advantage over many others in this space."
While mindful of a protracted period of turnover within the team in the 18 months to October, Venkataraman also notes several highly experienced members remain, including Howitt.
Asia small-cap specialist
Morningstar fund analyst Andrew Miles says the bronze-rated T. Rowe Price Asian ex-Japan (17615) benefits from a well-regarded lead manager in Anh Lu.
Lu has run this strategy since June 2009. She boasts 23 years of investment experience, 17 with T. Rowe Price.
Upon joining T. Rowe Price in 2001 as an analyst, she covered information technology stocks. Her first portfolio management role came in 2006 when she was promoted to co-manager on the international small-cap strategy, though she now focuses solely on this strategy.
Since Lu took charge in 2009, the strategy has beaten the index and its peers within the category, according to Morningstar data.