News
Perpetual named Fund Manager of the Year
Multi-Sector Category, Australia 2014 - BlackRock Investment Management
This award covers BlackRock's Global Allocation and Scientific multi-sector funds available in Australia.
Dennis Stattman's astute leadership, shrewd insights and the global allocation strategy's demonstrated resilience in varying market conditions continue to translate into a well-considered approach to multi-asset investing and excellent risk-adjusted returns.
Karsten Kumpf and his colleagues' Scientific Diversified range had a strong year in 2013, demonstrating that quantitatively based fund managers can produce compelling portfolios by adroitly deploying non-typical sources of alpha.
The intrinsic qualities of both strategies make BlackRock a worthy choice for investors seeking a multi-asset class solution.
Fixed-Interest Category, Australia 2014 - Bentham Asset Management
Richard Quin and his team have skilfully created a niche for themselves, focusing on fixed-income sectors in which other fund managers dabble only sparingly.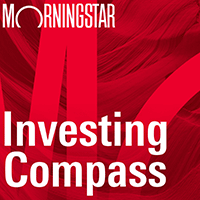 Listen to Morningstar Australia's Investing Compass podcast
Take a deep dive into investing concepts, with practical explanations to help you invest confidently.

These credit-sensitive sectors have enjoyed a stunning rebound in recent years, but Bentham has done much more than ride this wave. 2013's double-digit return provided strong affirmation of the team's smart forward thinking about rising bond yields, and shrewd positioning to succeed in that environment.
The stable, experienced and specialised team fosters confidence that such excellence can continue into the future, all making Bentham thoroughly deserving of the fixed-interest title.
Domestic Equities Category, Australia 2014 - Bennelong Australian Equity Partners
Bennelong continues to produce enviable risk-adjusted returns for investors. Mark East, Paul Cuddy, and their team apply their earnings growth-focused process with greater conviction than most, and have shown a deft hand at navigating market turning points.
Bennelong continues to reward investors in Australian shares handsomely and illustrates the calibre that makes it the standout in a hotly contested field.
Domestic Equities Small Caps Category, Australia 2014 - Hyperion Asset Management
This is the third consecutive year Hyperion has won this award. Mark Arnold and Joel Gray's unwavering commitment to scrupulous bottom-up research on smaller companies continues to pay off handsomely for their investors.
The top-notch people and process make Hyperion well-placed to extend this impressive track record into the future.