News
Gold, gold, gold: a trio of top-tier small cap funds for your portfolio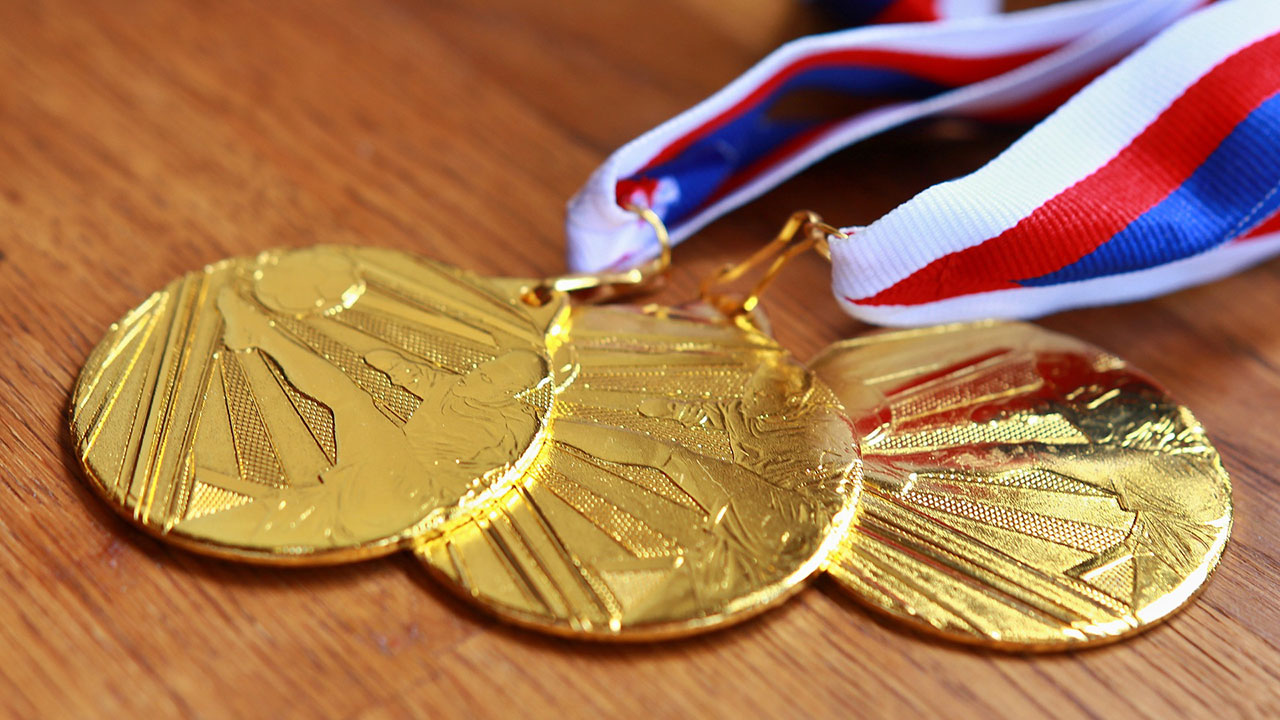 Australian equity small-cap active managers have consistently beaten their passive-peers over the past decade, thanks to opportunities to capitalise on under-researched companies and by avoiding small speculative stocks.
This is a luxury market cap-weighted passive strategies lack, as index construction rules force them to buy companies when they reach a certain size.
For this reason, Australian equity small/mid cap index-tracking ETFs under Morningstar coverage, including the Vanguard MSCI Australian Small Coms ETF (VSO), the iShares S&P/ASX Small Ordinaries ETF (ISO) and the SPDR S&P/ASX Small Ordinaries ETF (SSO), carry a Neutral rating.
"There have been periods where the index has beaten active managers, but this is rare and generally coincides with low-quality cyclicals rallying, which active managers generally avoid," Morningstar analyst Edward Huynh says.
Instead, analysts believe several top-rated active small-cap managers will outperform their peers and the benchmark over the long-term.
Here's a closer look at three funds that carry a Morningstar Gold rating.
Faith in management
Fidelity Future Leaders (19893)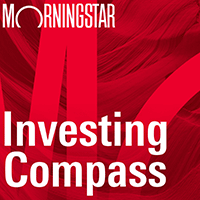 Listen to Morningstar Australia's Investing Compass podcast
Take a deep dive into investing concepts, with practical explanations to help you invest confidently.

Fidelity Future Leaders small-cap fund earns Morningstar's highest confidence thanks to skilled long-time portfolio manager James Abela.
"Abela has demonstrated exceptional skill and judgement in stock-picking, crucially avoiding missteps experienced elsewhere at Fidelity," Morningstar associate director, manager research, Michael Malseed says.
"He also has excelled at adjusting the portfolio balance to ensure the strategy isn't beholden to the popularity of one particular investment style."
Abela has managed the strategy since 2009 and is one of the longest-tenured managers at Fidelity Australia. He has sole responsibility for investment decisions, using analyst recommendations and his own convictions. Malseed concedes that this exposes the fund to key-person risk, but he has faith that Abela will remain loyal to his investor base.
Malseed also praised the fund's investment process. While most funds have a distinct style – growth, value, Fidelity portfolio managers are expected to develop their own strategy. Abela uses a blended approach, with "no intended tilt to value or growth but with a bias to quality", Malseed says.
"The cornerstone of the investment process is thorough company research, making the portfolio manager highly dependent on the research analyst team."
"Key aspects of this fundamental stock analysis approach are site visits, management meetings, investigating competitors, industry structure analysis, financial modelling, and valuation assessment."
"From there, analysis is undertaken on investible stocks, searching for companies that show strong viability (pricing power, strong opportunities, and high return on equity), sustainability (solid industry position, strong positive cash flow, and ability to withstand competitive pressures), and credibility (quality of the business and management)."
This, Malseed says, helps them avoid the "common blow-ups in small caps".
Malseed describes Fidelity's 1.2 per cent management fee as "reasonable", noting the fund doesn't charge performance fees.
Fidelity Future Leaders has achieved annualised outperformance of the S&P/ASX Small Ordinaries Index of 7 per cent per year and beat the equity Australia mid/small-blend Morningstar Category average by 3 per cent per year.
Malseed praised the fund's early investment in tech names such as Aconex, WiseTech, and Altium; infant formula manufacturer Bellamy's Australia; and medical imaging software provider ProMedicus.
Read Malseed's full report:
A standout option in the small-cap segment
Performance | Growth of 10,000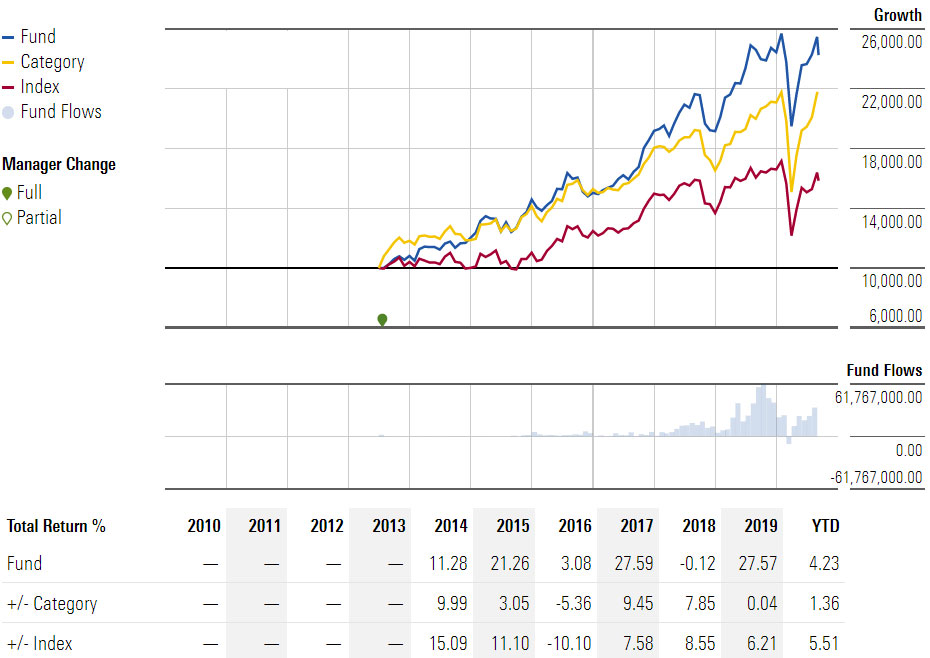 YTD Fund as of Aug 31, 2020 | Category: Equity Australia Mid/Small Blend as of Aug 31, 2020 | Index: S&P/ASX Small Ordinaries TR AUD as of Aug 31, 2020 | Source: Morningstar Premium
Future-proofed
Pendal Smaller Companies (2725)
Senior portfolio managers Paul Hannan and Noel Webster have established "a strong reputation for perceptive stock decisions" and "skilful portfolio construction" over their long tenure with Pendal Smaller Companies, says Morningstar senior analyst Ross MacMillan.
The pair, who have managed the firm's small-cap strategy since the early-2000s, have outperformed the index over five and 10 years to 31 August 2019 on a trailing returns basis.
"The fund has not only performed well in bull markets, but the strategy has also stood up reasonably well in bear markets," MacMillan says.
Thoughts have now turned to succession planning. Hannan and Webster are supported by two portfolio managers, Lewis Edgley and Patrick Teodorowski, and an analyst. MacMillan says a plan was put in place in 2018 whereby the senior portfolio managers remain, but Edgley and Teodorowski gradually assume more responsibility. However, the timing is uncertain.
"They will eventually move into the senior portfolio management roles," MacMillan says.
"However, the timing on the succession plan, particularly in relation to Hannan and Webster stepping back, remains unclear.
"We are monitoring the situation, as we are yet to gain full conviction in Edgley and Teodorowski as senior portfolio managers."
MacMillan says long-term performance has been buoyed by a well-timed sell-down of the portfolio's mining services and resources positions before the 2013 commodity/oil price collapse. Years 2016 and 2017 were "a disappointment", stemming from the investment team's commitment to Mantra Group, Reject Shop, Village Roadshow, Japara Healthcare, iSelect, and Beach Energy.
Read MacMillan's full report:
Solid foundations and consistent approach
Performance | Growth of 10,000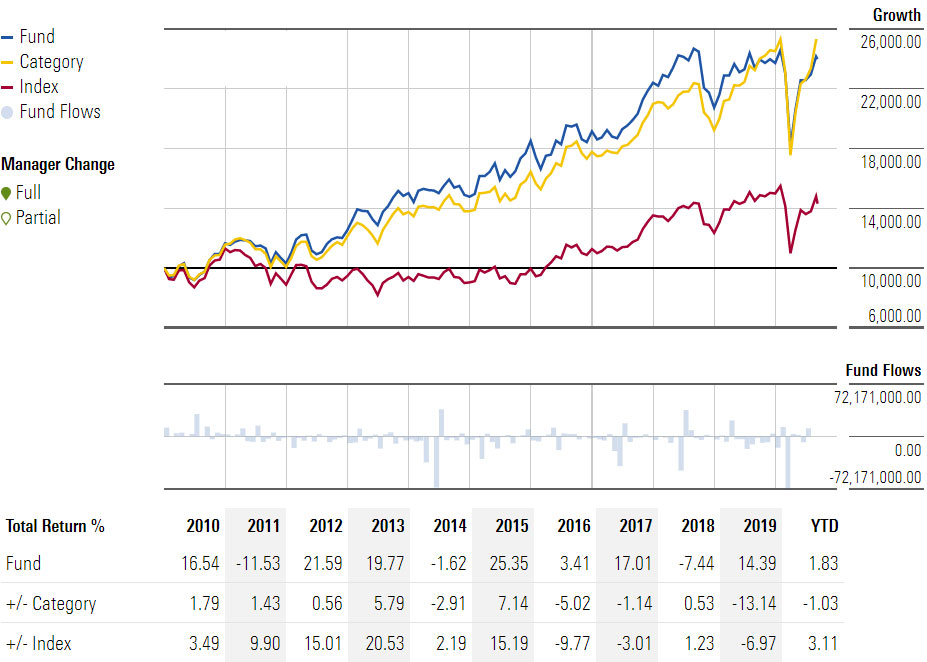 YTD Fund as of Aug 31, 2020 | Category: Equity Australia Mid/Small Blend as of Aug 31, 2020 | Index: S&P/ASX Small Ordinaries TR AUD as of Aug 31, 2020 | Source: Morningstar Premium
Long-term outperformance
Schroder Equity Opportunities Fund (16744)
Morningstar analysts retain their conviction in this small-cap fund despite recent lacklustre performance, buoyed by confidence in the management team and consistent application of its time-tested investment process.
"Deputy head of Australian Equities Andrew Fleming's tenure, knowledge, and experience provide significant support for our confidence in this strategy," MacMillan says.
"Schroder's thoughtful investment process continues to display solid levels of insight, with the team dedicating considerable time to comprehensive bottom-up analysis and valuation of stocks based on mid-cycle earnings."
Since launching in 2007, Schroder Equity Opportunities Fund has built an impressive long-term track record. There was a, however, a bad patch in late 2014 and 2015 where the strategy lagged the index and its peers. MacMillan attributes this to overweight positions in mining stocks plus limited exposure to major shopping centre property trusts.
There was a return to form in 2016 and 2017 as commodity prices surged and overweight positions in IDP Education, Alumina, and Western Areas. Performance in 2018 and to mid-2019 was disappointing with overweight positions in Nufarm, Fletcher Building, and CYBG, and an underweight to healthcare stocks detracting.
"Undoubtedly short-term performance has been disappointing on a trailing returns basis to 31 August 2019, due to some stock-selection mistakes and the investment approach struggling in current conditions," MacMillan says.
"However, the strategy over 10 years has outperformed the category index, the fund's chosen benchmark, and most category peers.
"Overall, we believe the Schroder Equity Opportunities Fund's strong foundations will ensure patient investors are rewarded in the future."
Read MacMillan's full report:
A sound investment team and ability underpins this strategy.
Performance | Growth of 10,000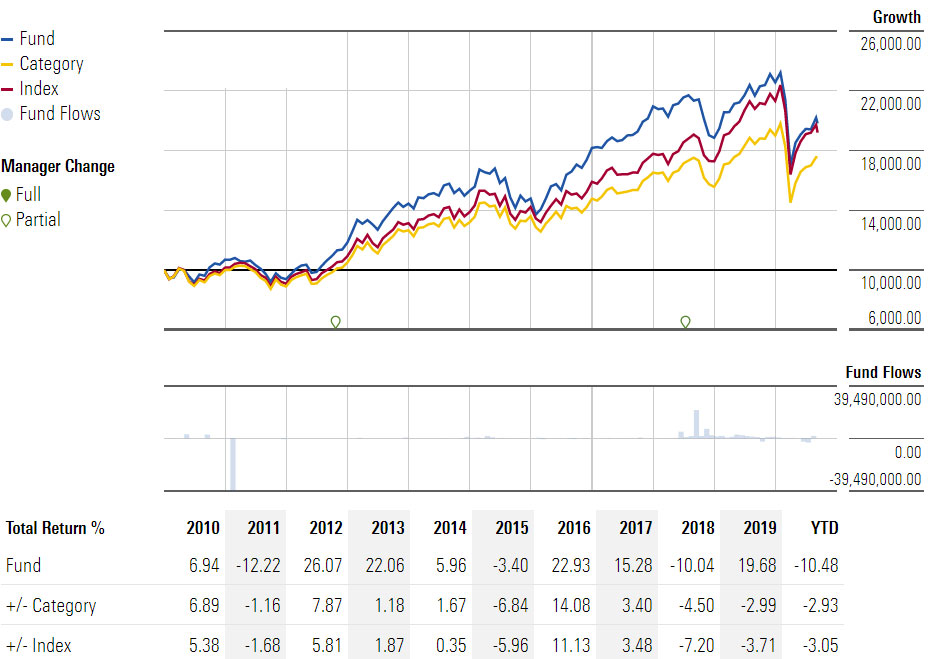 YTD Fund as of Aug 31, 2020 | Category: Equity Australia Large Blend as of Aug 31, 2020 | Index: S&P/ASX 200 TR AUD as of Aug 31, 2020 | Source: Morningstar Premium
The Morningstar Fund Screener provides a way to easily filter the vast database to find top rated managed funds, ETFs and LICs.