News
Investors say 'yes' to Magellan Global restructure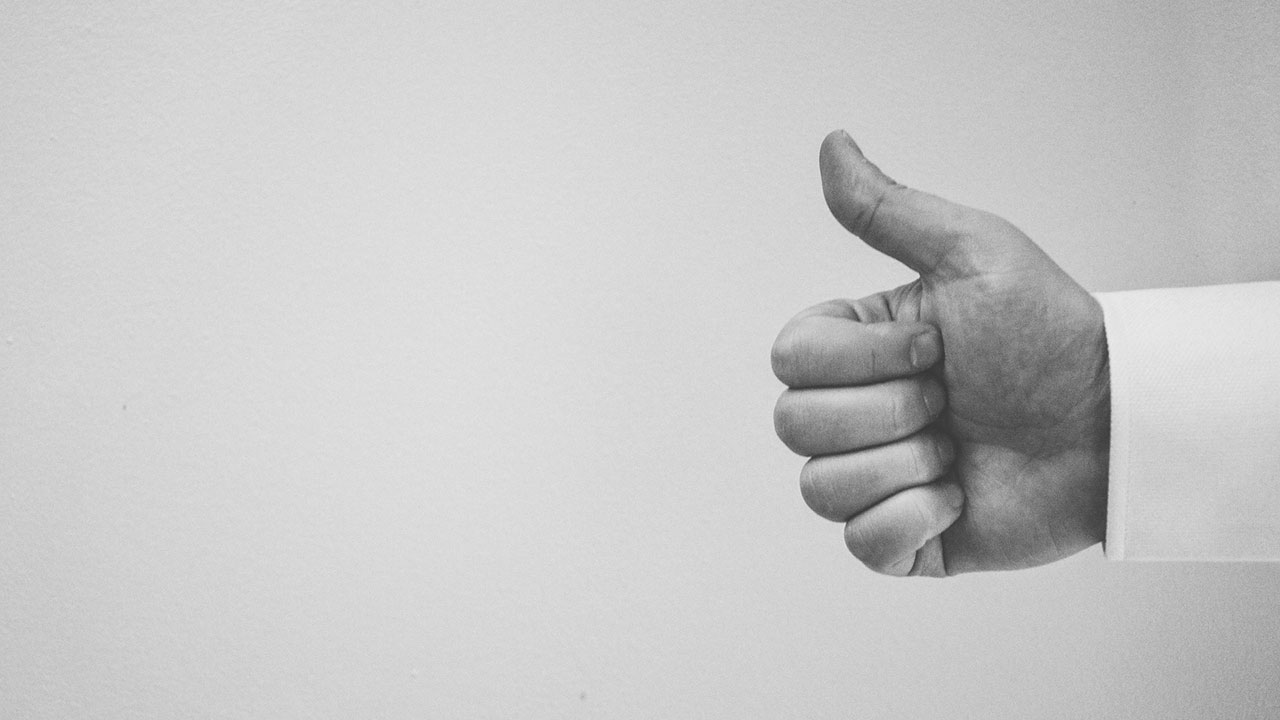 Unitholders in Magellan's $16 billion global equities fund have voted overwhelming in favour of a revolutionary restructure which will see its three global equities retail funds merged into a single trust.
Unitholders passed the constitutional amendment resolution with 99 per cent voting "for" at a meeting last Thursday. Less than 1 per cent of unitholders voted "against".
Magellan Financial Group (ASX: MFG) chief executive Brett Cairns told Morningstar he believes the pending changes will "deliver a number of benefits for investors", including greater flexibility in accessing Magellan's global equity strategy and the potential for improved secondary market trading of units on the exchange.
"The restructure represents the next logical step following a number of innovations we have made over the years aimed at simplification and reducing friction for investors," Cairns says.
Magellan Global instruments, prior to restructure:

Source: Morningstar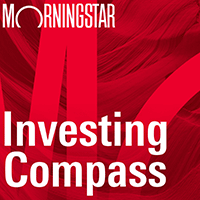 Listen to Morningstar Australia's Investing Compass podcast
Take a deep dive into investing concepts, with practical explanations to help you invest confidently.

In a note to subscribers last week, Morningstar senior analyst, manager research, Michael Malseed recommended that unitholders vote to approve restructure, saying that there are "benefits to the restructure for both existing MGG and MGF clients".
"Flexibility for current MGF unitholders is an appealing feature, and there is little downside, as investors who don't want to trade on the ASX can continue trading off market as they have been," he says.
There are, however, some costs and risks of trading units on the ASX, Malseed warns, namely brokerage to execute the trade and the potential for wider and more variable bid-ask spreads. He adds that the indicative intraday net asset value can sit "well away from market expectations".
Three into one
Magellan announced the proposed fund restructure on 3 August. It will align the global fund strategy from thee units - an open-end fund, an ETF and a closed-end fund - into two classes of units; an open-end and a closed-end fund.
The open-end units will be available to trade as a regular managed fund with daily transaction prices, but uniquely also like an ETF on the exchange, Greg Bunkall, data director of Morningstar's global fund data team explains. There will also be a separate class of closed-end units, following the same strategy, but trading as a listed investment trust.
"To achieve this, Magellan Global (15699) will acquire all the units of Magellan Global Equities Fund ETF (ASX: MGE) and reissue open class units to open class investors," he says. "Units in Magellan Global Trust (ASX: MGG) will also be acquired and reissued as MGF units to closed class investors. MGE and MGG will subsequently be de-listed."
Around $16 billion of the firm's retail assets have been restructured out of the total $78 billion the firm manages in global equities. The other two funds in the category - Magellan Global (Hedged) (19877) and Magellan High Conviction (19878) - are unchanged in the resturcture. However, Malseed expects Magellan to eventually move these strategies to the ASX.
The purpose of the restructure is to create more flexibility for unitholders in the unlisted MGF, allowing them to trade their units on the ASX, Malseed says.
"The only way to enter or exit the fund is for unitholders in MGF to submit an application or redemption by 2 p.m. to receive the NAV-based entry or exit price calculated on the following day," he says.
"The unitholder is exposed to overnight movements in global markets and doesn't have certainty over the price at which their trade will execute."
Malseed adds the alignment of MGG's investment strategy with that of the open-class strategy under the same trust should enable any pricing discrepancy to be arbitraged by market participants, helping to ensure the closed-end unit price remains close to its net asset value.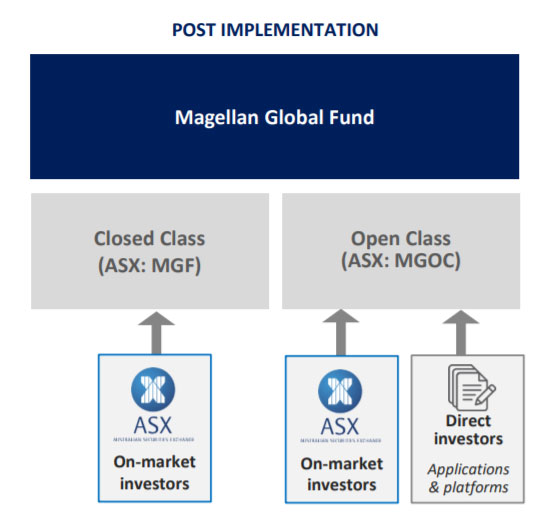 Source: ASX Announcements
Magellan has already implemented a similar structure with Airlie Australian Share Fund (24681), which now trades on the ASX under the ticker AASF.
Gold-rated Magellan Global has delivered returns 5.66 per cent above the MSCI World Ex Australia NR AUD, year-to-date. According to its latest portfolio disclosure, its largest holdings include Chinese e-commerce giant Alibaba Group (BABA), American multinational technology company Microsoft Corporate (MSFT) and Chinese multinational technology conglomerate Tencent Holdings (TCEHY).
Units in MGE were suspended from trading on the ASX at close of business last Friday. Open-class units will begin trading on a deferred settlement basis on Monday, with normal trading resuming on 9 December.
Morningstar will cease coverage on MGE due to the de-listing. Previous MGE unitholders should refer to the Morningstar research on Magellan Global Fund Open Class (Ticker 15699, APIR MGE0001AU).
More details to follow.