News
Magellan joins Lazard in gold class for infrastructure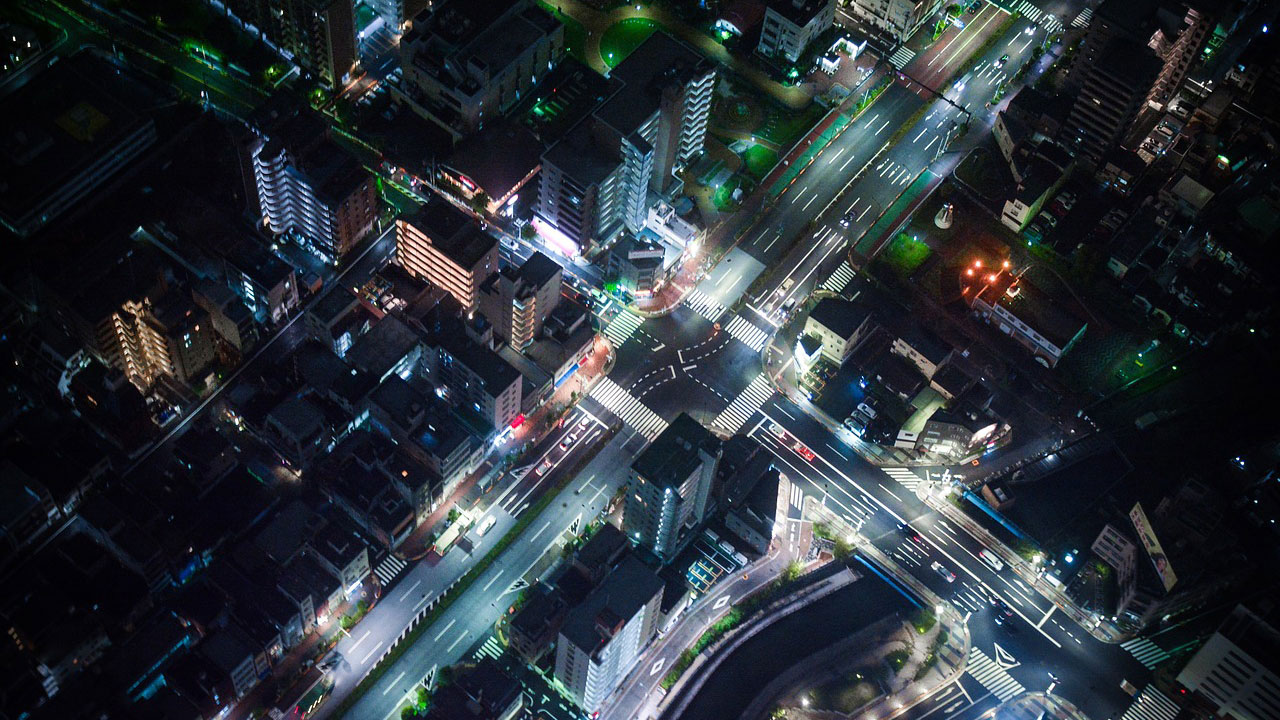 Morningstar has upgraded the Magellan Infrastructure (15700) fund to Gold, putting it alongside rival Lazard Global Infrastructure (13457), which made the top class last month.
Magellan's strong team and class-leading process make it one of the best ways to get exposure to listed infrastructure, says Morningstar analyst Edward Huynh.
"Outperformance during downswings is a hallmark of the strategy, though a sizable airport tilt hurt them as COVID-19 lockdowns froze air travel," Huynh says.
"Nevertheless, long-term performance remains exceptional and above most peers despite the high fee load and performance fee. Overall, an astute team and exceptional process garner our highest conviction."
Magellan's elevation follows that of the Lazard Global Infrastructure fund, which Huynh upgraded to Gold early last month.
Since its inception in 2007, the Magellan fund has returned 7.57 per cent. Over the past decade the fund has posted an 11.87 per cent return, beating its S&P Global Infrastructure Index NR Hdg benchmark by almost 8 per cent.
By comparison, since its inception in 2005, Lazard has returned just over 10 per cent. Over the past decade it has posted a 13.13 per cent return, beating the benchmark by almost 6 per cent.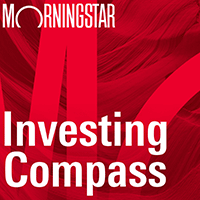 Listen to Morningstar Australia's Investing Compass podcast
Take a deep dive into investing concepts, with practical explanations to help you invest confidently.

Crudely put, Magellan's return on $10,000 investment over a decade trails that of Lazard by $3802.46.
Had you put $10,000 in the Magellan fund this time a decade ago you'd have $30,871. Alternatively, had you placed your $10,000 with Lazard you'd be sitting on $34,674.
A tale of two funds: Magellan v Lazard – 10YR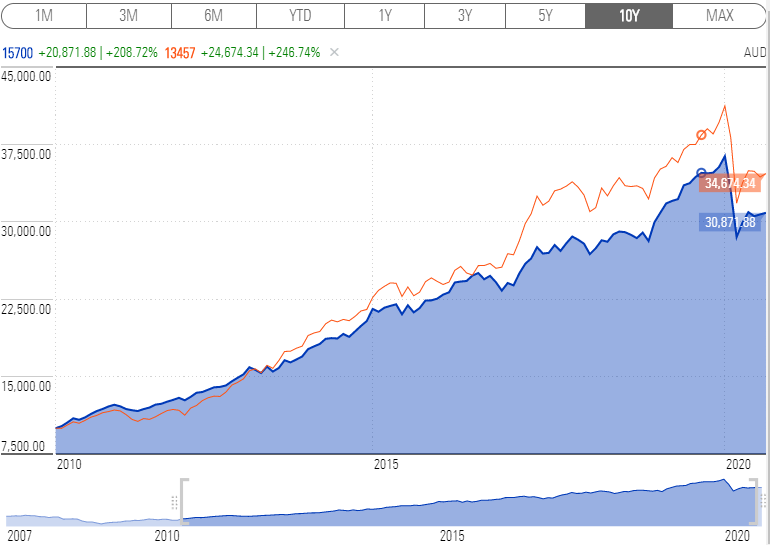 Source: Morningstar Premium
Lazard also has a slight edge in management fees. For Lazard, the management fee is 0.90 per cent, which is in Morningstar's second cheapest quintile for the category.
For Magellan, the fee is 1.05 per cent, which ranks it in Morningstar category's middle quintile.
"That's not great," says Huynh, "but based on our assessment of the fund's People, Process and Parent pillars in the context of these fees, we think this share class will still be able to deliver positive alpha relative to the category benchmark index, explaining its Morningstar Analyst Rating of Gold."
In terms of where it invests, Magellan seeks monopoly-like assets that face reliable demand and enjoy predictable cashflows.
As of March 2020 the allocation split is 43 per cent utilities, 42 per cent infrastructure, and 15 per cent cash reflecting elevated risks in the market.
The team, led by Gerald Stack, has tended to prefer areas such as toll roads, airports, and water utilities that offer the most certain through-the-cycle return profiles.
This means that exposure to areas such midstream oil and gas is much lower than that of peers, Huynh says.
The portfolio also looks to avoid weaker regulatory regimes and thus has minimal emerging-markets exposure.
To achieve that, the fund has focused on the industrial and utility sectors, chiefly in the US and Western Europe.
As of 31 March this year, the fund had 31 holdings. The top ten holdings account for 47 per cent of assets and include two Morningstar wide moat stocks: US energy company Enbridge and Australian toll road operator Transurban: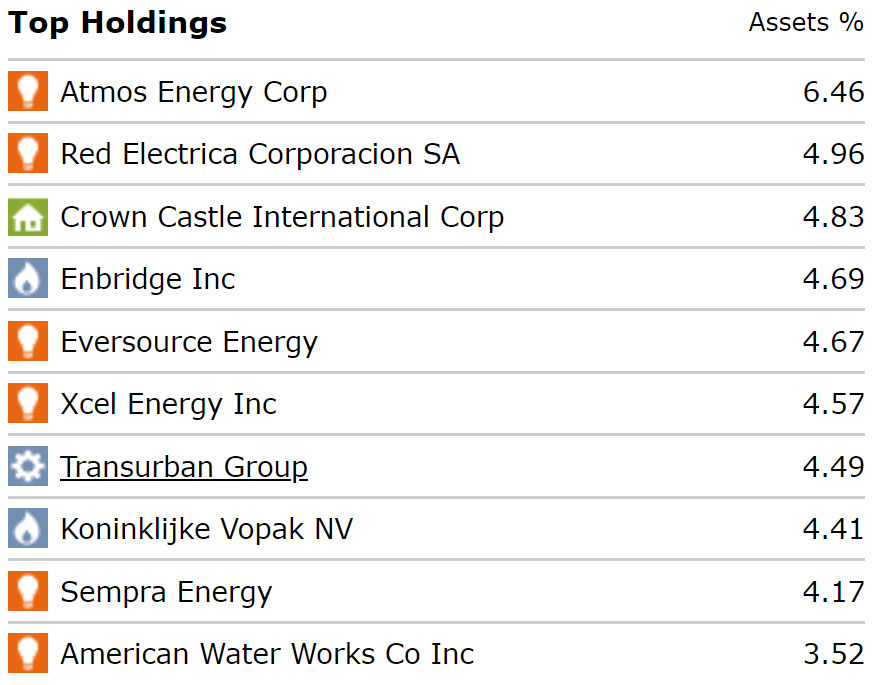 Portfolio snapshot
Utilities
Atmos Energy Corp is the largest publicly traded, fully regulated, pure-play natural gas utility in the US.
Red Electrica Corporacion owns and operates the Spanish electric transmission system.
Eversource Energy is a diversified holding company with subsidiaries that provide regulated electric, gas and water distribution service.
Excel Energy manages utilities serving 3.7 million electric customers and 2.1 million natural gas customers in eight American states.
Sempra Energy serves one of the largest utility customer bases in the US. It distributes natural gas and electricity in Southern California and owns 80 per cent of Oncor, a transmission and distribution business in Texas.
American Water Works Co, is the largest investor-owned US water and wastewater utility, serving about 3.5 million customers in 16 states.
Real Estate
Crown Castle owns and leases roughly 40,000 cell towers in the US. It also owns more than 80,000 route miles of fibre.
Energy
Enbridge Inc is an energy generation, distribution, and transportation company in the US and Canada.
Koninklijke Vopak NV is a tank storage provider for the oil and chemical industry. The company provides storage facilities and handling services for bulk liquid products and gases, including oil, chemicals, gases, liquefied natural gas, and biofuels.
Industrials
Transurban Group is an owner/operator of toll roads in Melbourne, Sydney, and Brisbane. It also owns toll roads in Virginia, USA and Montreal, Canada.
The Magellan Infrastructure fund also has an above average Morningstar Sustainability Rating. This rating is a measure of how well the portfolio holdings are managing their ESG Risk relative to the portfolio's Global Category peer group.
See Morningstar's August Reporting Season 2020 calendar for dates and analysis.