News
Magellan's revolutionary restructure for global funds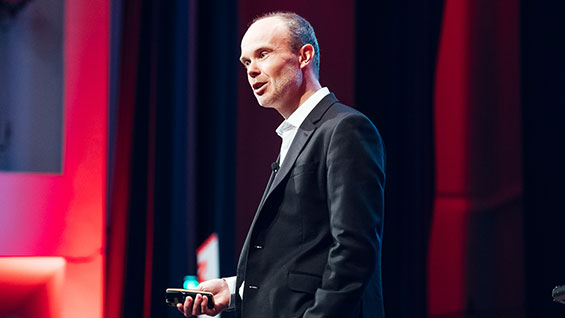 Magellan Financial Group (ASX: MFG) is looking to its unitholders to approve a novel restructure consolidating its three global equities retail products into a single $15 billion fund.
The proposed restructure would see Magellan's popular $11.6 billion open-ended Magellan Global unlisted flagship fund, $1.7 billion listed open-ended Magellan Global Equities active ETF (ASX: MGE) and $2.3 billion listed close ended Magellan Global Trust (ASX: MGG) rolled into a single trust with two unit classes – open class and closed class.
Both unit classes of the merged trust – Magellan Global Fund – would be quoted on the ASX. The single fund would therefore have three entry points for investors to choose from:
Unitholders in the listed investment trust receiving units in the closed class
Unitholders in the active ETF receiving units in the open class
Unitholders in the unlisted fund will similarly recieve units in the open class
Magellan chief executive Brett Cairns described the proposed restructure as the "logical next step" for the group, which over the past five years has simplified and expanded access to its product suite via the exchange. Cairns expects it will lead to greater efficiencies and improvements in the trading price of the closed-class units.
"The innovations we have made over recent years make offering this new structure the logical next step," he says.
"Consolidating these trusts in this way will allow us to deliver a number of benefits to investors, notably the ability to deliver further partnerships benefits, greater flexibility in how investors currently access their investments, and the potential for improved secondary market trading in closed-ended units."
Since listing in 2017, MGG has traded between a 9.6 per cent premium and a 10 per cent discount to its net asset value (NAV), according to Morningstar senior fund analyst Andrew Miles. Shares are currently trading at a -4.21 per cent discount.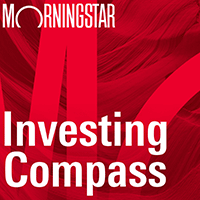 Listen to Morningstar Australia's Investing Compass podcast
Take a deep dive into investing concepts, with practical explanations to help you invest confidently.

Discounts are not unique to MGG. Several global LICs trade at discounts greater than 20 per cent.
MORE ON THIS TOPIC: Are you happy paying LIC kickbacks?
Magellan Financial Group closed up 0.33 per cent on Monday.
Unitholders in all three funds will review the details and vote on the proposal later this year. Meetings are expected to take place in the fourth quarter of 2020.
Industry transformation
Magellan is no stranger to fund innovation. In 2015, the $97 billion wealth manager pioneered the new category of non-transparent active ETFs, with a listed version of the Magellan Global Equities fund. Magellan created fund history again last year, launching a listed investment trust (LIT) that pays no commissions to stockbrokers or financial advisers for recommending the product to investors.
The latest combined structure does have some precedent within Magellan following the launch of the Airlie Australian Share Fund (ASX: AASF) in June as a single ASX-listed unit structure – combining the unlisted fund with the active ETF. The amalgamation of closed end and open-end units in a single structure is however without precedent.
The Airlie Australian Share Fund is a product of the partnership between Magellan and Airlie Funds Management.
The three funds in the restructure currently differ somewhat in their asset allocation range. While Magellan Global and MGE can allocate between 0 per cent to 20 per cent of their funds to cash, MGG can allocate up to 50 per cent. MGG can also hold fewer global securities — 15 - 35 — compared to the other two which can hold between 20 to 40 global securities.
Where Magellan's three global equities strategies stand pre-restructure

Source: Morningstar Direct, Product Disclosure Statements
Closed class boost
To encourage Magellan Global investors to take up new closed-class units, Magellan is offering additional benefits. For example, Magellan will allot eligible Magellan Global Fund unitholders who subscribe for new closed-class units additional units as a "benefit". Also included in this benefit is a bonus three-year option exercisable into close class units at a 7.5 per cent discount to the prevailing NAV (at the time of exercise).
Magellan Financial Group will fully fund the benefits.
Closed-end structures can be advantageous for listed investment companies as they don't have to worry about exiting a position at an inopportune time because investors redeem their funds. Funds in LICs are considered "captive" in the sense that the assets are closed-in for the manager to invest and cannot be redeemed.
MORE ON THIS TOPIC: Beat the market: should you buy active ETFs, LICs or unlisted managed funds?
Magellan Financial Group will pay the costs of implementing the restructure, funded via existing financial resources, which include an undrawn corporate debt facility.
Magellan is due to deliver its full year results briefing on 12 August.