News
New ESG ratings unearth top 5 sustainable funds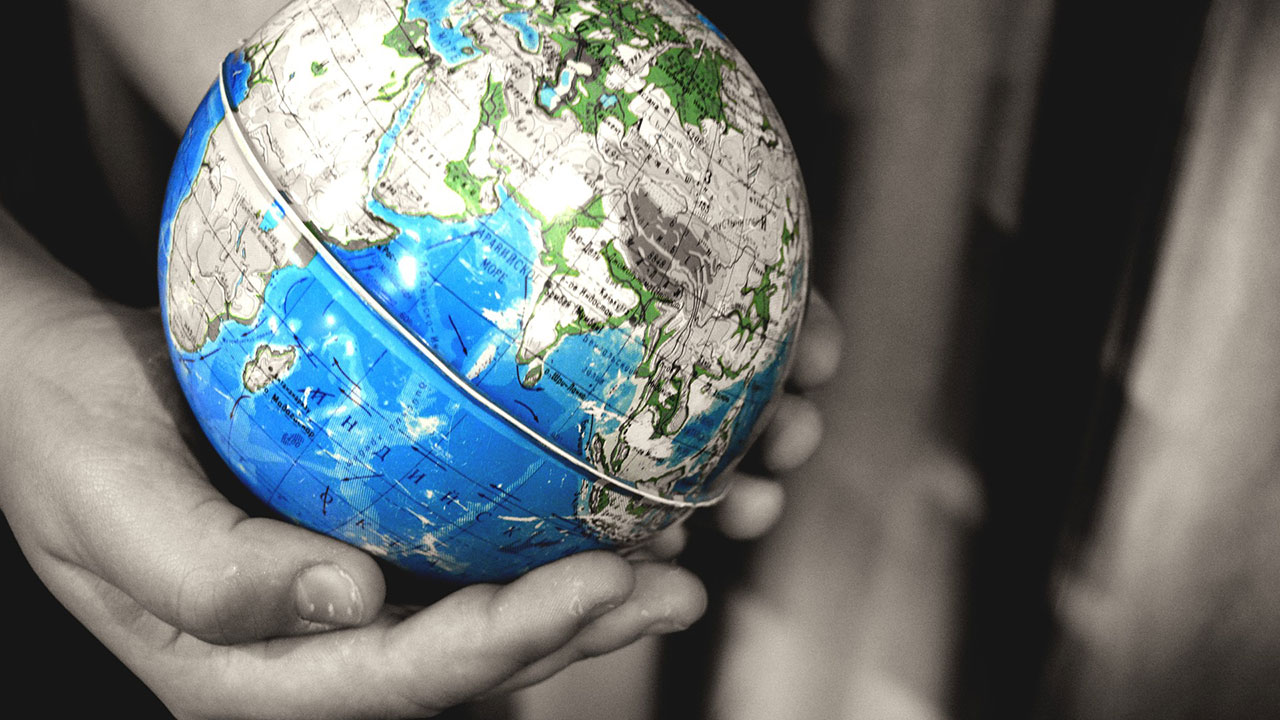 So, you want to be an ESG investor? You're not alone. Forty per cent of investors say the coronavirus pandemic has made them think more about investing sustainably, according to a survey conducted by Boring Money founder Holly Mackay.
"There is just that moment of realisation we've all had the world's gone to hell in a handcart, and we all sat back and reassessed how we live our lives," Mackay told Morningstar UK senior editor Holly Black.
"People have also looked at markets, at sectors which have done well, and we've started to see evidence more and more of sustainable funds sort of outperforming, about some sectors doing particularly well."
This sentiment is borne out in the data. Retail assets in sustainable investments were up 21 per cent at the end of the second quarter of 2020, compared with June last year, totalling $19.9 billion research by Morningstar analysts revealed last month. And new funds are springing up to meet this demand. Ten new sustainable investment funds were launched in Australia between January and August this year, bringing the total number of sustainable strategies available to retail investors to 108.
"The momentum of sustainable fund launches has lifted significantly since 2015," says Grant Kennaway, lead author on Morningstar's Sustainable investing landscape report.
Australia & New Zealand Sustainable Fund and ETF launches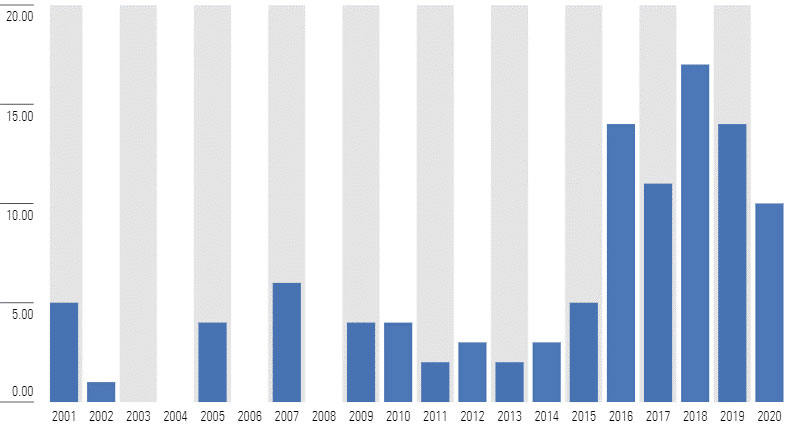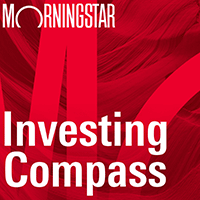 Listen to Morningstar Australia's Investing Compass podcast
Take a deep dive into investing concepts, with practical explanations to help you invest confidently.

Source: Morningstar Direct. Data as of 31 August 2020
But now the hard work comes in. As more and more funds carry a "sustainable investing" label, the challenge for investors is to find a fund that lines up with their beliefs. ESG investing can be an incredibly personal decision. Investors need to be confident that not only will the fund they pick deliver decent returns but it will invest in the types of assets they expect.
How can investors tell the difference between a fund manager that's truly focused on sustainable investing and one that incorporate ESG factors but in a limited way?
Does the investing approach align with the claims investors read in sales materials?
Does the firm have ESG proxy-voting guidelines, and what is its track record?
These are all questions the Morningstar ESG Commitment Level seeks to answer. The new rating identifies the best-in-class funds in the context of ESG investing, while highlighting those which are subpar in their approach to ESG investing.
MORE ON THIS TOPIC: ESG and sustainable investing: a guide
"Amid both a rapidly increasing number of sustainable fund launches and claims made by more and more asset managers that they are incorporating ESG factors into their investment decisions, investors are seeking help," Morningstar director of sustainability research Hortense Bioy says.
"They want to understand how ESG factors inform investment strategies and also which funds and asset managers are committed to delivering the ESG outcomes that best meet their preferences."
Before we examine the standout firms, let's look at how the new ratings operates.
The sustainable investor's tool kit
The Morningstar ESG Commitment is expressed on a four-tier scale running from best to worst: Leader, Advanced, Basic, and Low. To be considered Advanced, funds must sit just below the ones that earn the Leader designation, but that Morningstar still considers to be among the best ESG offerings that it covers.
"Funds should incorporate ESG analysis into the investment process to a significant degree and in multiple respects and have a sound engagement and proxy voting program," explains Jeffrey Ptak, head of global manager research at Morningstar.
The ESG Commitment Level ratings complement the tools that Morningstar already offers to help investors find investments that align with their preferences, including the Morningstar Sustainability Rating and the Morningstar Low Carbon Designation. The difference is that while these quantitative measures reflect what's in a fund's portfolio and the levels of ESG risks that those holdings carry, the ESG Commitment Level helps investors understand which strategies and asset managers are serious about ESG.
Learn more about the Morningstar ESG Commitment Level rating:
Best in class
The ESG Commitment Level and accompanying text will be made available across Morningstar in the future, much as the Analyst Rating presently is. This week, analysts have released the first round of new ratings on a group of just over 100 funds and 40 asset managers across the globe.
Here's a closer look at five Australian funds that have scored top Commitment Level ratings:

Source: Morningstar Analysts
Stewart Investors Wholesale Worldwide Leaders received top marks from analysts who praised the fund's leadership and integration of ESG into all aspects of the investment approach. The large-cap global equity strategy is led by Sashi Reddy, who is part of Stewart Investors' 12-member Sustainable Funds Group. The team also focuses on hiring people with a passion for ESG matters, analysts say, and all members fully incorporate ESG research into their daily work.
"A by-product of this philosophy is that the strategy will not invest in companies with material exposure to harmful products, including weapons, tobacco, alcohol, fossil fuels, and gambling."
Morningstar analysts also like that ESG is ingrained into all aspects of the investment approach, and that the investment team has a long history of engaging with companies.
Stewart Investors Wholesale Worldwide Leaders carries a Gold-Morningstar analyst rating and was one of the top performing funds during the covid-19 sell-off earlier this year, delivering returns 9.42 per cent above the MSCI World Ex Australia NR index.
MORE ON THIS TOPIC: What the pandemic means for sustainable investing
Morningstar analysts also examined how funds communicated their portfolio holdings and proxy-voting to investors. The AXA IM Sustainable Equity Fund received top marks for its reporting thanks to its portfolio visualiser tool, which shows ESG scores for every stock and the resulting portfolio impact. But not all funds have met this standard. Analysts say for example that Ausbil Active Sustainable Equity's engagement is "solid", but marked the fund down for its reporting standards, noting that voting statistics and ESG metrics are summarised broadly at the firm-level rather than at each individual strategy. Ausbil's fund received a "basic" ESG Commitment Level rating.
Strong ESG resources was also a focus for analysts. The Acadian Sustainable Global Equity fund was marked down by analysts due to the departure of a senior member of the responsible investment team. The fund received a rating of "basic".
"Director of responsible investment Asha Mehta left in July 2020; this role included chairing Arcadian's responsible investment committee," analysts say.
"While not heavily involved in portfolio management or ongoing research, the exit nevertheless leaves a temporary void in Acadian's ESG leadership and gives cause for a tempered view."
On ESG investment process, Australian Ethical Australian Shares received top marks and was described by analysts as "setting the standard for Australian domestic-equity strategies". Stocks must pass strict ESG criteria outlined in the 23 principles of Australian Ethical Investment's Ethical Charter, which includes positive and negative screens. Analysts also noted the fund's active engagement with companies, advocacy, and proxy voting.
"ESG analysis is a key part of identifying investment risks and opportunities in stocks well in advance of most competitors," analysts say.
Lighter touch
Several funds who classify themselves as "sustainable" or "ethical" have received the second lowest rating of "basic". The designation means these funds offer a degree of ESG incorporation that distinguishes them from strategies with no or poor incorporation, but they are lacking in at least one key aspect.
"They may, for example, not have strong ESG investment personnel or data, or ESG criteria may not be well incorporated into their investment processes," explains Ptak. "Funds that simply exclude a few basic areas or otherwise implement lighter touch ESG processes would likely land here in the absence of other clear strengths."
BetaShares Global Sustainability Leaders "basic" rating stems from a low commitment to ESG at the parent level. Perpetual Wholesale Ethical SRI was marked down for "ESG analysis lagging its peers" and AMP Capital Ethical Leaders International Shares suffered from "slower integration of ESG at the broader firm level" and "recent staff turnover". Analysts did however applaud BetaShares' Responsible Investment Committee that undertakes active ownership initiatives such as proxy voting and company engagement initiatives - setting it apart from many passive peers.
"The main downside to this assessment is that it is offered by a firm that, despite being a large distributor of ETF products, doesn't have any ESG policies in place at the firm level, and such considerations are also mostly absent across most of its product range," analysts say.
"This holds the overall score back under our methodology."
MORE FROM MORNINGSTAR ON SUSTAINABLE INVESTING:
Enviro-conscious investors need to cast a broader net
ESG investing is about long-term risk management
If you're not already an ESG investor, you probably will be