News
Breaking down the balance sheet
The following article is part of an ongoing educational series. The previous article can be found here.
We concluded the most recent article in our ongoing educational series by putting the profit and loss statement through a series of "road tests."
In the next two parts of our series, we'll do the same with the two remaining statements found in every listed company's annual report: the balance sheet and cash-flow statement.
When it comes to working through the three key financial statements found in every annual report, it doesn't much matter in which order you do this but, somewhere along the line, it's worth scanning the balance sheet.
Fortunately, it appears in much the same format in each annual report and is fairly easy to understand. You may find this section easier to work through if you have a real balance sheet to refer to - any one will do - but it's not essential.
The balance sheet tells you what the company owns (its current and non-current assets), what it owes (its current and non-current liabilities), and the total value of shareholders' interests in the company (shareholders' equity or shareholders' funds).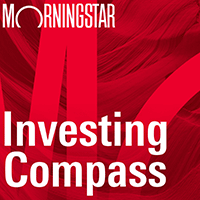 Listen to Morningstar Australia's Investing Compass podcast
Take a deep dive into investing concepts, with practical explanations to help you invest confidently.

In theory, shareholders' equity represents the amount that shareholders would have received if the company had been wound up on the balance date.
Why is it called a "balance" sheet? Because the company's total assets must always "balance" with the sum of total liabilities and shareholders' equity. This makes perfect sense if you think about it.
If a company owns $10 million worth of assets and owes its debtors $2 million, the stake owned by shareholders is the difference between the two: $8 million. Shareholders would have had $8 million to divide among themselves had everyone taken their bat and ball and retired that day.
This last concept is critical. A balance sheet represents merely a one-off glance at a company's financial health on its balance date, which for many companies is 30 June.
While it is an audited financial statement and should reflect the genuine state of financial affairs within the company, things can change literally within hours of a balance sheet being struck.
Those suppliers require payment on 1 July? That new short-term loan has finally been approved? New balance sheet!