News
Big name 'finfluencers' take centre stage: Editor's Views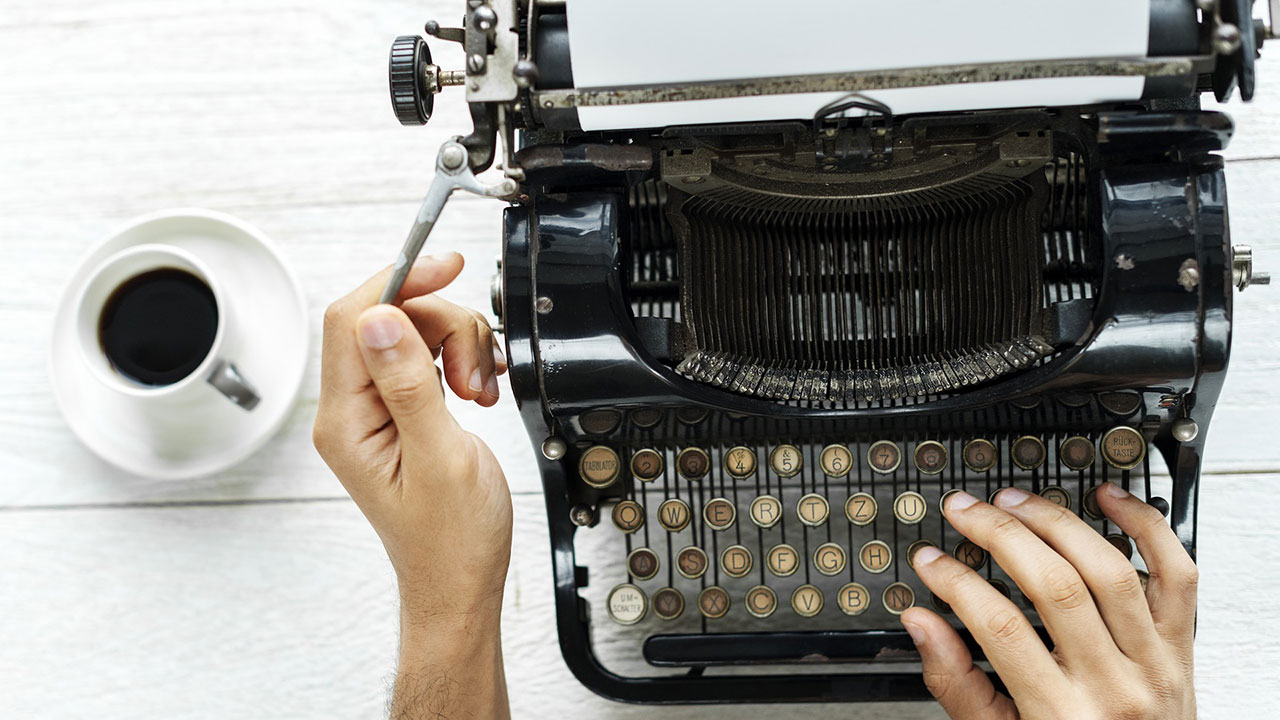 An invitation to the MarketLit Conference dropped into my inbox this week. The digital event, put on by boutique investor and media relations agency The Capital Network, is billed as Australia's first financial influencer Millennial and Gen Z investment conference. The conference promo video gives you some idea of the theme:
"Women and millennials are investing. Out with the old, in with the new."

All the "big" names in finfluenc-ing are on the bill, including She's On The Money's Victoria Devine, Ladies Finance Club founder Molly Benjamin and TikTok sensation Queenie Tan. Admittedly, the event is uniquely Gen Z: it's streaming via YouTube, presentations are limited to five minutes and listed companies must include a focus on ESG (environmental society [sic] and governance).
"I think ESG considerations are no longer negotiable and MarketLit's focus on sustainable and ethical investing highlights how listed entities are working to change the world for the better," says Capital Network co-founder Lelde Smits.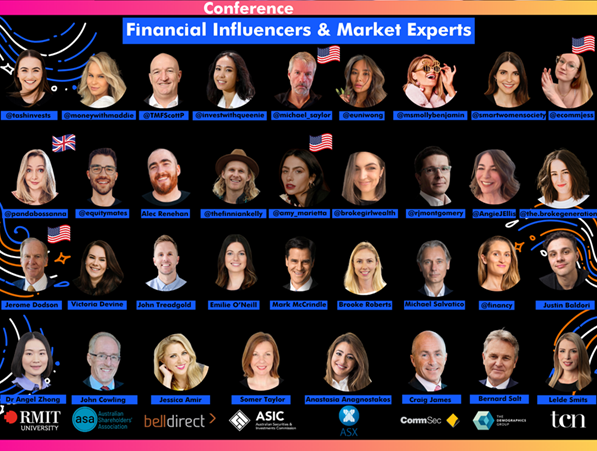 Source: The Capital Network
Putting my cynicism aside, the list of participating ASX companies makes for interesting reading. As the press release accompanying the event points out, millennials stand to inherit around $3.5 trillion from Baby Boomers over the next two decades. Reaching this emerging demographic early could be highly lucrative.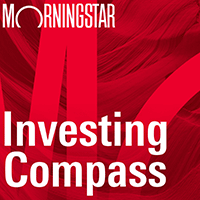 Listen to Morningstar Australia's Investing Compass podcast
Take a deep dive into investing concepts, with practical explanations to help you invest confidently.

The line-up is stacked with representatives from small and micro cap companies caps at the risker end of the market. The largest company featured is Brickworks Ltd (BKW), market cap $3.67 billion. The remaining names are between $6 million and $570 million. It seems the likes of BHP, Fortescue Metals Group and Charter Hall are happy to stick with their longer-term shareholders at the ASA Conference (for now).
By sector, Basic Materials has the largest showing, with nine companies including junior explorers such as Impact Minerals, Hexagon Energy Materials and Maximus Resources, which mine for gold, nickel, copper and graphite. It remains to be seen what they'll have to say about ESG. Theta Gold Mines' ESG page is still under construction.
ASX listed companies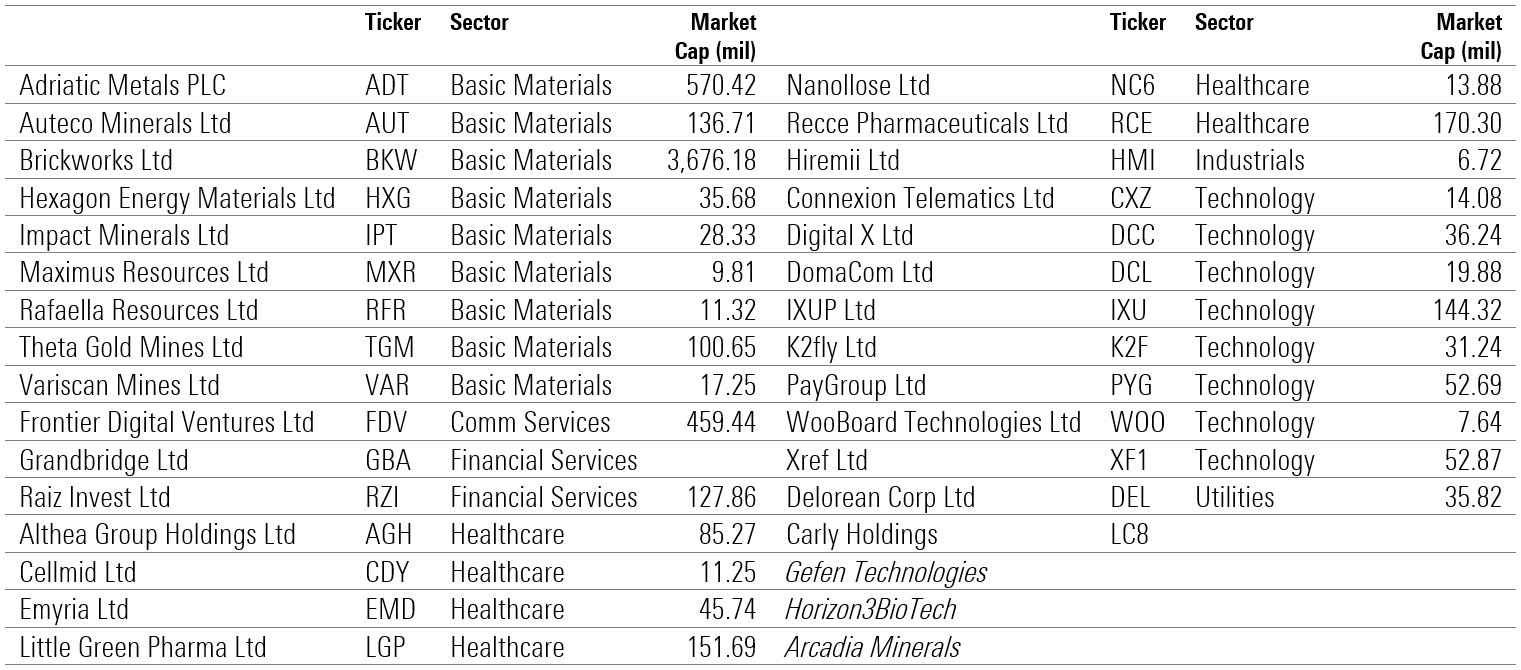 Source: The Capital Network, Morningstar Direct
At a recent event, a top exec of a company with ESG no-nos told me that as managers slap on stringent ESG screens and investing criteria, it's becoming harder and harder to tap the larger end of town for capital. They see the highly active Gen Z/Millennial market as a potential source of capital. As investors increasingly turn to platforms such as TikTok and YouTube for financial advice, it can't be a bad idea to rub shoulders with their biggest influencers. And if the GameStop frenzy is anything to go by, a small group of retail investors can start a financial storm.
Beyond the MarketLit guest list, the mere existence of this conference says something about where this market is at. Out from behind the halo light, finfluencers will be on stage with representatives from the ASX, ASIC and CommSec. At last month's Stockbrokers and Financial Advisers Association Conference, Financial Services Minister Jane Hume rejected calls to address the growing online market for unlicensed financial advice saying:
"The TikTok influencer spruiking Nokia is not that different to the bloke down at the pub who wants to tell you all about the really great company he just invested in but with a much louder voice. As has been the case since taxi drivers started giving stock tips, it is an inevitable part of a financial ecosystem."
Seems this conference goes beyond doling out stock tips at the BBQ. ASIC will be there if anyone wants to dob in phony advice.
As the person responsible for the agenda of the Morningstar Individual Investor Conference (coming later this year, Millennials/Gen Z welcome), I like to survey like-events for ideas. Finfluencers are indeed making their way on to conference programs. The Equity Mates, for instance, made an appearance at this year's ASX Investor Day. The formula for a successful investing conference naturally includes sessions that investors want to attend as well as a couple of big names to guarantee bums on seats. But when young retail investors are in the audience, I think event organisers should also commit to disclosing where a speaker has paid to play, where they have a commercial relationship with a speaker and whether sponsors have had editorial control or influence over the program. Moderators should be independent and free to keep panellists honest, and any audience Q&A should be open (not subject to organiser censorship). There's a place for sponsored content in conference programs. A bona fide expert is entitled to a speaker's fee. But that should be disclosed to the audience.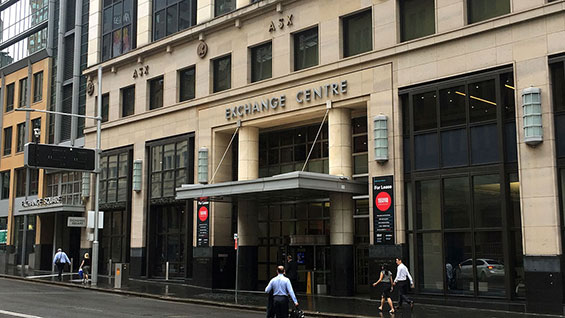 Another company which may need the next generation of investors is Endeavour Group (ASX: EDV). The pubs, hotels and liquor retailing business demerged from Woolworth's (ASX: WOW) this week, debuting on the ASX on Thursday at $6.60. Is it worth your consideration? Morningstar's Johannes Faul believes the company will represent exposure to one of the most well-entrenched dividend-paying business in the Australian retail landscape. You can watch his take on the company in this video interview with Lex Hall. His pre-IPO report ($) can be found here.
Morningstar has just launched a new podcast! 'Wealth of Experience' is a collaboration between Morningstar head of equities research Peter Warnes and Firstlinks managing director Graham Hand. Each week, they'll analyse, explain and have some fun talking about financial markets, stocks, products, trends and government policies. Having worked alongside both Peter and Graham, I know I have personally benefited from their wealth of experience in financial markets – there's nothing these two haven't seen before. Download the podcast.
This week's Your Money Weekly Peter Warnes surveys the mixed messaging coming out of the FOMC - Federal Open Market Committee - on rate rises. "My guess: the two most hawkish participants are Bullard and Dallas Federal Reserve president Robert Kaplan."
In Firstlinks, Graham Hand examines death of 'allfinanz' – combining banking, wealth and insurance and cross selling – as CBA sells off its insurance arm. He also covers the Your Future Your Super reforms, examines how inflation hits assets and new research on the high net wealth sector.
How much should ASX CEOs be paid? Brian Han opens a can of worms in the latest edition of Brianstorm comparing exec pay against the average wage.
When we think of ETFs we think passively managed index-tracking funds. But Lewis Jackson's article on which stocks major ESG ETFs have dumped from their portfolios shows how rigorous ESG screens can force passive funds to make active decisions.
Bitcoin was back in the news this week as China's central bank pledged to crack down on mining and transactions and JPMorgan predicted a price drop. So, is bitcoin the new gold? James Gard explores.
The cost of retirement is on the rise as Australia emerges from its pandemic-induced downturn, writes Anthony Fensom.
Next week, look out for our coverage of the PEXA IPO. The company is due to list on the ASX early next month.
More from Morningstar