News
Hayne inquiry spotlights poor payment practices

The banking inquiry's crackdown on payment structures seeks to strike a balance between maintaining competition and ensuring customers get what they pay for.
Fee-gouging was a dominant theme throughout the year-long banking royal commission, whose final report last week sent shockwaves through Australia's financial sector.
This culminated in the exit on Thursday of two top-ranking NAB executives, CEO Andrew Thorburn and chairman Ken Henry.
But while the Hayne inquiry was sweeping in scope, many felt its 76 recommendations didn't go far enough.
One sphere of the financial world that felt hard done by was the mortgage broking sector. Kenneth Hayne's inquiry recommended mortgage brokers – who help people find the best deal on a home – should be paid up front by the borrowers. Currently they receive commissions from lenders.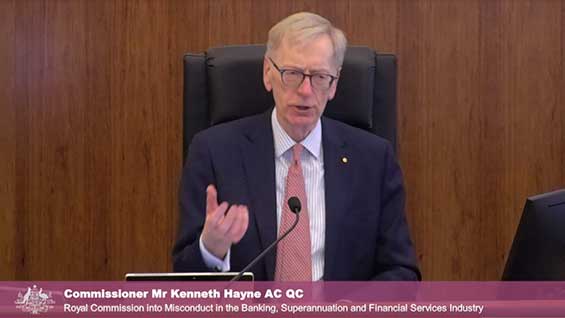 Fee gouging was among Hayne's key criticisms of the financial service industry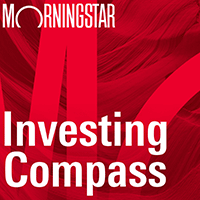 Listen to Morningstar Australia's Investing Compass podcast
Take a deep dive into investing concepts, with practical explanations to help you invest confidently.

By Hayne's reckoning, people are best served by paying money upfront for services received. But the government baulked at this on the grounds it would curb competition.
Understanding how these payments, or commissions, work can give you a better handle on investment decisions.
No free kick for banks
The commission's recommendations on how mortgage brokers charge for their services is the latest in a series of changes in the way the financial services industry gets paid.
The government resisted this change because of fears it would crimp competition in the sector, where almost 60 per cent of all home loans are sold by brokers, according to research from Deloitte.
Treasurer Josh Frydenberg made his thoughts known on Tuesday, after receiving the Hayne final report, saying "we don't want to give the big banks a free kick."
"We don't want the work that is currently with 25,000 small businesses and people working within the mortgage broking industry just simply to go to the big banks," he said.
Frydenberg indicated the potential complications of such a change would be reviewed in 2021.
But the government wants to end the payment of so-called trail commissions to brokers by banks and other lenders, and plans to ban them from 1 July 2020.
What is a commission?
A commission is a sum of money that is paid upon completion of a task, which usually involves selling a certain amount of goods or services. It can be paid as a percentage of the sale, or as a flat dollar amount based on sales volume.
Commissions can be paid both upfront and on an ongoing basis – known as trail commissions. These types of payments, which are usually automatically deducted from financial products, have been gradually removed or reduced over the past six or seven years.
Cracking down on conflicts
For financial advice on investments and superannuation, the use of so-called "conflicted remuneration structures" – in other words, where payment may influence the advice given – was banned by changes that were passed into law in 2012.
These banned commissions and volume-based payments, where charges vary according to the total sum of money invested, or the number of financial products sold. These applied from 1 July 2013.
In a process known as "grandfathering", agreements entered into before this date were allowed to continue. On Hayne's recommendation, the government vows to end grandfathering from 1 January 2021.
Malpractice rife in insurance sales
Commission-ending laws didn't initially apply to the sale of life insurance products or advice, but this changed in 2016.
At the time, the industry watchdog uncovered widespread mis-selling of life insurance. More than one-third of this advice failed to put clients first. This included numerous examples of "churn" where advisers switch clients between policies – often against their best interests – to benefit from commissions on the new products.
After several inquiries and reviews, the Corporations Act was amended to curb the amount of up-front and ongoing commissions that could be billed to consumers.
More than 300 people owed $30m
Hayne has also recommended a new compensation program, recognising payment arrangements are often the cause of consumer complaints.
Funded by the financial services industry, this "compensation scheme of last resort" would help ensure people are justly rewarded when a complaint lodged with the Australian Financial Complaints Authority is upheld.
Frydenberg estimates this will affect about 300 people who missed out on compensation because the entities involved were insolvent or otherwise unable to pay. These people stand to receive about $30 million.
"Personal responsibility for financial decisions rests with those who make them. However, consumers and small businesses who suffer harm as a result of misconduct will now have access to redress," Frydenberg said following the release of the final report.
"The government will also compensate individuals who have a prior finding in their favour by AFCA [which] were never paid because the institutions responsible were unable to pay."
AFCA is a dispute resolution body established in February last year. It complements the Financial Ombudsman Service, which investigates disputes involving superannuation, loans, insurance, financial planning and investments, up to a $500,000 limit.