News
Investing basics: give the gift of wealth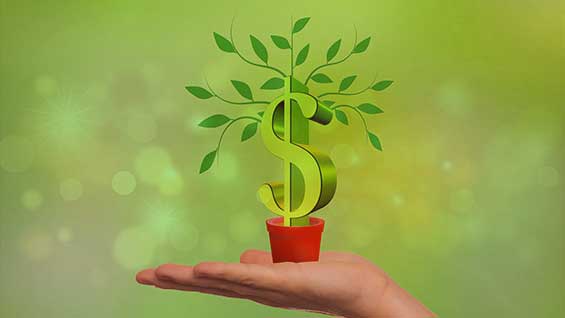 Every year I watch my nieces and nephews tear through mountains of Christmas presents after lunch. Last year, it was all about PAW patrol and Lego. This year, the top trends are apparently Fingerlings and Pomsies. Whatever they are.
If you'd asked me at a similar age what my favourite Christmas gift was, it would have been a Furby I could program to say my name, but with hindsight? Shares in Commonwealth Bank from my parents. Not only have they provided a welcome yearly dividend, but it sparked a life-long interest in saving and investing.
My mother likes to remind me that she bought those shares in the early 2000s for around $25 per share. While it's been a tough year for my portfolio, those shares have risen to $70 today.
So, this year, ditch the Christmas shopping and get your loved ones something they'll appreciate well beyond Boxing Day. Unlike plastic tat which will decrease in value, an investment is forever. While your friends and family might not thank you now, they'll be grateful in the long run. Forget Let it Snow – make it rain this Christmas.
Here are some ideas to get you started:
Australian or international shares
Minimum investment amount: brokerage $10-20, price of the stock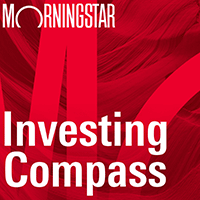 Listen to Morningstar Australia's Investing Compass podcast
Take a deep dive into investing concepts, with practical explanations to help you invest confidently.

Annual fee: $0
If you want to give someone a gift of money that's also meaningful, a handful of shares in a blue-chip company or well-known brand can be a great way to show them you care. For example, instead of buying someone an Apple watch, you could gift them part ownership of Apple Inc.
If you've never bought a stock before, let these quick reads 'What is a share where can I buy one' and 'How to buy shares on the ASX' guide you. Similarly, you can give someone a gift card for US stocks via the company Stake, allowing them to choose their own shares.
If you need some help selecting the perfect stock, Morningstar's global and Australian best stock ideas list ($) is a great source of insights and analysis. Our free stock screener is also a powerful tool to help you navigate the over 2,000 listings.
Exchange-traded-funds
Minimum investment amount: brokerage of $10-20, price of the ETF
Annual fee: range depending on the product – cheapest option 0.04 per cent (ASX: IVV)
An ETF, or exchange-traded fund, essentially owns a tiny amount of a multitude of different companies. This is a great way to diversify your gift and make sure that over the long term it will have the best chance of success, making it the perfect entry point for a newbie investor.
ETFs provide easy access to a range of asset classes including bonds, gold, and infrastructure. Like a share, ETFs are listed on the Australian Securities Exchange and can be purchased via an online broker like CommSec or nabtrade.
If you're feeling overwhelmed, these articles – 'A beginners guide to ETFs' and '3 top rated ETFs for your portfolio' will walk you through the basics and help you select a top rated product. Morningstar fund analysts also publish independent ratings and analysis for ETFs ($), and free performance tables.
Listed investment companies
Minimum investment amount: brokerage of $10-20, price of the LIC
Annual fee: ranges depending on the product
A first investment always comes with a choice. Am I going to select my own investments, or pay a professional to make decisions on my behalf, or both? A LIC, or listed-investment company, is giving someone access to an actively managed portfolio of assets. A portfolio manager is responsible for selecting and managing the company's investments. 
Like shares and ETFs, LICs are listed on the Australian Securities Exchange and can be purchased via your favourite online broker.
Need some more guidance? Check of this article 'Understanding your listed investment company'. Morningstar fund analysts publish independent ratings and analysis for LICs ($), and free monthly reports. Amongst Australia's most popular include the Australian Foundation Investment Co (ASX: AFI), Argo Investments Ltd (ASX: ARG) and Milton Corporation Ltd (ASX: MLT).
Micro investing apps
Minimum investment amount: $5
Annual fee: check the individual product website for more details
Micro investing smartphone apps have revolutionised investing by letting beginner investors bypass fund managers and make regular, small investments. An app like Raiz can be set up to take recurring investments or use spare change rounded up from daily purchases. For example, if you spend $3.50 on your morning coffee, Raiz will invest 50 cents into a portfolio of ETFs. Raiz joins a host of similar platforms including:
RateSetter – a peer-to-peer lending app that matches investors or lenders with borrowers for as little as $10
BrickX – fractional property investment app that providers a simple and low-cost way to access Australia's property market
Spaceship Voyager – automated small investments in a portfolio or international and Aussie stocks
Investing books
If you prefer to give someone something tangible to go with your investment gift, a good personal finance book will never go astray. The Barefoot Investor for the beginner and The Intelligent Investor for those with a little nous are finance essentials that help with mindset, practical tips, education and improving your financial habits.
For more book ideas, visit our 'Summer Reading List'. Books like these can give a loved one the tools and knowledge they'll carry for life.
Note: All investments carry risk. Please ensure to read the fine print when you're buying on someone's behalf.