News
Investing basics: High interest savings accounts
Investing in stocks is often the best way to reach long-term financial goals, but because cash also has its place, we've rounded up some of the best savings rates on offer.
A savings account alone is an ineffective way of accumulating wealth, particularly highlighted in our current low interest rate environment, where the major banks are offering base interest rates of just 1 per cent or less.
Meanwhile, annual inflation is running just shy of 2 per cent, eroding the value of those savings.
Alternatively, tipping your cash into higher returning investments like Australian and international stocks could see you substantially increase your long-term savings.
Data from Fidelity International shows an annual $5,000 investment in the ASX 200, starting in 2001, would now be worth almost $195,000.
In contrast, a cash investment would have grown to just $120,584 if we assume an interest rate of 3 per cent – a difference of more than $70,000 over 18 years.
That said, an easily accessible pot of cash held separate from the whims of stock market volatility can be prudent – for emergencies or building wealth to capture new investment opportunities.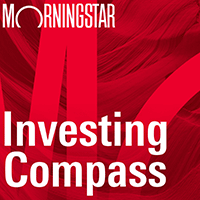 Listen to Morningstar Australia's Investing Compass podcast
Take a deep dive into investing concepts, with practical explanations to help you invest confidently.

What are savings accounts?
ASIC's money smart website classifies savings accounts as bank accounts specifically designed to help your savings grow faster. They offer a higher interest rate than basic transaction or everyday accounts.
Some also make it harder for you to access your money, such as by not providing you with an automatic teller machine card. But most will give you immediate access to your money when you need it, unlike term deposits, which may charge a hefty penalty if you withdraw funds early.

Typically, savings accounts offer three different types of rates:
Standard variable
Maximum variable
Introductory.
The standard variable rate is a base interest rate offered by the savings account provider, which may vary at any time.
Interest rates are typically calculated daily based on the balance of your account and credited to your account at the end of the month.
The maximum variable rate is a special promotional interest rate or bonus interest rate providers sometimes offer on top of the standard variable rate.
This offer will typically have terms and conditions attached which you'll need to comply with to receive the maximum rate such as making regular deposits or transaction linking accounts.
In addition, some providers may offer an introductory rate or teaser/honeymoon rate as an incentive to open a savings account. This offer typically has an expiry date, after which it will revert to the standard variable rate.
Other potential traps to look out for when comparing account options are:
Account keeping fees
Maximum account balances
Age restrictions.
You may also want to look for an account that gives you online access to your funds – 24 hours a day, seven days a week.
Remember, any interest you receive from your savings account must be declared in your tax return.
Best maximum variable rate
Standard variable rate accounts are a decent option, but few offer rates that exceed inflation. To achieve a more reasonable rate of growth, an account with a maximum variable rate option may be a better option.
Though many people don't look outside the major banks, some smaller institutions provide better rates. For example, Credit Union Australia offers a maximum variable rate of 2.9 per cent on its eSaver Extra account for balances up to $750,000, and UBank pays a maximum rate of 2.87 per cent.
Source: www.ratecity.com.au. Rates are variable and accurate as at 14 March, 2019.
Best standard variable rate accounts
Complying with all the requirements providers set to receive the maximum variable rates can be taxing. But if you're going to rely on the standard variable rate, it pays to shop around.

Source: www.ratecity.com.au. Rates are variable and accurate as at 14 March, 2019

Source: www.ratecity.com.au. Rates are variable and accurate as at 14 March, 2019.