News
Morningstar Global Equity Classification Structure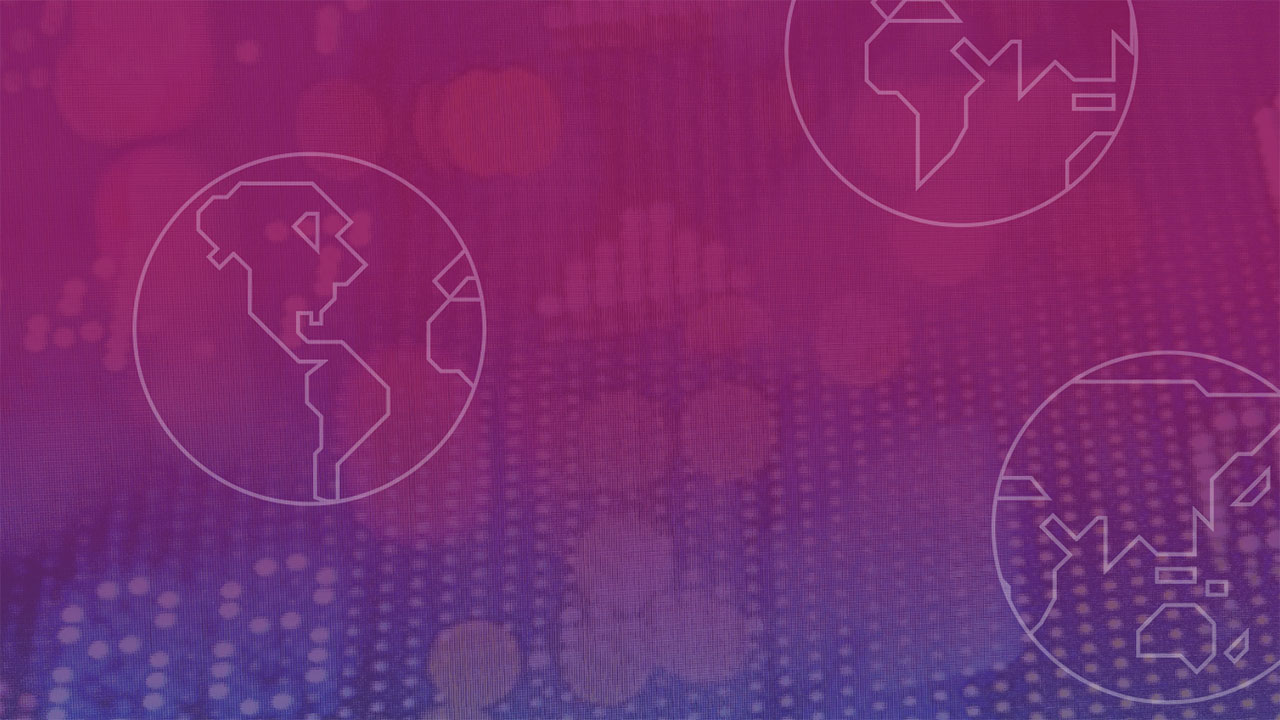 Introduction
Portfolio diversification is generally thought of in terms of market capitalization and investment style, yet sector diversification is equally important. Pursuing a growth investment style via internet stocks leads to substantially different portfolios—and results—than pursuing growth via health services stocks.
Morningstar is introducing a new sector structure that is more logical, allows for intelligent diversification, and makes it easier to understand the decisions being made by portfolio managers.
It divides the stock universe into three major economic spheres or Super Sectors, Cyclical, Defensive and Sensitive. Within each of these Super Sectors, three groups for Defensive and four groups for Cyclical and Sensitive are defined for a total of 11 sectors. Industry groups and specific industries within each sector permit further analysis.
The result is a unified system that is applicable to stocks, funds and portfolios.
It allows investors to quickly evaluate the similarities and differences of funds and portfolios by comparing exposure to the three Super Sectors, but also permits further examination of holdings at a very granular level.
Morningstar began using this classification structure October 15, 2010.
Platform Structure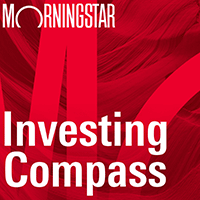 Listen to Morningstar Australia's Investing Compass podcast
Take a deep dive into investing concepts, with practical explanations to help you invest confidently.

The platform structure is a single, unified scheme with the Morningstar equities universe forming its base. These equities are mapped into their appropriate industries and the industries themselves are mapped into industry groups. These industry groups are then rolled into sectors. Finally the sectors are consolidated into Super Sectors.

Industries
Each equity is mapped into one of 148 industries, the one which most accurately reflects the underlying business of that company. This mapping is based on publicly available information about each company and uses annual reports, Form 10-Ks and Morningstar Equity Analyst input as its primary source.
Other secondary sources of information may include company web sites, sell-side research (if available) and trade publications.
Industry Groups
Industries are subsequently mapped into 69 industry groups based on their common operational characteristics. If a particular industry has unique operating
characteristics—or simply lacks commonality with other industries—it would map into its own group.
However, any industry group containing just one single industry does not necessarily imply that that industry is dominant or otherwise important. The assignment simply reflects the lack of a sufficient amount of shared traits among industries.
Sectors
Industry groups are folded into the 11 sectors listed below.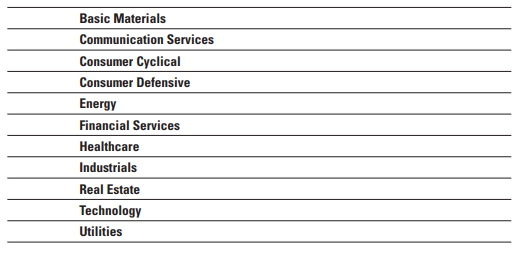 Sectors
Basic Materials
Companies that manufacture chemicals, building materials and paper products. This sector also includes companies engaged in commodities exploration and processing. Companies in this sector include ArcelorMittal, BHP Billiton and Rio Tinto.
Communication Services
Companies that provide communication services using fixed-line networks or those that provide wireless access and services. This sector also includes companies that provide internet services such as access, navigation and internet related software and services. Companies in this sector include AT&T, France Telecom and Verizon Communications.
Consumer Cyclical
This sector includes retail stores, auto and auto parts manufacturers, companies engaged in residential construction, lodging facilities, restaurants and entertainment companies. Companies in this sector include Ford Motor Company, McDonald's and News Corporation.
Consumer Defensive
Companies engaged in the manufacturing of food, beverages, household and personal products, packaging, or tobacco. Also includes companies that provide services such as education & training services. Companies in this sector include Philip Morris International, Procter & Gamble and Wal-Mart Stores.
Energy
Companies that produce or refine oil and gas, oil field services and equipment companies, and pipeline operators. Companies in this sector include BP, ExxonMobil and Royal Dutch Shell.
Financial Services
Companies that provide financial services which includes banks, savings and loans, asset management companies, credit services, investment brokerage firms, and insurance companies. Companies in this sector include Allianz, J.P. Morgan Chase and Legg Mason.
Healthcare
This sector includes biotechnology, pharmaceuticals, research services, home healthcare, hospitals, long-term care facilities, and medical equipment and supplies. Companies in this sector include Astra Zeneca, Pfizer and Roche Holding.
Industrials
Companies that manufacture machinery, hand-held tools and industrial products.
This sector also includes aerospace and defense firms as well as companied engaged in transportations and logistic services. Companies in this sector include 3M, Boeing and Siemens.
Real Estate
This sector includes mortgage companies, property management companies and REITs. Companies in this sector include KimcoRealtyCorporation,VornadoRealtyTrust and WestfieldGroup.
Technology
Companies engaged in the design, development, and support of computer operating systems and applications. This sector also includes companies that provide computer technology consulting services. Also includes companies engaged in the manufacturing of computer equipment, data storage products, networking products, semi¬conductors, and components. Companies in this sector include Apple, Google and Microsoft.
Utilities
Electric, gas, and water utilities. Companies in this sector include Electricité de France, Exelon and PG&E Corporation.
Super Sectors
Sectors are consolidated in three Super Sectors: Cyclical, Defensive and Sensitive.
Cyclical
The cyclical super sector includes industries significantly impacted by economic shifts. When the economy is prosperous these industries tend to expand and when the economy is in a downturn these industries tend to shrink. In general, the stocks in these industries have betas of greater than 1.
Defensive
The defensive super sector includes industries that are relatively immune to economic cycles. These industries provide services that consumers require in both good and bad times, such as healthcare and utilities. In general, the stocks in these industries have betas of less than 1.
Sensitive
The sensitive super sector includes industries which ebb and flow with the overall economy, but not severely so. Sensitive industries fall between the defensive and cyclical industries as they are not immune to a poor economy but they also may not be as severely impacted by a poor economy as industries in the cyclical super sector. In general, the stocks in these industries have betas that are close to 1.
These Super Sectors are a broader representation of Morningstar sectors.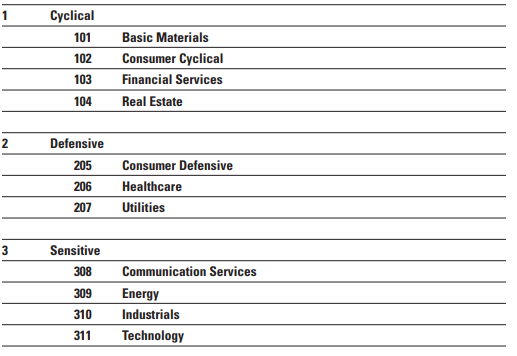 Mapping Rules and Maintenance
Mapping Rules
Equity industry assignment is based on very transparent rules. By and large, equities are mapped into the industries that best reflect each company's largest source of revenue and income. If the company has more than three sources of revenue and income and there is no clear dominant revenue and income stream, the company is assigned to the Conglomerates industry.
Maintenance
Based on Morningstar analyst research or other third party information, Morningstar may change industry assignments to more accurately reflect the changing businesses of companies.