News
We've made some changes to our hybrid credit research
Starting 17 December 2019, we have expanded our Hybrid research universe by replacing our current Australian credit research coverage with BondAdviser-labelled research report PDFs.
We're always evaluating our research approach to more effectively empower investor success and we believe this move will allow us to do just that by offering a broader research universe, more comprehensive datasets, and a similar research methodology.
Here are some of the benefits of this approach:
Broader research universe
BondAdviser currently covers at least 50 securities in the ASX-listed debt and hybrid space, as well as providing information on all Treasury Bonds. This compares favourably to Morningstar's current offering of only 35 hybrid securities. A broader set of covered securities is a major positive for Morningstar Premium members.
Seamless change, with similar research process
BondAdviser's Research team operates with a similar methodology, long-term focus, and investor-first mantra. The founder of BondAdviser, Nick Yaxley, was formerly Morningstar's hybrid credit analyst. Similarly, John Likos—now a portfolio manager at BondAdviser—succeeded Nick at Morningstar, covering hybrids for us for about five years. Both have built substantial industry credibility.
Extensive data and analytics
BondAdviser provides price data on covered securities daily, with data going back to 2004. The team also compiles industry-level analysis and datasets on top of this. Working with a trusted, capable organisation such as BondAdviser offers a substantial improvement in both breadth and depth of credit research for Morningstar Premium members.
Please take a few moments to read our FAQ.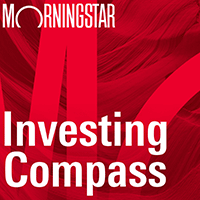 Listen to Morningstar Australia's Investing Compass podcast
Take a deep dive into investing concepts, with practical explanations to help you invest confidently.

Q: What will happen to credit data feeds?
A: Morningstar will be redistributing/including BondAdviser data within Morningstar's existing data feeds. This data will be mapped to our current taxonomy for existing coverage.
Q: Morningstar recently moved to a star-based rating system for equities and hybrids, but BondAdviser uses a word-based recommendation methodology. How does this impact clients?
A: BondAdviser uses three, word-based recommendation categories (Buy, Hold, and Sell), versus Morningstar's five-star rating system, but there are many similarities supporting the underlying research methodology.
Both rating systems:
Are based on the relative attractiveness of the underlying security to its peers and the likely performance versus the security's current market yield.
Consider key credit risks, including default, instrument structure, and liquidity.
Rely on both a qualitative and quantitative assessment of each security's issuing company.
We have opted to not re-map BondAdviser's recommendation system to our own given the difference in the number of categories, and our decision to outsource our credit research solution.
Q: What happens if BondAdviser analysts and Morningstar equity analysts differ in their outlook for a company?
A: As part of its research, BondAdviser will conduct its own research and use a variety of information sources to form an opinion on the company issuing a debt or hybrid instrument. It's possible that this assessment could differ from the opinion offered by Morningstar's equity analyst on the same company, but we see such differences as offering a broader range of information and opinions for clients.
Q: Are BondAdviser paid or otherwise compensated for their research by the issuing companies?
A: BondAdviser has no corporate banking and/or securities execution business. The firm is not aligned with any product providers. Their research analysts report to management, who in turn report to their Board of Directors.
The firm's contractual agreements with issuers and /or joint lead managers specify that all work is done in accordance with BondAdviser's internal policies, including the management of conflicts of interest and ASIC Regulatory Guide 79— Research Report Providers: Improving the quality of investment research, which enables BondAdviser to provide an objective assessment of the product.