News
Australian households the wealthiest in the world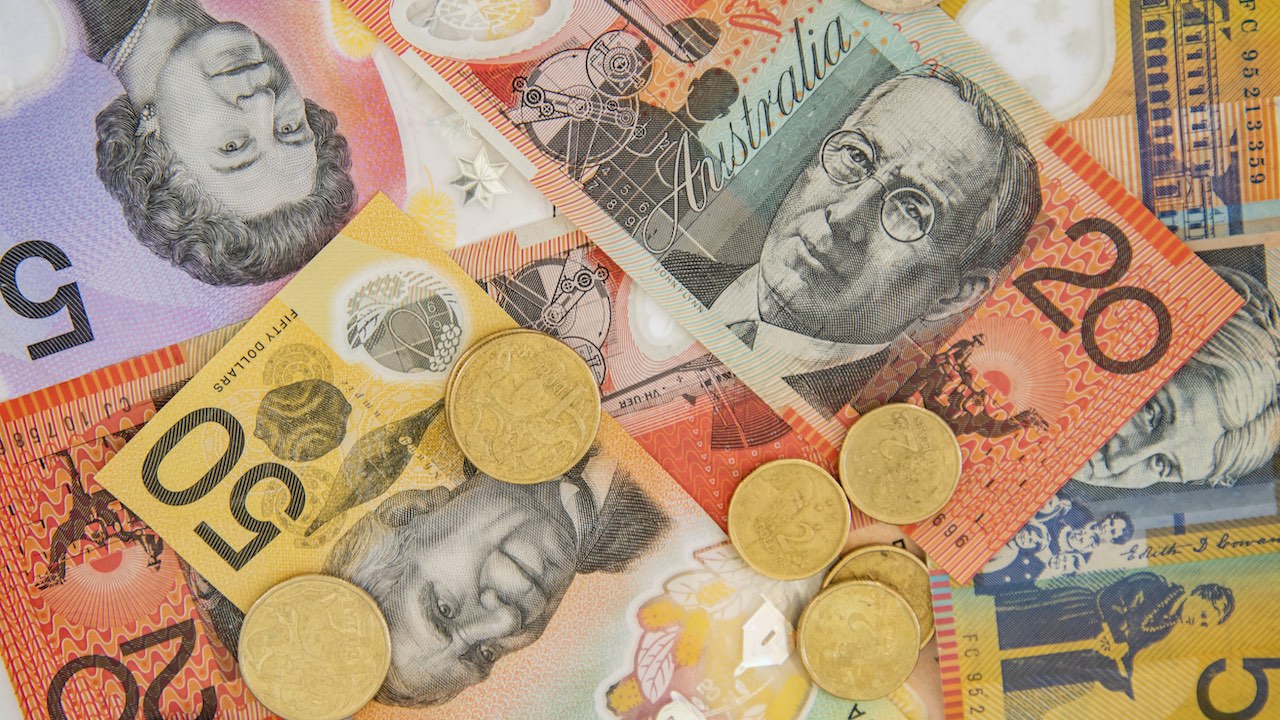 Australian household wealth hit a record high in the March quarter of 2021, growing at the fastest annual pace in over a decade despite the covid-19 pandemic. Australia's median wealth per adults now sits at the highest in the world.
According to recent data from the Australian Bureau of Statistics (ABS), total household wealth rose 4.3 per cent in the March quarter 2021 to $12.66 trillion, while wealth per capita jumped to a record high of $492,055. Through the year, household wealth jumped 15.3 per cent, the strongest annual growth since December 2010.
Household wealth was boosted by rising property prices and growing superannuation balances, reflecting robust employment growth over the quarter as economic conditions improved. Residential property assets soared 13.9 per cent or almost $1 trillion and stood at a record $8.33 trillion.
Superannuation reserves struck an all-time high of $3.42 trillion in the quarter, up from $3.34 trillion as at 31 December 2020, according to the ABS. Households held a record $1.34 trillion in cash and deposits and $1.15 trillion in shares at the end of March.
"The two key drivers of wealth are home prices and share prices," said Craig James, chief economist at CommSec. So, with home prices soaring across the country and key share price indexes just off record highs, it's not surprising that wealth levels are at record highs."
Given booming household wealth, "overall economic growth could be stronger-than-expected. And that could mean, higher demand for workers, higher wages and higher prices," he said.
Australians' wealth has been rising despite them taking on greater levels of mortgage debt. In the first quarter of 2021, household liabilities increased 1.2 per cent or $30.0 billion, mostly made up of a $21.2 billion rise in housing loans. That was driven by owner-occupier loans, which rose $20.7 billion.
Australia tops the world's wealth rankings
Despite high levels of household debt, Australians are among the wealthiest people in the world. According to the Credit Suisse Global Wealth Report 2021, Australia leads the world when ranking by median wealth per adult, as the chart below shows.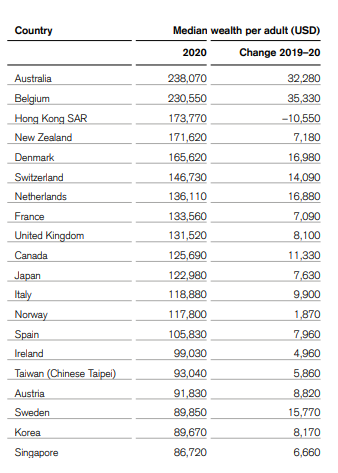 Source: Source: James Davies, Rodrigo Lluberas and Anthony Shorrocks, Credit Suisse Global Wealth Databook 2021
Australian wealth per adult gained more in Australia in 2020 than in most other countries, as the chart below shows; it rose by US$65,695 ($88,390), second only to Switzerland at US$70,729. Moreover, our nation abounds with millionaires. Australia (with 9.4 per cent of the adult population being millionaires) follows second only to Switzerland (at 14.9 per cent), compared to roughly 1 per cent of adults worldwide, according to the Credit Suisse report.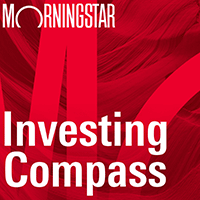 Listen to Morningstar Australia's Investing Compass podcast
Take a deep dive into investing concepts, with practical explanations to help you invest confidently.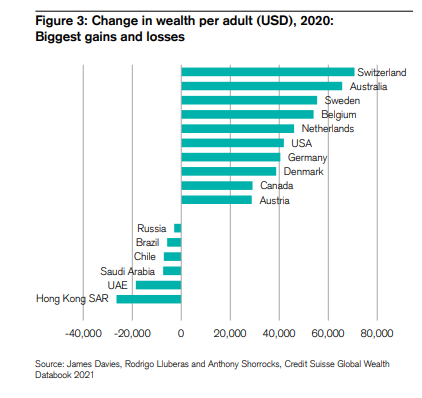 Greater diversification needed
Financial planners say Australians should be devoting more of their household wealth to equities rather than property to diversity their financial risk and fund a better retirement.
"While booming property prices do create opportunities, ultimately it is the assets other than your home that will determine the quality of your lifestyle," says Scott Keely, a financial planner with Wakefield Partners.
"You can rattle around in the nicest house on the street, but unless you release that equity (through downsizing or other options), this portion of your wealth will be of little use in retirement planning … You can't sell off your home, [so] other investment strategies should consider diversification into shares/fixed interest."
Rob Holder, Crestone's Asset Allocation Specialist adds that with such a large proportion of individual wealth tied up in the property market, it makes sense to diversify into other asset classes.
"This could take the form of shares, but also fixed income and alternative assets, such as infrastructure, private markets and even non-residential property assets," he says.
"Aside from portfolio diversification, the most obvious benefit to owning shares compared to property is the additional liquidity afforded by equity investments. It is also relatively easy to gain exposure to a diversified portfolio of shares through vehicles like ETFs and managed funds. Share investments require significantly less ongoing management than property investments, that typically require tenant management and maintenance."
Keeley adds that high levels of household debt also expose homeowners to the risk of rising interest rates.
"While lenders no doubt build in their own stress testing when it comes to mortgage assessment, borrowers need to do some homework themselves. A 1 per cent to 2 per cent rise in rates could have a detrimental impact on cashflow … you would be naïve to think that over the term of a 25- or 30-year mortgage, rates won't increase at some stage," he says.
While wealth sits at record highs, wealth inequality has increased in Australia. According to the Credit Suisse Global Wealth report, the wealth Gini, a measure of inequality, was 63.4 in Australia in in 2007. By 2020, the wealth Gini for Australia was up to 65.6.
"This rise in inequality is in line with the moderate increase in financial assets relative to nonfinancial assets since the former are less equally distributed," the report says.