News
Average new retiree is not accessing the age pension
New research challenges the popular perception that most Australians are accessing the aged pension the moment they become age eligible, suggesting the average Australian has adequate savings when they finish working.
Less than half (45 per cent) of recently age eligible Australians (age 66 years) were accessing the age pension at December 2018, and only 25 per cent of this age group were drawing a full age pension, Challenger says in a report published last week.
This compared with the 72 per cent of all age eligible retirees who access some form of the age pension.
Challenger says this shows the super system is working to reducing reliance on the age pension and deliver significant super account balances to Australians as they approach retirement.
"Contrary to many opinions, super is reducing reliance on the Age Pension for the large majority of people entering retirement. The evidence for this is that the average newly retired Australian is not accessing the Age Pension at all," report authors Jeremy Cooper and Aaron Minney say.
"Members across a wide range of funds have retirement savings that can support a more desirable lifestyle in retirement than has previously been achievable."
Challenger estimates that a typical couple household will be starting retirement today with more than $400,000 in superannuation. Over 80 per cent of 80-year-olds get some age pension.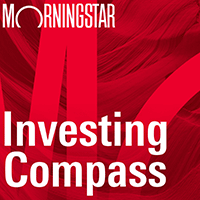 Listen to Morningstar Australia's Investing Compass podcast
Take a deep dive into investing concepts, with practical explanations to help you invest confidently.

Challengers conclusions were drawn from figures provided by the ATO showing the average super balance for Australians approaching retirement (aged 60-64) exceeded $300,000 in 2016-17.
To reach this figure, the ATO consolidated super balances across all funds (APRA and SMSF) for taxpayers using individual tax file numbers to overcome the problem of multiple accounts.
Challenger says these averages have been rising across all age groups and they expect this to continue as Australians who have spent longer in the compulsory system reach retirement.
"Future retirees will have had more time in the system in which to build up their super at a higher average contribution rate," the report says.
Average consolidated super account balance, by age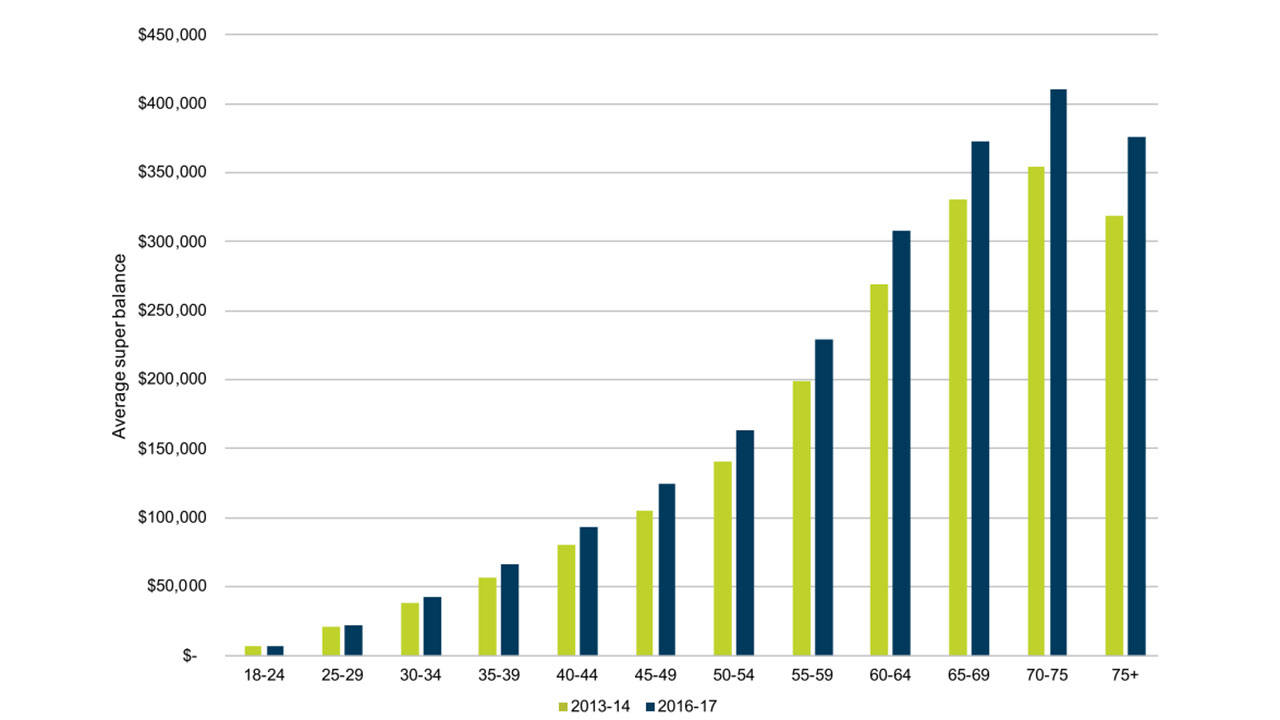 Source: Taxation statistics, ATO (includes APRA funds and SMSFs)
The research was queried by Ross Clare, research chief with the Association of Superannuation Funds of Australia. In an interview with The New Daily's Rod Myer, Clare said the average balance figures used by Challenger are skewed because of the impact of Australians with big balances.
"According to Clare, median figures give a better view of reality than a mean or average because they draw a line halfway between the numbers of people with higher and lower balances," the publication said.
"The median balances are far lower with men at $154,450 and women at $122,850. Add those together and you come to $277,306, a long way below Challenger's $400,000 average for retiring couples."
Stephen Huppert, an independent consultant on superannuation, welcomed the research and the conclusion that the superannuation system is working to help more Australians fund their own retirement.
However, he also cautioned against viewing averages in insolation, particularly in a sector encompassing a wide variety of Australians at different stages of accumulation and decumulation. Huppert suggests it would be more beneficial to compare the mean and the median, instead of the above approach adopted by Challenger.
"We need to be talking about mean and median to get different types of information," he says.
Huppert also wants to see further analysis undertaken to see how long new retirees can remain self-funded.
"Superannuation is certainly helping to delay people going onto the pension, but for how long" he asks.
Clare also pointed out that about 18 per cent of 66-year-olds are still working - a number that he said is likely to grow.
2017 marked the superannuation guarantee's 25th year of existence, first introduced by then Prime Minister Paul Keating and Treasurer John Dawkins in 1992. The guarantee was legislated at 3 per cent of workers earnings and has steadily increased to 9.5 per cent today.
A contentious debate about whether to increase the guarantee to 12 per cent is expected to form part of the government's review of the retirement income system, commissioned by Treasurer Josh Frydenberg following the May election.
Gender gap in retirement remains
Challenger acknowledges while the system is broadly effective, that it is not equally delivering for all Australian retirees.
The average female balances for Australians aged 60-64 is 17 per cent less than the average male balance in this age group - $336,000 for men and $278,000 for women.
"Like most occupational retirement savings systems, what you retire with is very closely linked to what you put in," the report says.
"For this reason, there are some segments of the population, particularly those not in stable, full-time employment, for whom the system produces poorer outcomes."
The Association of Superannuation Funds of Australian have long been calling for a series of measures to 'close the gap':
Removing the $450 a month threshold for Superannuation Guarantee (SG) payments;
Closing the gender pay gap, which translates into a super gender gap;
Payment of SG on paid parental leave; and
Extending SG to the self-employed, including contractors and so-called 'gig-economy' workers.