News
Climbing health care costs squeeze retirees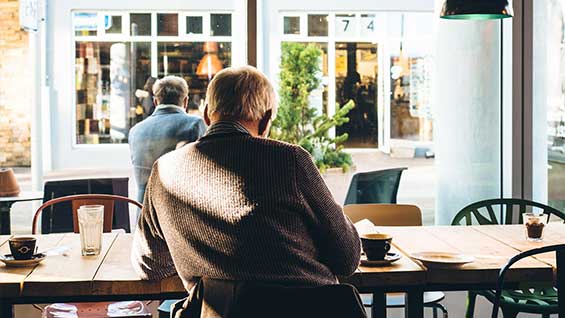 Australian retirees are feeling the financial pinch as they face increases in the cost of health services, transport, and clothing, according to research from Australia's peak superannuation body.
Couples aged around 65 who aim to live a comfortable retirement will need to spend $60,604 per year and singles $42,953, both up around 0.5 per cent on the previous quarter.
This is according to figures released by the Association of Superannuation Funds of Australia Retirement Standard for the June 2018 quarter.
Couples targeting a modest lifestyle – defined by ASFA as better than the Age Pension, but still only able to afford fairly basic activities – will need to spend $39,442 and singles $27,425, up about 0.2 per cent on the previous quarter.
Rising private health insurance premiums, along with rises in transport and clothing costs are to blame in part for the squeeze on retirees, says ASFA chief executive Martin Fahy.
"Health care costs are a significant burden for many retiree households," Fahy says. "Health care costs in the budgets rose by over 2.2 per cent in the quarter, largely driven by the 4 per cent increase on average in private health insurance premiums."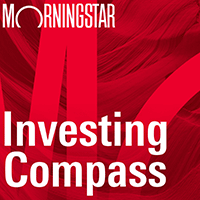 Listen to Morningstar Australia's Investing Compass podcast
Take a deep dive into investing concepts, with practical explanations to help you invest confidently.

Table 1: Budgets for living standards for those aged around 65, March/June quarter 2018 comparison*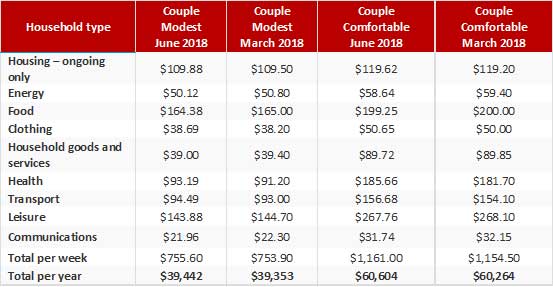 * All figures assume retirees own their own home. Figures are weekly amounts except for annual total. Annual is 52.2 times weekly. (Source: ASFA Retirement Standard)
Even with bulk billing of general practitioner consultations, Australian retirees face regular out-of-pocket medical expenses on a "very regular basis", according to research by the Grattan Institute, a public policy think tank.
Specialist procedures and surgery can also cause financial worries for retirees, with the average gap payment for knee surgery about $2000.
Dental expenses are also onerous, with many retirees only receiving limited reimbursement from their private health insurance, and in some cases foregoing dental visits altogether.
"Individuals or their private health insurer have to pay for the bulk of dental care," according to the Grattan Institute's report, Mapping Primary Care in Australia. "As a result, about one in five Australians do not get the recommended level of oral health care."
Transport costs are also squeezing retirees. The cost of transport rose 1.7 per cent in the June quarter, driven by a 6.9 per cent increase in fuel costs. Clothing and footwear due costs were also up due to discontinued specials.
These increases compare to the 0.4 per cent increase in the overall Consumer Price Index for the June quarter.
For retirees aged 85 and over, total budgets have increased by about 0.4 per cent at the comfortable level and 0.3 per cent at the modest level.
Prices are coming down across some categories, including a 0.4 per cent fall in food costs, and a 2.7 per cent fall in leisure expenses, reflecting a fall in domestic holiday travel costs associated with off-peak season for holiday travel.
More from Morningstar
• Boral posts $441m profit on US buy, earnings
• Make better investment decisions with Morningstar Premium | Free 4-week trial