News
Industry shuns PC's 'best in show' super reforms

Representatives from across the superannuation sector have slammed the Productivity Commission's controversial "best in show" list as disruptive, bad for the economy and harmful to consumers.
They insist that a list to identify the top 10 performing superannuation funds as the default option is fraught with problems, while conceding reform of the system is needed.
Leaders of three industry associations – the Financial Services Council, Australian Institute of Superannuation Trustees, and the Association of Superannuation Funds of Australia – reject the PC's proposal as non-competitive, needlessly disruptive and ineffective.
Financial Services Council chief executive Sally Loane says the proposed model would "stifle competition" while creating barriers to innovation.
Similarly, AIST head Eva Scheerlinck describes it as a "needlessly disruptive" approach that ignores the broader problem of superannuation underperformance.
'The public needs the help of someone they trust', says ANU's Geoff Warren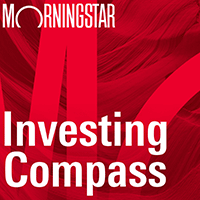 Listen to Morningstar Australia's Investing Compass podcast
Take a deep dive into investing concepts, with practical explanations to help you invest confidently.

The Productivity Commission ignored these and other protests from superannuation lobby groups in preparing its recommendation for default options offered to first-time employees.
An independent expert panel, whose membership is reviewed every four years, and fund selection criteria including investment strategy and performance, fees and governance are other underpinnings of the PC's proposed structure.
The recommendation would also create a clearer division between employers and unions and the $595 billion default superannuation system, handing control to the panel.
Default superannuation products are currently selected by employers or listed in industrial awards, which are taken up by around two-thirds of members upon starting a new job.
Consumer groups back 'best in show'
However, consumer interest and advisory groups welcome the PC's proposal.
"For the first time consumers will know who those [best performing] funds are," Superannuation Consumer Centre head of advocacy Xavier O'Halloran said in a television interview.
"To date, they've been left to wade through almost 40,000 investment options from 200 different funds. That would leave anyone scratching their heads as to which fund they should be in."
Nerida Cole, managing director, head of advice at Dixon Advisory says the best in show list isn't a perfect solution, but would increase competition in the sector and help members make informed choices.
Geoff Warren of the ANU College of Business and Economics is not entirely convinced. While he says the current system has created a "lottery" where some people get lucky with the default fund, others default into funds with serial underperformance. He believes this is exacerbated by the complexity of the current system and the lack of engagement most members have with their super.
"The best in show list puts a panel in there to give certain funds an endorsement. The public needs the help of someone they trust, is on their side and is guaranteed to look after their best interests," he says.
Radical proposal could create unexpected outcomes
Warren also believes the list would inject competition into the market as funds compete to be listed.
But among his reservations, he is concerned the "radical" proposal of the panel and its fund selection methodology could have unintended consequences. He also wonders whether default members will switch themselves from a fund that is later removed from the list.
Rather than anointing 10 top funds, Warren hopes the commission would focus on removing poor performers from the system. However, he acknowledges that the PC wanted to create competition in the system – not merely improve efficiency.
Political football, unlikely to succeed
The federal government will not make its final response until the banking royal commission's final report is handed down at the start of February – given it also addressed the conduct of super funds and their regulation.
Treasurer Josh Frydenberg believes the idea has merit, while the opposition Treasury spokesman Chris Bowen has sided with industry in rebuffing the proposal.
Bowen emphasised its potential to be "uncompetitive and anti-competitive" in directing an outsize proportion of member deposits to 10 funds.
Given Bowen's preliminary opposition, ANU's Warren believes the 'best in show' recommendation won't be adopted.
"2019 is an election year – nothing is going to happen," he says. "No government is going to win an election taking a stand on these issues. And there's too much opposition to the idea.
"I hope the next elected government takes a hard look at the commission's full set of recommendations."
More broadly, the commission has recommended revoking the licences of superannuation funds that consistently underperform.
It has also maintained advice from its earlier report, which recommends reducing the high number of unintended multiple accounts held by some 10 million Australians – about one-third of employees nationally.
The commission says Australians could retire with an extra $500,000 in superannuation if the federal government makes changes to the $2.8 trillion sector.