News
Retire in comfort or on the breadline: war over super erupts

Australian retirees can either look forward to a comfortable life after work or face the prospect of rounding out their days in poverty.
That's the stark battleline that has been drawn in a furious debate between the Grattan Institute, a public policy think tank, and the Association of Superannuation Funds of Australia (ASFA).
ASFA argues a new report by the Grattan Institute would inadvertently create two Australias – one where high-income earners have fully funded super whereas everyone else relies on government handouts.
ASFA chief executive Martin Fahy said the report was an unprecedented attack on the "retirement aspirations of ordinary Australians".
He accused Grattan of angling to "dismantle Australia's world class retirement funding system and replace it with a model that has two thirds of the population relying on the Age Pension."
"In a world where there are broken work patterns, and where women's balances are 40 per cent less than men, Grattan wants to leave large parts of our society exposed to poverty in retirement," Fahy said.
"That would be a world where only the few can afford health insurance and where retirement is a dreary replay of the 1950s."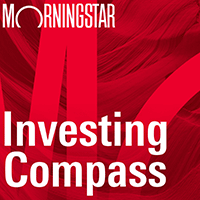 Listen to Morningstar Australia's Investing Compass podcast
Take a deep dive into investing concepts, with practical explanations to help you invest confidently.

The Grattan report, published last week, accused the financial services industry of fearmongering, and disputed the notion that Australians save too little for retirement.
Grattan chief executive John Daley and report co-author Brendan Coates said the vast majority of retirees today and in future are likely to be financially comfortable.
"While Australians who are still working tend to be anxious about retirement, those who have already retired – and are living with the reality – are much less worried about having enough money in retirement," the report said.
"This doesn't seem to be just the stoicism of old age."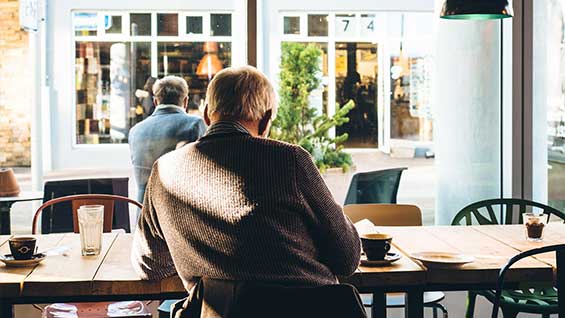 Grattan's modelling shows that even after allowing for inflation, "most workers today can expect a retirement income of at least 91 per cent of their pre-retirement income – well above the 70 per cent benchmark endorsed by the OECD, and more than enough to maintain pre-retirement living standards."
They add that many low-income Australians will "get a pay rise when they retire, through a combination of the Age Pension and their compulsory superannuation savings."
According to ASFA, retirees need savings at retirement of $545,000 (single) and $640,000 (couple) to live a comfortable retirement.
ASFA defines a comfortable retirement as one which "enables an older, healthy retiree to be involved in a broad range of leisure and recreational activities and to have a good standard of living".
The average amount of money people have when they retire is currently about $112,000 for men and about $68,000 for women, according to ASFA.
ASFA has used these figures to argue for an increase to the superannuation guarantee from 9.5 per cent to 12 per cent and has called on the federal government to make it happen.
The Grattan report says ASFA's comfortable standard would "support an affluent lifestyle more luxurious than most Australians currently have during their working lives."
Grattan says there is no need to boost retirement incomes and says increasing the amount of money people have to save would leave them worse off today.
"Raising the Superannuation Guarantee to 12 per cent will reduce wages today and do little to boost the retirement incomes of many low-income workers tomorrow," the report said.
"Pushing for more retirement savings when they are not needed is simply a recipe for larger bequests, leading to widening wealth inequality over time as those unused savings are passed on to future generations."
Labor had previously legislated a gradual increase in the super guarantee rate over seven years, with the rate due to increase to 10 per cent on 1 July 2015.
However, the Coalition delayed this increase. The guarantee is now not due to reach 12 per cent until July 2025.
For Paul Keating, who introduced compulsory super 32 years ago, Grattan's idea of scrapping the increase is wrong-headed.
"Daley's recommending people work till 70, put their house in the assets test where now it isn't. In other words, you eat your house," the former Labor prime minister told 7.30 last night.
"Work till 70, eat your house, and then basically find yourself at a certain point in your life where you just don't have financial assets."
The Grattan Institute has also called for other reforms, including:
A reduction in superannuation tax breaks and aged-based tax breaks
The Productivity Commission to investigate raising the retirement age to 70
The value of the home to be included in means test for the Age Pension and aged care
A loosening of the age pension asset test
A 40 per cent increase in Commonwealth Rent Assistance
Grattan acknowledges their proposals would not cover all Australians. Women, and single women in particular, are at greater risk of "poverty, housing stress, and homelessness in retirement."
More from Morningstar
• 3 best-in-class managed funds
• Divergent views on proposed franking credit overhaul
• Make better investment decisions with Morningstar Premium | Free 4-week trial