News
Tax matters: Choose your investments carefully
Alex Prineas is a fund research analyst with Morningstar.
Investment analysis often focuses on headline performance, yet sidelines the tax implications that can substantially affect cash returns. Here we explore some of the tax considerations for three common investment structures: unlisted managed funds, exchange-traded funds (ETFs) and listed investment companies (LICs).
Unlisted managed funds
Unlisted managed funds do not pay tax themselves. They are tax-transparent and must pass income and realised capital gains on to investors within the financial year they are earned. Income or realised gains from managed funds will be taxed at an investor's relevant marginal rate as if they owned the assets directly.
However, a fund's investment strategy can affect tax outcomes. For example, fund managers can include tax considerations in their investment strategies to: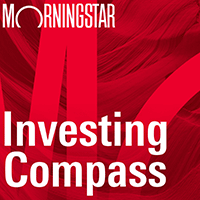 Listen to Morningstar Australia's Investing Compass podcast
Take a deep dive into investing concepts, with practical explanations to help you invest confidently.

- Minimise turnover, thereby delaying the crystallisation of capital gains;
- Avoid selling shares before they become eligible for the CGT discount, where possible. Shares held for longer than 12 months are eligible for a 50 per cent CGT discount for individual investors, while superannuation investors get a 33.3 per cent discount;
- Use the 45-day rule (an Australian Taxation Office rule that stipulates that to be eligible to claim franking credits, shares must be held for at least 45 days); and
- Consider dividend imputation in their valuation methodologies.
The pooled structure of unlisted managed funds can give rise to some other complexities, too. For example, while income and realised gains must be passed through within the financial year, unrealised gains or losses stay within the fund until they are realised.
That means new investors may be buying into an existing tax position. In the case of losses, that may be a good thing for new investors because losses can be used to offset future gains (though it was bad luck for the investors who incurred the losses and left the fund earlier, never using those tax losses to offset future gains).
In contrast, buying into a managed fund with substantial unrealised gains means that if the fund suddenly sells those assets, an investor may get a surprise tax bill.
Exchange-traded funds
ETFs have much in common with unlisted funds so far as tax goes. However, one important difference is that unlike unlisted funds, when an investor leaves an ETF there are provisions to ensure they take their capital gains tax liabilities with them.
This occurs through the creation and redemption mechanism used by ETF authorised participants to keep the ETF trading close to net asset value. It means that ETF investors may be less exposed to the actions of their fellow investors, or the decisions of the fund manager to buy or sell assets.
Cross-listed ETFs (Australian listings of foreign ETFs) also have their nuances. For example, the iShares Core S&P 500 ETF's (IVV) cross-listing means Australian investors can tap into the liquidity of the primary listing, contributing economies of scale and keeping a lid on bid-ask spreads. But IVV's New York cross-listing means Australian investors may incur some US estate tax on deceased estates.
Many ETFs employ passive investment strategies that can contribute to low portfolio turnover and add to their tax effectiveness. This reiterates the point that tax can be affected by the structure of an investment and also the fund manager's investment strategy.