News
5 US stocks to watch in 2019

It has been a dramatic and volatile end to the year for US stocks. Recession fears combined with a US-China trade war to darken the outlook for the world's largest economy.
Oil has slumped, hitting Dow Jones stalwarts such as Exxon (XOM) and the dollar has come under pressure in recent weeks after a strong run in 2018. Tech stocks such Apple (AAPL) and Facebook (FB) have borne the brunt of the shift in sentiment away from risky assets. Tesla (TSLA) has made headlines for the wrong reasons.
What are the prospects for these companies next year, and will the flotation of social media challenger Pinterest revive interest in tech stocks?
Can Apple reclaim $1 trillion level?
Apple is the symbol of the tech-led bull run and its progress towards a $1 trillion valuation was followed obsessively by pundits and investors alike.
The stock is now 25 per cent off this level. As nearly 10 per cent of the NASDAQ – along with steady performer Microsoft (MSFT), the loss of altitude for this high-flier has hurt the index, which has fallen from 7000 to 6579 this year. Apple stock hit a $232 record high in early October this year.
Apple on Wednesday lowered its outlook for first-quarter revenue after a larger-than-expected slowdown in demand from China and fewer upgrades to models of the iPhone. Chief executive officer Tim Cook has told shareholders the company didn't expect growth in emerging markets to slow so sharply, especially in China. Shares fell more than 8 per cent in late trading. It's currently trading at US$157.92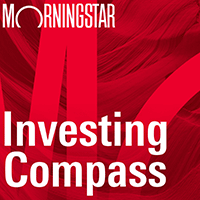 Listen to Morningstar Australia's Investing Compass podcast
Take a deep dive into investing concepts, with practical explanations to help you invest confidently.

According to Morningstar equity analysts, the stock is at a 22 per cent discount to its fair value of US$200 per share.
The company's first quarter results are due at the end of January 2019. For the first time, the company will not strip out unit sales for the iPhone. "We are disappointed in the decision, as it obscures the mechanics for the future growth trajectory of the iPhone," says Abhinav Davuluri.
While Apple has had a successful year with the launch of the iPhone XR and XS, Davuluri fears the company's strategy of releasing ever-more expensive models, rather than increasing unit sales, could drag on growth. First-quarter sales are expected to be in the range of US$89 billion and US$93 billion, he says. The company itself guided for lower growth in the current quarter, which includes Thanksgiving and Christmas sales.
Will Facebook recover?
Facebook has generated a disproportionate amount of coverage for one of the smaller FANG stocks. Its stock price, like Apple, has suffered in the wider stock market sell-off. But Facebook's data scandal suggests that it has unique problems relating to its position as the world's largest social media firm. Morningstar analyst Ali Mogharabi believes that Facebook's current controversy is a "bump in the road" before it reaches its full potential.
"We remain confident about the firm's ability to maintain its long-term competitive advantage and remain one of the top players in the digital advertising space. We are maintaining our US$186 fair value estimate per share.
"Based on the firm's user and user engagement figures throughout 2018, the potential for further Instagram monetisation, and Facebook's efforts to address data privacy and security issues, we think the stock remains an attractive investment at a 28 per cent discount to our fair value estimate."
Facebook's revenue and user growth forecasts missed Wall Street estimates in the prior quarter, but profit and EPS beat expectations. The big question for next year, as with Apple, is whether Facebook shares can reclaim their highs of earlier in 2018. From a peak of nearly US$220 in July, a record, the share price has been under sustained pressure, and is now trading at US$133.
Tesla's 2018 to forget
Will Tesla have a less controversial year in 2019? Its founder, Elon Musk, was rarely out of the news, although the lurid headlines eased off towards the end of the year as he took more of a back seat. The "going private" tweet by Musk was the pivotal moment of the year for Tesla as it prompted an intervention by the Securities & Exchange Commission.
The settlement with the SEC, as well as diluting Musk's influence, also mandated two new directors. Oracle founder Larry Ellison, who bought 3 million Tesla shares this year, and Walgreens Boots Alliance HR chief Kathleen Wilson-Thompson, will join the board, it was announced at the end of December.
And overnight, the stock fell 6.8 per cent after the company unexpectedly cut prices and reported fourth-quarter deliveries that fell short of estimates. The company's planned US$2000 price reduction in the US is aimed at partially offsetting a shrinking tax credit, but also points to a potential ceiling in demand for its cars.
Tesla has also benefited from some positive newsflow with the successful testing of its automated car tunnel system, which is designed at easing gridlock in America's biggest cities. Despite price volatility this year, the stock came close to ending 2018 higher than the wider market. Still, Morningstar analysts argue that Tesla is overvalued, assigning a fair value of US$222 per share, below the current price of about US$310.
Analyst Dave Whiston explains that the company's future prospects are difficult to assess. "Although we stress the uncertainty in investing in Tesla today, the company's competitive position is better than some may expect from a tech startup that makes automobiles." It may be some years before Tesla vehicles enter the mass market, Whiston adds, and there is still "huge uncertainty as to whether the firm will succeed in making great product at an affordable price".
Oil stocks crushed
Exxon shares have been sold off sharply in recent weeks as the oil price headed lower. WTI crude lost 8 per cent in just one day in early November, a slump that smashed a hole in oil company valuations.
Morningstar equity analysts rate the company as a five-star stock, which means that it is significantly undervalued. The Morningstar view is that in the medium and long term, US shale oil production will keep oil prices subdued. The move to tackle climate change, as evidenced by the Paris Climate Agreement, also weakens the case for investing in fossil fuel firms.
But our analysts believe that recent price falls in listed oil stocks such as Exxon have increased their attractiveness to investors in the short term. The current US administration's apathy towards climate change also reinforces as "business as usual" approach to investing in energy giants such as Exxon. While a slowdown in the US economy is expected in 2019 and 2020, a softer landing – and continuance of the dollar dominance seen for most of the year, could support a rebound in the energy complex.
Pinterest could manage US$10bn float
The US market has lacked attention-grabbing IPOs this year, so the flotation of social media image sharing app Pinterest is likely to attract interest. It will likely float in the same year as Uber and Airbnb, so it faces stiff competition.
Faceook-owned Instagram is the dominant player in the photo-sharing field, but Pinterest has still managed a US$10 billion valuation because of its different approach to content curation and sharing. Some fashion and beauty brands are thought to favour Pinterest's advertising capabilities over Instagram's. Unlike Instagram, which offers a vertical scrolling experience for pictures favoured by celebrities pushing their personal brand, Pinterest's "pinning" function allows users to curate their own content.
The company was valued at US$13 billion in a June 2017 funding round, but tech valuations have weakened since then. The intense argument about whether tech firms justify their price tag will no doubt be revisited again when Pinterest floats.
James Gard is is subeditor for Morningstar.co.uk