News
AGL's 'green' move unlikely to change much in the short term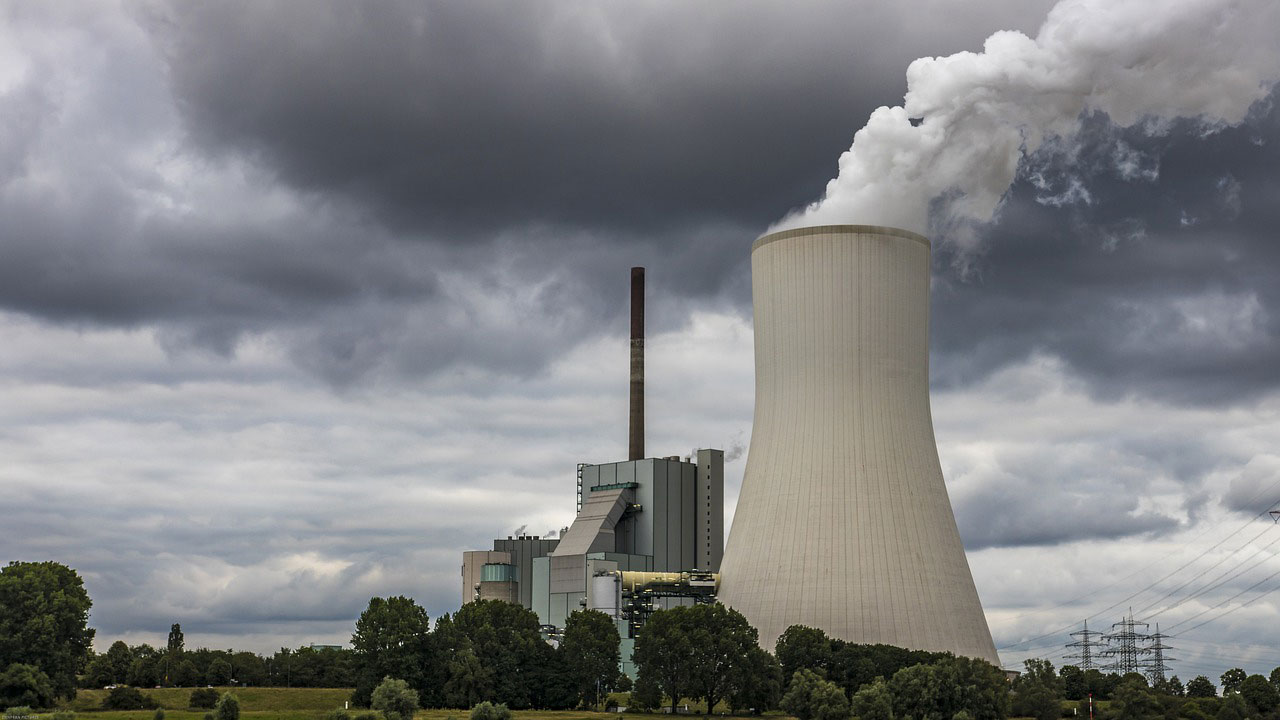 The move by AGL Energy to separate its carbon-intensive generation assets is unlikely to change long-term business fundamentals, says Morningstar senior equity analyst Adrian Atkins.
Last Tuesday, AGL (ASX: AGL) announced it would structurally separate its energy retailing and generation businesses, while keeping them both under the AGL banner. A retailing business, "New AGL", would include clean generation assets and aim for carbon neutrality. "PrimeCo" would hold most of AGL's generation assets, including its large portfolio of coal-fired plants.
Atkins has left his valuation for the narrow-moat utility unchanged, saying the split was a product of changing attitudes to pollution and energy use.
His fair value estimate remains unchanged at $16.00, a 40 per cent discount on Tuesday's close of $9.67.
"This strategy is unsurprising given ongoing societal and regulatory pressure to shift away from carbon-intensive energy sources and in support of renewable energy," says Atkins.
"At this stage, the announced split is only an internal separation, with more details regarding the future governance expected by June 2021. We expect the transaction will be broadly value neutral."
The separation follows a 55 per cent decline in AGL's share price over the past two years, with AGL squeezed between declining wholesale electricity prices and rising fuel costs.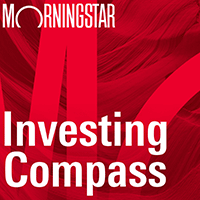 Listen to Morningstar Australia's Investing Compass podcast
Take a deep dive into investing concepts, with practical explanations to help you invest confidently.

Increasing renewable energy capacity has depressed wholesale prices and focused attention on carbon-intensive firms. More than 85 per cent of AGL's electricity output is from coal-fired power stations.
AGL chief executive Brett Redman said the proposed separation would allow the businesses to adopt different strategies.
"New AGL would be carbon neutral for scope one and two emissions on day one, with a clear pathway to full carbon neutrality," Redman said in a statement.
AGL isn't the first to try this move
The internal reorganisation is a potential precursor to a demerger or sale, according to media reports.
AGL would not be the first legacy utility player to separate out its carbon intensive generation business. In 2016, European electric utility giant E.ON (EOAN) spun off its fossil fuel assets into a separate business, Uniper.
German-based Uniper (UNO1) has posted a cumulative return of 244.87 per cent since it was spun off.
Total return for E.ON, Uniper, and AGL since 30 September 2016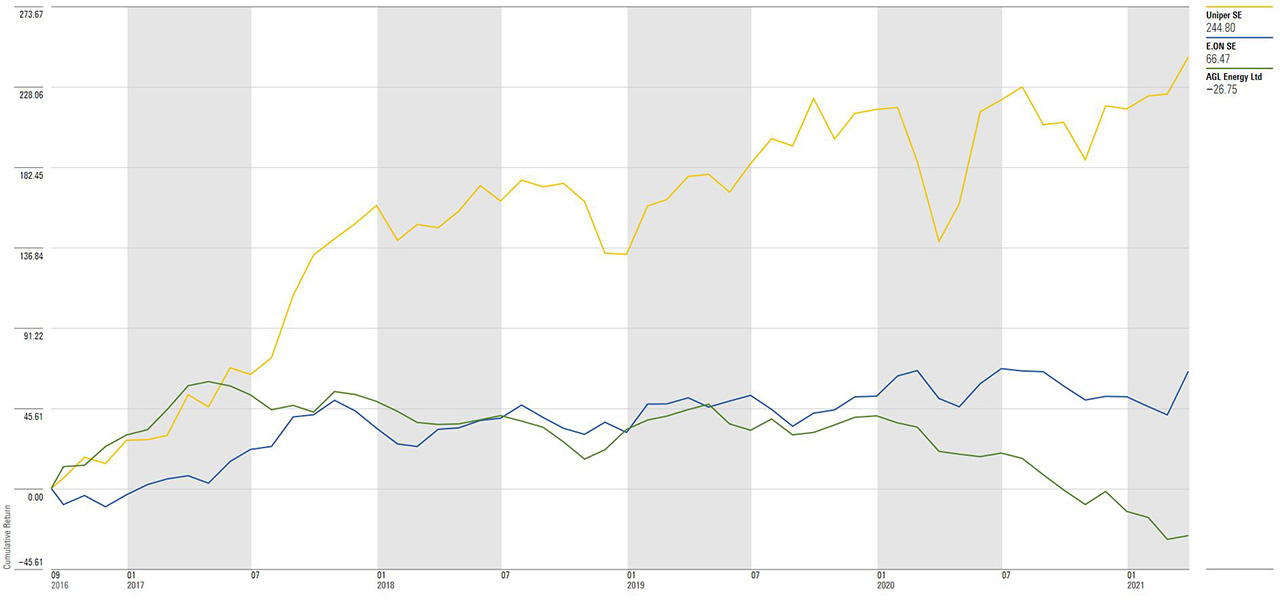 Source: Morningstar Direct
But in AGL's case, this initial structural separation does not immediately change carbon risk for the business.
"The riskier coal-fired power station assets will be separated from the retail business," says Atkins.
"But the retail business is expected to initially source most of its electricity from the generation business, resulting in continued exposure to carbon-intensive energy sources."
Longer term, Atkins forecasts earnings to recover from fiscal 2024, as renewable energy additions slow and wholesale electricity prices begin to rise again.