News
Ansell's margin pressures will abate: Morningstar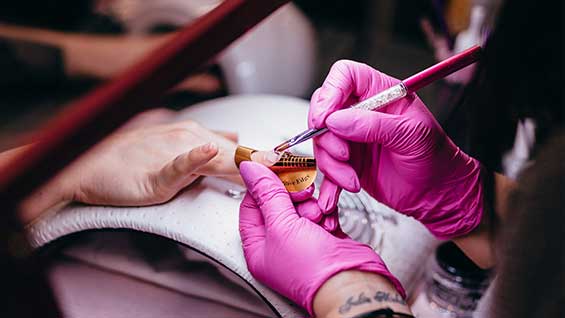 As preannounced last month, Ansell's (ASX: ANN) EBIT of US$111 million was down 25% mostly on gross margin falling 8 percentage points to 32%. First-half fiscal 2022 revenue still grew 8% on the prior corresponding period to US$1,009 million, with solid performance in mechanical, surgical and life science segments. Due to higher production output and seasonality, Ansell guided to half-on-half revenue growth in all of its businesses in second-half fiscal 2022 except for single-use gloves but did guide that single-use gross profit will be flat or marginally higher.
As expected, one of Ansell's manufacturing facilities in Malaysia promptly reopened after being asked to shut down for a week in January 2022 due to Covid-19 restrictions. We expect worker availability will continue to improve with fewer isolation requirements, helping Ansell service its back orders, particularly in surgical gloves as hospitals tackle a backlog of surgeries. Despite a challenging cost environment, we highlight that Ansell's industrial segment, which contributed roughly half of first-half fiscal 2022 group earnings, impressively held a flat EBIT margin of 15%.
We maintain our view current margin pressures are mostly temporary and leave our long-term estimates broadly unchanged. However, we decrease our fiscal 2022 EPS by 4% to US$ 1.27, in the lower end of Ansell's fiscal 2022 EPS guidance range of US$1.25 to US$1.45. This was mostly due to revising our contribution from Ansell's Careplus joint venture to zero from US$6 million prior, as the first half recorded a US$3 million share of loss due to manufacturing shutdowns and single-use gloves demand normalising.
Ansell shares are down over 40% since June 2021, with an over-reaction to near-term headwinds leaving shares undervalued. First-half gross margin compression was mainly driven by an inventory lag effect. Although Ansell secured lower pricing of single-use gloves from outsourced suppliers, it took the firm longer than usual to sell through its higher cost inventory as customers reduced excess inventory and supply chain constraints led to longer lead times. Ansell estimates this negatively affected first-half gross profit by US$20 million, or 6%, on top of the normal inventory lag caused by the declining price environment.
Manufacturing shutdowns and an inventory write-down also affected first-half gross profit by US$17 million. We forecast second-half gross margin to improve to 35% due to the above headwinds abating, January 2022 price increases and lower natural rubber latex costs.
Morningstar Investor Members gain exclusive access to our full analyst reports, including fair value estimates, bull and bear breakdowns, and risk analyses. Not an Investor Member? Get this and other reports immediately when you try Morningstar Investors free for 4 weeks.