News
Apple iPhone sales slump 15pc in disappointing quarter

Apple's attempt to offset demand for slowing sales of its flagship product have backfired, after sales sagged during the holiday shopping season.
Results released Tuesday revealed the magnitude of the slump in iPhone sales - a 15 per cent drop in revenue from the previous year. The iPhone accounts for around two-thirds of Apple's total annual revenue.
That decline in Apple's most profitable product caused Apple's total earnings for the October-December quarter to dip slightly to $US20 billion.
Now, CEO Tim Cook is grappling with his toughest challenge since replacing co-founder Steve Jobs seven years ago.
Even as he tries to boost iPhone sales, Cook also must prove that Apple can still thrive even if demand doesn't rebound. It figures to be an uphill battle, given Apple's stock has lost one-third of its value in less than four months, erasing about $US370 billion in shareholder wealth.
Still undervalued, says Morningstar
However, Apple's share price remains considerably undervalued according to Morningstar analysis, closing at US$154.68 on Tuesday before climbing above US$163 in extended trading.
Morningstar US equity analyst Abhinav Davuluri reaffirmed his US$200 fair value in early January, ahead of the latest earnings result.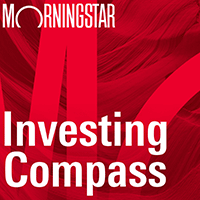 Listen to Morningstar Australia's Investing Compass podcast
Take a deep dive into investing concepts, with practical explanations to help you invest confidently.

Cook rattled Wall Street on 2 January by disclosing the company had missed its own revenue projections for the first time in 15 years. The last time that happened, the iPod was just beginning to transform Apple.
Apple's current headwinds in China and lack of growth in other regions are consistent with Morningstar's view that replacement cycles are lengthening in the face of higher priced flagships.
"The chief culprit was Greater China, as most of the firm's revenue shortfall to its guidance stemmed from the region across iPhone, Mac, and iPad," Davuluri said earlier this month.
Customers have been slower to upgrade their Apple products, particularly the iPhone, which has risen in price by more than 50 per cent in recent years. Demand for the iPhone XR, a lower-priced option released in October, has fallen short of the company's expectations, forcing it to slash production.
Apple is also facing tougher competition in China, where homegrown companies such as Huawei and Xiaomi have been winning over consumers with lower-cost smartphones that have many of the same features as iPhones.
On the upside, Davuluri pointed to management's guidance of 19 per cent year-on-year growth among non-iPhone sales over the year – which it delivered in this quarterly result. These products include wearable devices including the Apple Watch, which lifted the segment's revenue by 33 per cent.
The company last year took a big step toward turning its smartwatch into a medical device, adding new heart-monitoring and fall-detection applications.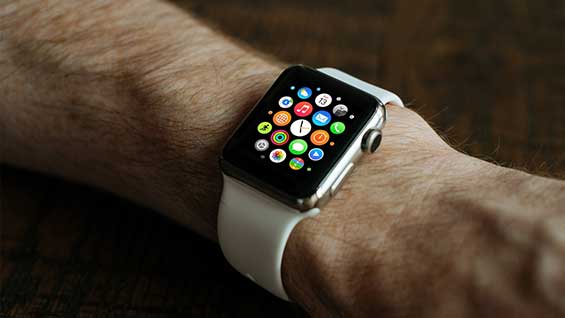 Apple is pinning hopes on new innovations within its wearables devices segment
Apps, streaming miss growth target
Apple's service business – including app store sales, streaming music subscriptions and insurance on devices – had also been viewed as a bright spot, which management had tipped to grow by 28 per cent in the quarter.
Coming in at 19 per cent, this also stoked concerns from some investors, marking the first deceleration in a segment that delivered six quarters of more than 20 per cent growth.
The slowdown has caused some analysts to question if Apple's services can continue to grow as sales of iPhones continue to slow. Growth in sales of apps and Apple Care insurance, which account for 40 per cent of services revenue, have historically mirrored the growth in the number of iPhones sold.
Apple said total active devices increased 8 per cent last year to 1.4 billion, a deceleration from the more than 15 per cent compounded annual growth rate between 2015 and 2018.
Dan Morgan from US fund manager Synovus Trust Co questions whether the increases are enough to offset declining iPhone sales.
"Probably not, especially if Apple's not adding enough new users to push the services growth," he says.
Morningstar downgraded its moat trend for Apple from positive to stable in mid-2018, stemming from its view that the company's narrow moat is intact but no longer strengthening – something recent events have validated.
"With shares entrenched in 4-star territory, we see an adequate margin of safety as Apple's growth trajectory rests with its ability to better monetise its premium installed base, rather than grow iPhone units in a largely saturated smartphone market," Davuluri said in early January.
The results for the October-December period were slightly above the expectations of many analysts, who lowered their outlook after Cook's 2 January warning.
Besides the profit decline, Apple's revenue fell five per cent from the prior year to $US84 billion. It marked the first time in more than two years that Apple's quarterly revenue has dropped from the past year.